European Commission sues AstraZeneca for vaccine shortages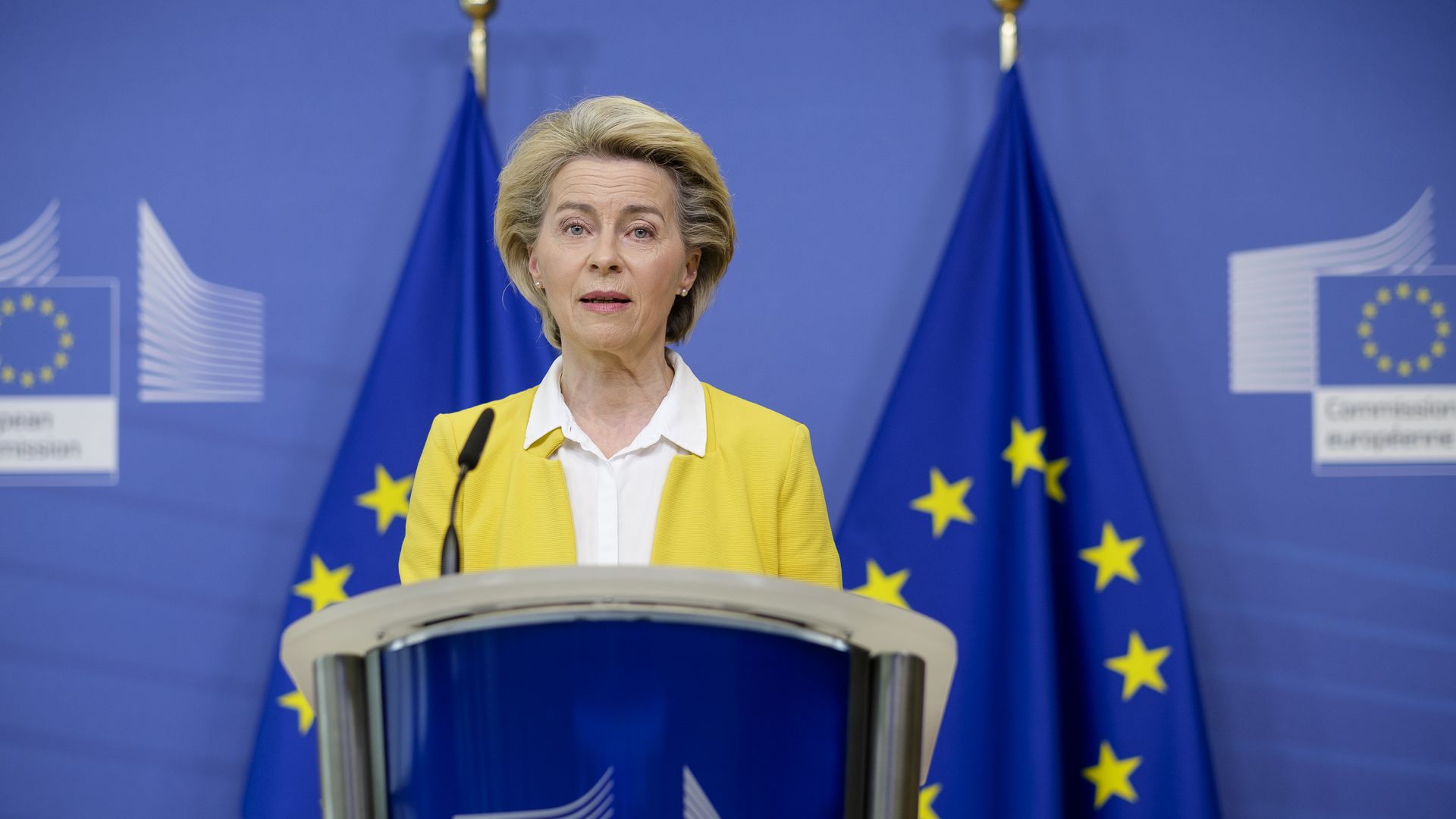 The European Commission has launched legal proceedings against AstraZeneca for providing only a third of the supply of coronavirus vaccines agreed to in its contract, a spokesperson confirmed Monday.
Why it matters: It's the latest in a string of controversies related to the European Union's vaccine rollout, which has been plagued by supply shortages, a slow pace of distribution, and concerns about potential rare blood clots linked to AstraZeneca and Johnson & Johnson.
The state of play: AstraZeneca's contract with the EU committed the company to delivering 300 million doses by the end of June, according to Politico. AstraZeneca had sent 30 million doses to the bloc by the end of March, and is on pace to deliver just 70 million more by the end of June — a significant shortfall.
What they're saying: "Indeed the Commission has started last Friday a legal action against the company AstraZeneca on the [basis] of breaches of the advanced purchase agreement," European Commission spokesperson Stefan De Keersmaeker said.
"The reason indeed being the terms of the contract, or some terms of the contract, have not been respected, and the company has not been in a position to come up with a reliable strategy to ensure the timely delivery of doses."
"What matters is to us in this case is that we want to make sure that there is a speedy delivery of sufficient number of doses that the European citizens are entitled to and which have been promised on the basis of the contract."
Between the lines: Some EU officials feared that bringing legal action against AstraZeneca would further damage the pharmaceutical company's reputation and do little to remedy the situation. But all 27 member states agreed to back the lawsuit last Friday, according to the European Commissioner for Health and Food Safety.
Go deeper