Japan launches targeted state of emergency in attempt to stop COVID surge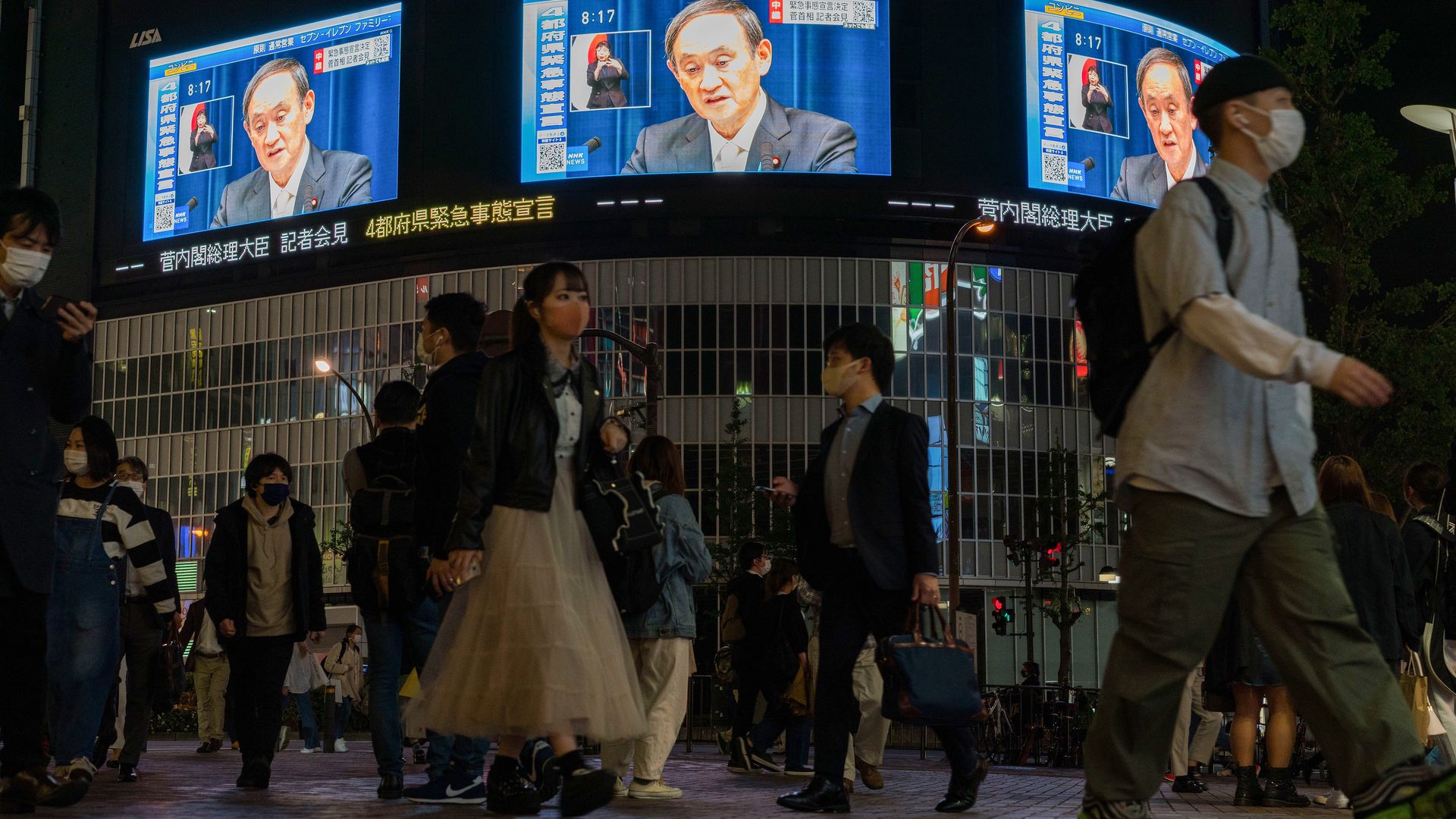 Bars, department stores and theaters across Japan closed for 17 days Sunday, after Prime Minister Yoshihide Suga declared a state of emergency for Tokyo and three other prefectures in an attempt to curb surging COVID-19 cases.
Why it matters: In less than three months, Tokyo is due to host the summer Olympics — which have already been delayed by a year due to the pandemic. This is the third state of emergency declared in Japan since the pandemic began.
Go deeper