Exclusive: Frank Luntz previews a feasible immigration compromise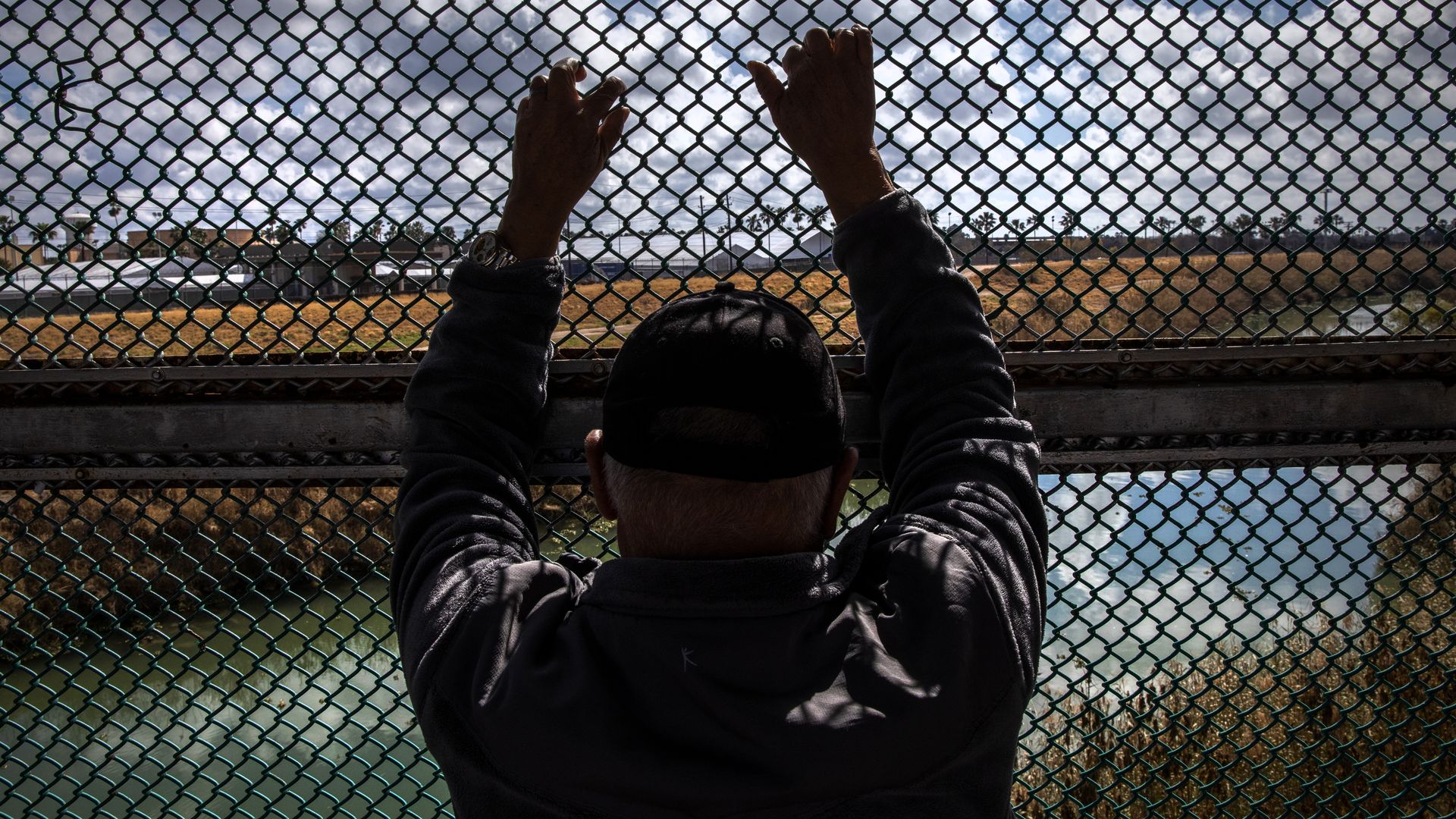 A poll and series of focus groups has honed a one-two punch for a doable immigration deal: Give Democratic lawmakers a real path to citizenship for Dreamers, and give Republicans tight border security that's more realistic than a wall.
Why it matters: The formula — by Frank Luntz, who rose to fame as a Republican pollster but in recent years has taken a more bipartisan approach to policy — would make real progress on one of the nation's biggest tragedies that Capitol Hill has failed to confront.
"The pathway to an agreement is to give both sides what they want most," Luntz said.
In an exclusive preview of his findings, Luntz told me: "Republicans are more pro-immigrant than elites realize, and Democrats are more pro-border-security than elites realize."
"The key to immigration that most people will accept is that it must be earned, not just given."
Luntz drew on 20 focus groups to pose this climactic proposal in a poll of 1,000 registered voters that he concluded Friday:
"Complete the building of a physical barrier between the U.S and Mexico to ensure border security, and pass the DREAM Act, which will give the children of undocumented workers the chance to earn citizenship over time."
The result (margin of error: ± 3 points): 60% support.
Luntz told me majorities in both parties back that plan: "Democrats overwhelmingly support it because of the DREAM Act. Republicans overwhelmingly support it because of the physical barrier. "
Luntz over the years has recommended phrasing for Republicans that includes "death tax" instead of "estate tax," and "government takeover of healthcare" for "Obamacare."
Luntz told me: "I've changed 'wall' to 'barrier.' It's more accurate and less ugly, both visually and verbally."
The proposal fits the No. 1 recommendation former President George W. Bush made in a Washington Post op-ed in conjunction with his new book of paintings of immigrants, "Out of Many, One":
"One place to start is DACA (Deferred Action for Childhood Arrivals). Americans who favor a path to citizenship for those brought here as children, known as 'dreamers,' are not advocating open borders."
Between the lines: The Luntz compromise leaves massive problems unaddressed. It does nothing to help most of those now living in the U.S. shadows, and wouldn't remedy the current border emergency. But it would be the first real movement on immigration legislation in decades.
Go deeper