Biden telegraphs tough moves with preemptive actions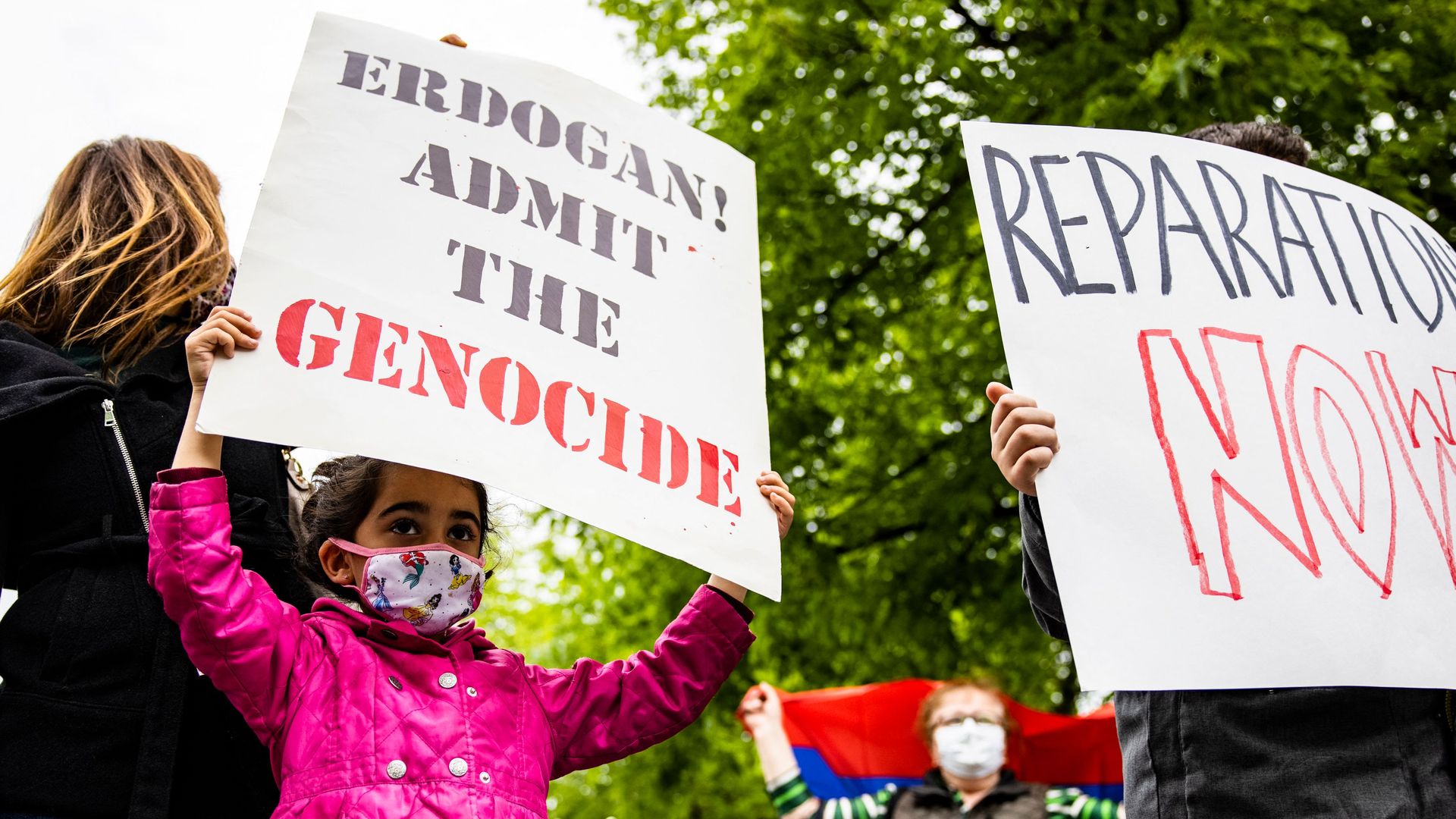 President Biden has repeatedly telegraphed tough decisions with earlier announcements designed to cushion the blow.
Driving the news: On Friday, the White House announced a generic call with President Recep Tayyip Erdoğan of Turkey. Less than 24 hours later, the president issued a statement labeling a World War I Armenian massacre "genocide," angering the Turks.
Why it matters: Good policy stems from good politics, and Biden prides himself on being a gentleman. But the two-step also reveals what bettors would call a presidential "tell."
A brutal military campaign launched by the Ottoman Empire in April 1915 resulted in the deaths of 1.5 million people. The Turkish government has long resisted the label "genocide," saying the deaths were typical of warfare.
Two statements illustrated Biden's communications — and diplomatic — approach.
At noon Saturday, the White House released a statement recognizing the anniversary in Armenia and branding the deaths genocide.
The bottom line: As with a presidential campaign, a schedule provides insight not just into current activities but future strategy.
Go deeper