Biden formally recognizes atrocities against Armenians as genocide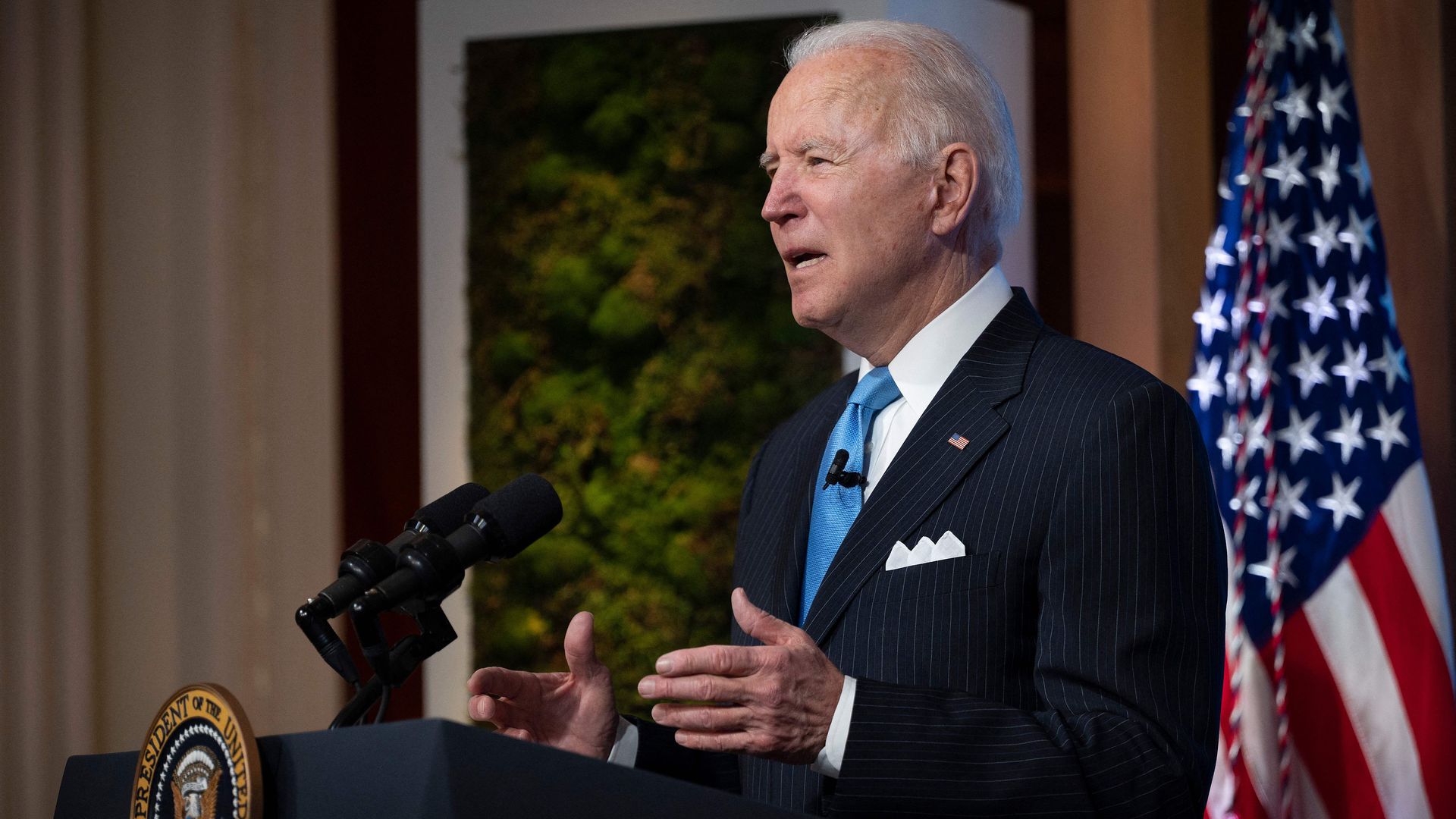 President Biden on Saturday formally recognized the mass killing of Armenians by Ottoman Turkish forces as an act of genocide.
Why it matters: The unprecedented designation, which comes on Armenian Remembrance Day, will likely infuriate Turkish President Recep Tayyip Erdoğan, who has previously warned a genocide declaration would harm U.S.-Turkey relations.
Armenian communities, lawmakers and human rights activists have lobbied for recognizing the mass killing as a genocide for years.
Biden, as a presidential candidate in April 2o2o, vowed to make the symbolic designation if elected.
Previous administrations, including the Trump administration, typically steered clear of the designation to avoid straining relations with Turkey, which is a NATO member and has been seen as crucial to containing Russia and managing issues in the Middle East.
Context: The mass killing occurred when the Ottoman Turks attempted to transport Armenians from eastern Anatolia to the Syrian desert during World War I. Armenians estimate that up to 1.5 million died. Turkey has recognized atrocities that occurred during this time, but denies it was an act genocide and says the death toll is exaggerated.
Former President Reagan in 1981 referenced the Armenian genocide in a statement about the Holocaust.
The Senate passed a resolution in 2019 that recognized Turkey's genocide of the Armenian people, though the State Department under the Trump administration said the resolution did not formally change the U.S. stance on the issue. The House passed a similar resolution that same year.
Former President Trump called the mass killings in an April 2019 statement commemorating Armenian Remembrance Day "one of the worst mass atrocities of the 20th century," but he stopped short of labeling the event a genocide.
What he's saying: "We honor the victims of the Meds Yeghern so that the horrors of what happened are never lost to history," Biden said in a statement on Saturday. "And we remember so that we remain ever-vigilant against the corrosive influence of hate in all its forms."
"Of those who survived, most were forced to find new homes and new lives around the world, including in the United States. With strength and resilience, the Armenian people survived and rebuilt their community."
"Today, as we mourn what was lost, let us also turn our eyes to the future—toward the world that we wish to build for our children. A world unstained by the daily evils of bigotry and intolerance, where human rights are respected, and where all people are able to pursue their lives in dignity and security. 
"The American people honor all those Armenians who perished in the genocide that began 106 years ago today."
The other side: "We have nothing to learn from anybody on our own past. Political opportunism is the greatest betrayal to peace and justice," Mevlüt Çavuşoğlu, Turkey's minister of Foreign Affairs, said in a tweet.
"We entirely reject this statement based solely on populism."
Worth noting: Biden spoke to Erdoğan in a phone call Friday and conveyed his interest in "a constructive bilateral relationship with expanded areas of cooperation and effective management of disagreements," according to a White House readout of the call.
Go deeper