Pride flags will fly again at U.S. embassies around the world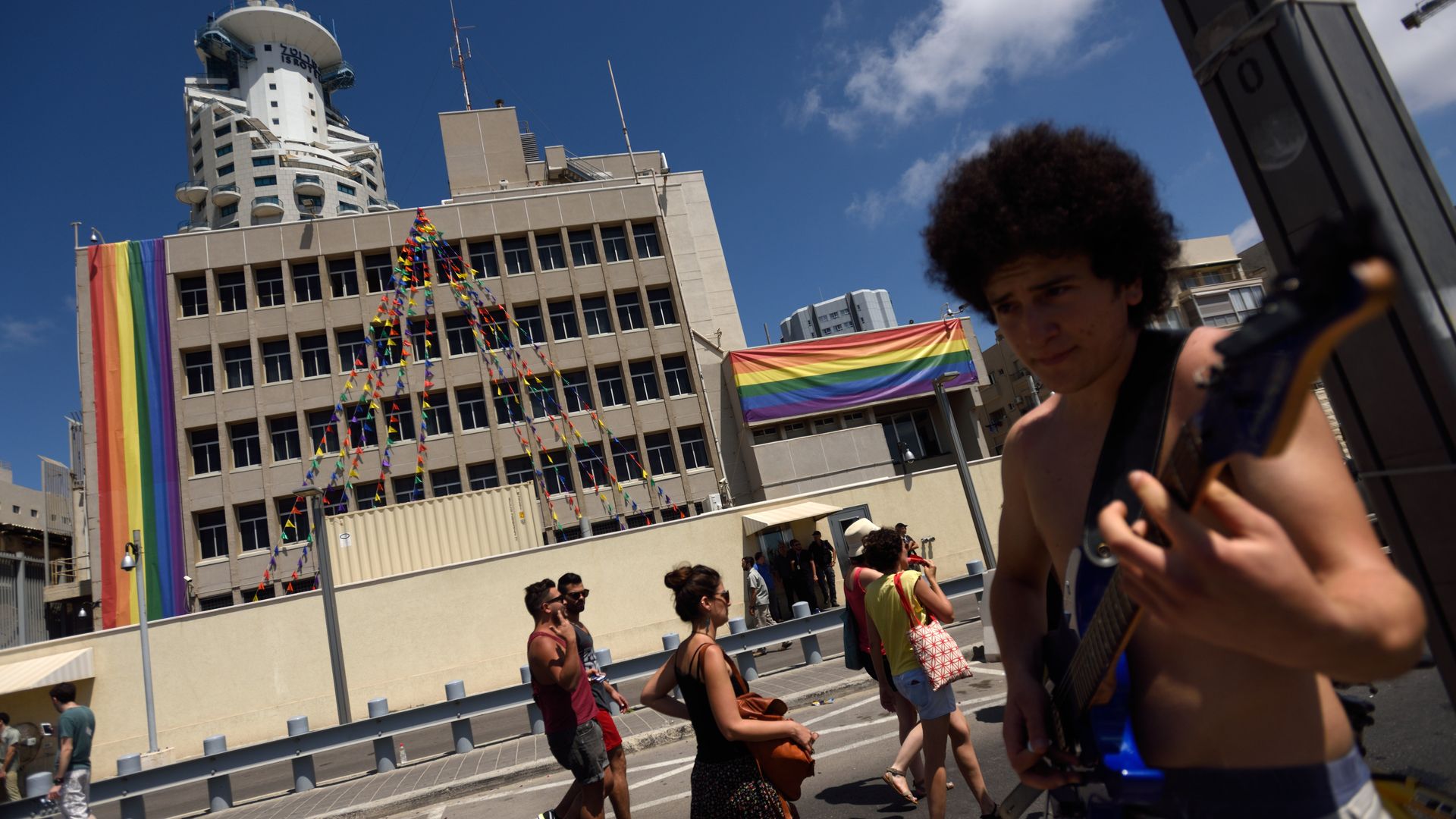 Secretary of State Antony Blinken authorized U.S. diplomatic facilities around the world to fly Pride flags, the New York Times first reported and a State Department spokesperson confirmed to Axios.
Why it matters: Under the Trump administration, diplomatic facilities were prevented from flying the U.S. flag and Pride flag on the same pole during the month of June, which is recognized as LGBTQ Pride Month in the U.S. and many other countries. American embassies were still permitted to have rainbow flags on the premises.
Details: Blinken authorized diplomats to fly the Pride flag before May 17 — the International Day Against Homophobia and Transphobia, per the Times.
The State Department noted that U.S. embassies and consulates should develop unique plans to raise awareness of violence, human rights abuses and discrimination targeting LGBTQ people, adding it is not a requirement.
Chiefs of mission are able to "determine that such a display is appropriate in light of local conditions," per the Times.
Go deeper