Kremlin critic Navalny says he's ending hunger strike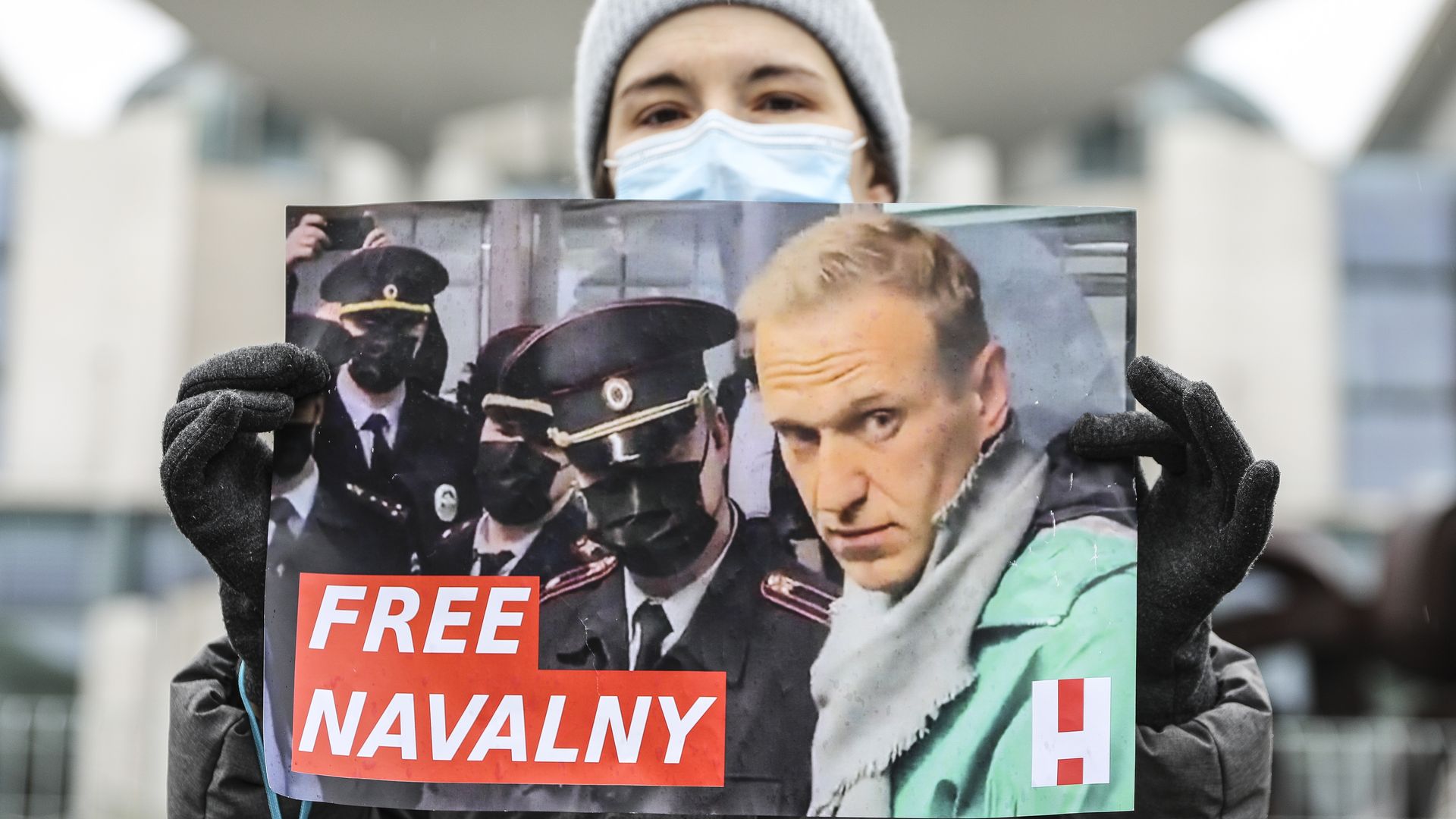 Jailed Russian opposition leader Alexei Navalny said Friday that he's ending his three-week hunger strike, one day after his doctors pleaded for him to do so to preserve his life.
Why it matters: Navalny's treatment in prison has drawn international condemnation. The U.S. and its Western allies had warned that Navalny's death in the custody of Russian authorities would have serious consequences.
The big picture: Navalny began his hunger strike on March 31 to protest prison authorities denying him medical treatment for pain and numbness in his back and leg.
Medical experts warned last week that Navalny faced possible kidney failure, and that he would die in "a matter of days." Authorities then said he had been transferred to a hospital in another penal colony, though Navalny's lawyers claimed civilian doctors were still not being allowed to see him.
Navalny said in an Instagram post Friday that he had finally been evaluated by doctors whom he fully trusts, and that their words led him to believe he could end his hunger strike.
The big picture: Often described as "the man Putin fears most," Navalny was sentenced to 2.5 years in prison for violating his parole while recovering in Germany from an attempted poisoning with the chemical nerve agent Novichok — which U.S. intelligence says was carried out by Russian security services.
Navalny's supporters organized mass protests across Russia on Wednesday to coincide with President Vladimir Putin's annual "state of the nation" address.
Navalny on Friday thanked his supporters — at least 1,800 of whom were detained during protests — and wrote that he does "not want anyone to experience physical suffering because of me."
Go deeper: Russia announces end to massive troop buildup near Ukraine
Go deeper