George W. Bush says he wrote in Condoleezza Rice for president in 2020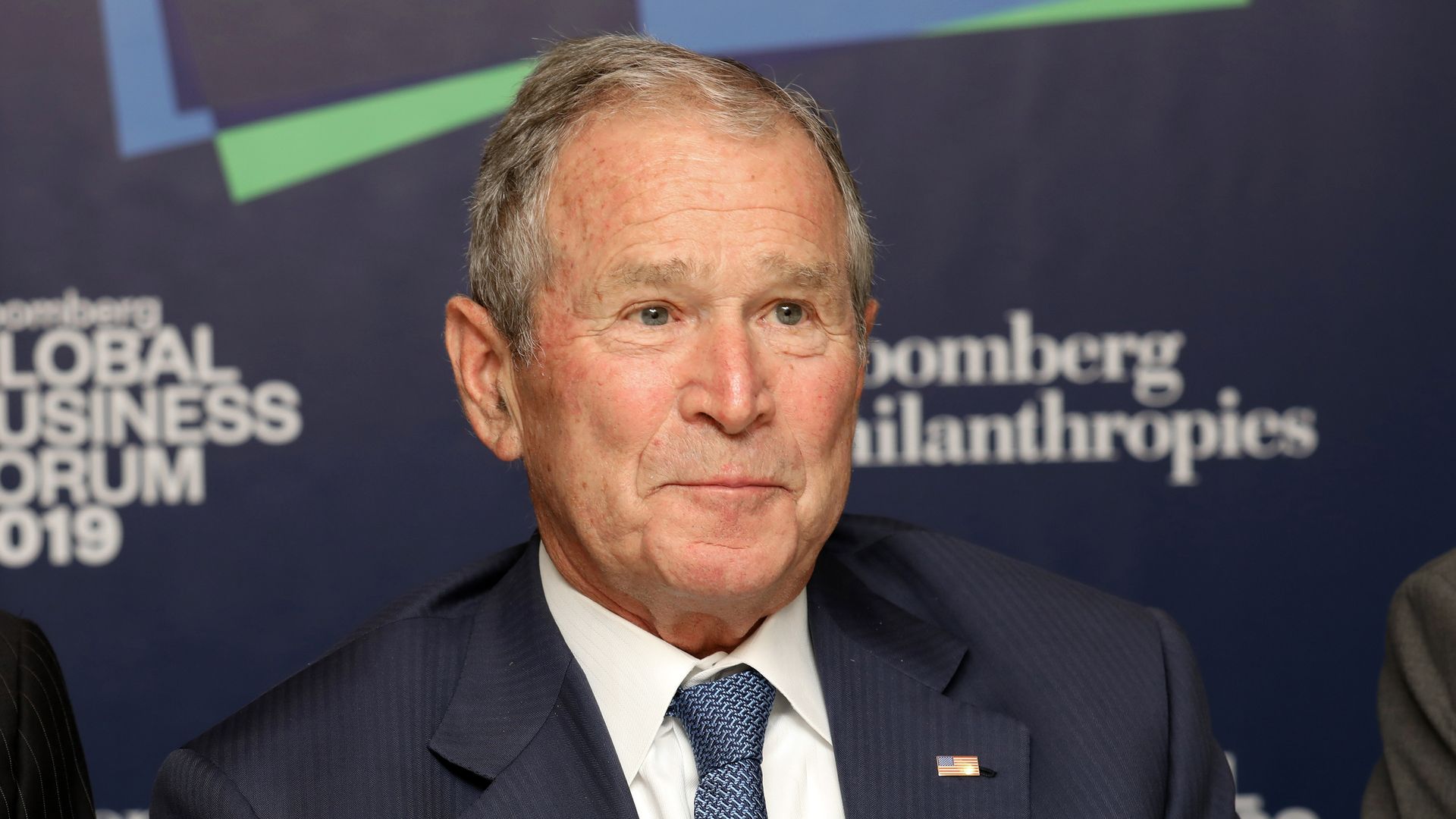 Former President George W. Bush told People magazine that he wrote in Condoleezza Rice when he voted for president in the 2020 election.
The big picture: Bush also clarified comments made earlier this week in which he called today's GOP "isolationist, protectionist and, to a certain extent, nativist." The former president told People that he "painted with too broad a brush" and excluded "a lot of Republicans who believe we can fix the problem."
"Really what I should have said — there's loud voices who are isolationists, protectionists and nativists, something, by the way, I talked about when I was president," he said in a wide-ranging interview for next week's issue about his new book of oil paintings, "Out of Many, One: Portraits of America's Immigrants."
What he's saying: Bush said Rice, who served as his secretary of state from 2005 to 2009, knew he wrote her name on his ballot.
"But she told me she would refuse to accept the office," he added.
Worth noting: While Bush has largely avoided talking about his successors, he said the deadly Jan. 6 Capitol siege by supporters of former President Trump "disgusted" and "really disturbed" him.
"I was sick to my stomach ... to see our nation's Capitol being stormed by hostile forces," he told the Texas Tribune in February.
Go deeper: George W. Bush wants "more respectful" tone on immigration
Go deeper