New laws, new rules bring big changes to college sports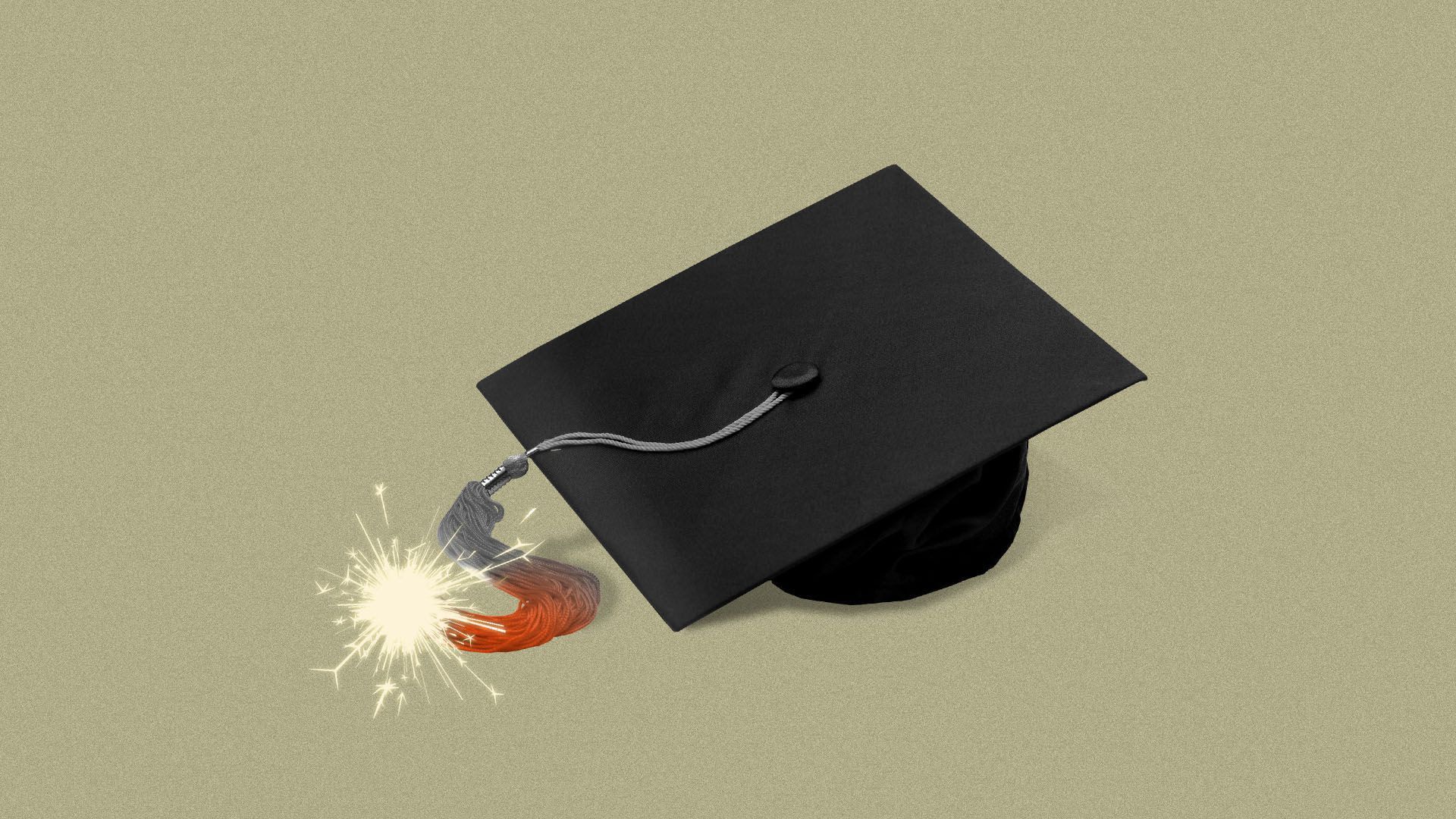 The college sports landscape could change more in the next six months than it has in the last 50 years, as the NCAA grapples with new competition, new laws and new rules.
How it works... 1. Startup leagues: Investors are flocking to new leagues that aim to compete with the NCAA, evidence of just how much opposition there is to the amateurism model — and how much belief there is in new ones.
Driving the news: Sports media startup Overtime has raised $80 million ahead of the fall launch of its basketball league, which will offer high schoolers six-figure salaries to skip college. Investors include Jeff Bezos, Drake and 25 active and former NBA players.
Plus .... The Professional Collegiate League, which plans to pay college athletes, just inked a TV deal. And of course, the NBA's G League paid top recruits upwards of $500,000 to skip college this past season.
2. NIL legislation: Congress is expected to discuss a federal name, image and likeness law in the coming months, but more and more states are unwilling to wait for lawmakers — or the NCAA — to act.
The latest: 10 states have passed laws that will allow athletes to sign endorsement deals: Alabama, Arizona, California, Colorado, Florida, Michigan, Mississippi, Nebraska, New Jersey and New Mexico. 14 more have active bills.
What's next: Laws in Alabama, Arizona, Florida, Mississippi and New Mexico take effect in July. If the NCAA hopes to buy itself more time, it will need to file lawsuits in each state, notes ESPN's Dan Murphy.
3. Transfer rules: The NCAA Division I Council voted last week to grant all athletes the ability to transfer once and be immediately eligible.
Why it matters: This will fundamentally alter the college football and basketball landscapes, where transfer rates were already skyrocketing.
The big picture: While this is clearly the fair thing to do for athletes, it also creates what is essentially college sports' version of free agency.
Zoom out ... Major college sports are a uniquely American concept. Nowhere else in the world are elite high school athletes recruited to play for universities.
So, while it's hard for Americans to imagine the NCAA model being upended, it's worth remembering that it's hard for non-Americans to imagine it existing in the first place.
Go deeper