Chauvin verdict drew audience of more than 23 million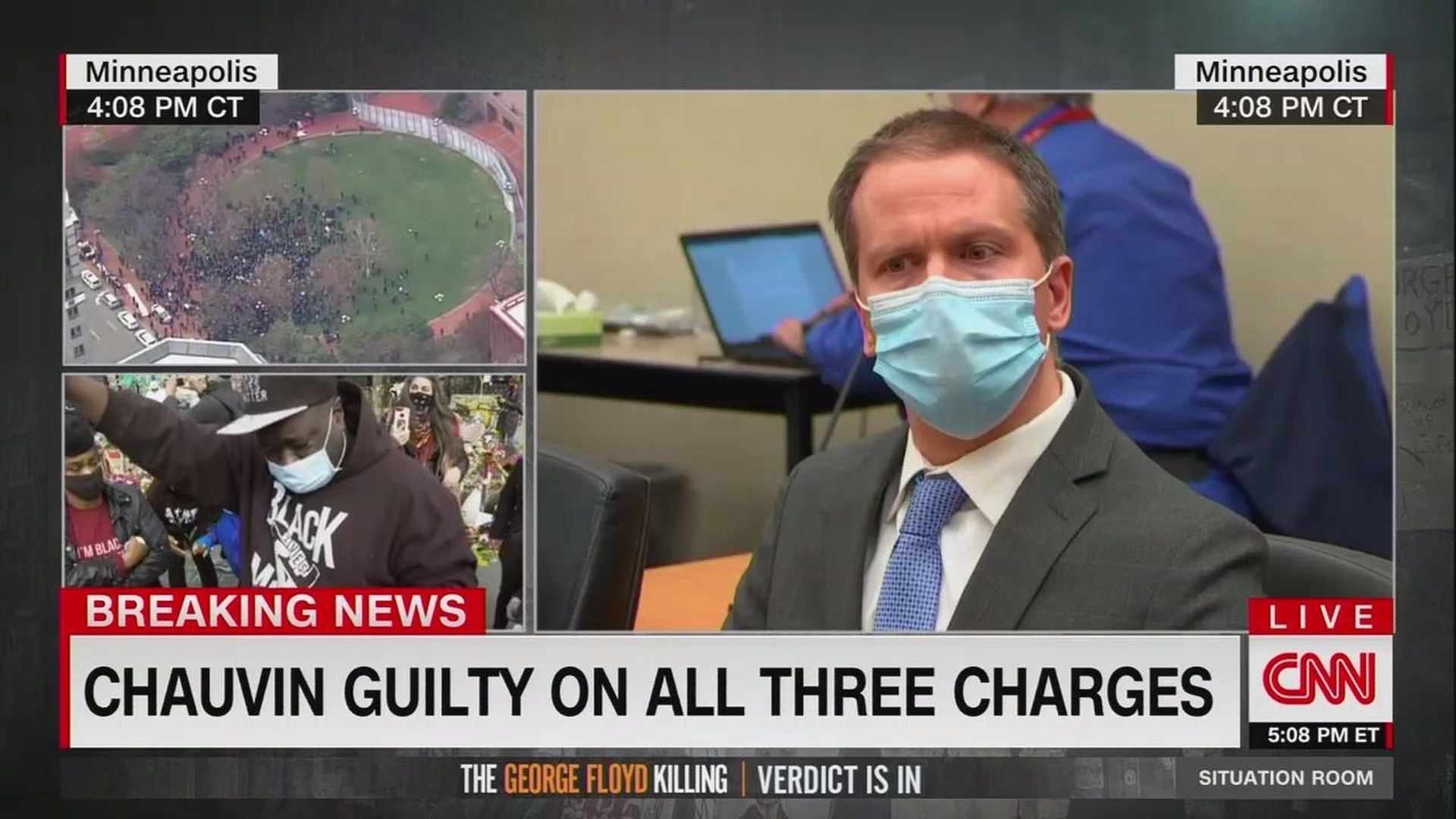 TV viewers for the Chauvin verdict topped 23 million, a massive audience for a daytime news event.
Why it matters: Such communal American moments are very rare in the streaming era.
Nielsen says 23.2 million Americans watched on 11 networks that carried Tuesday's verdict live. That count doesn't include ESPN, which also carried the verdict, AP reports.
Word spread that the verdict was coming some 90 minutes before it was delivered, giving time for the audience to gather.
CNN, with an estimated 4.03 million viewers, had the biggest audience.
ABC, Fox News, MSNBC, NBC and CBS each drew at least 3 million.
Go deeper