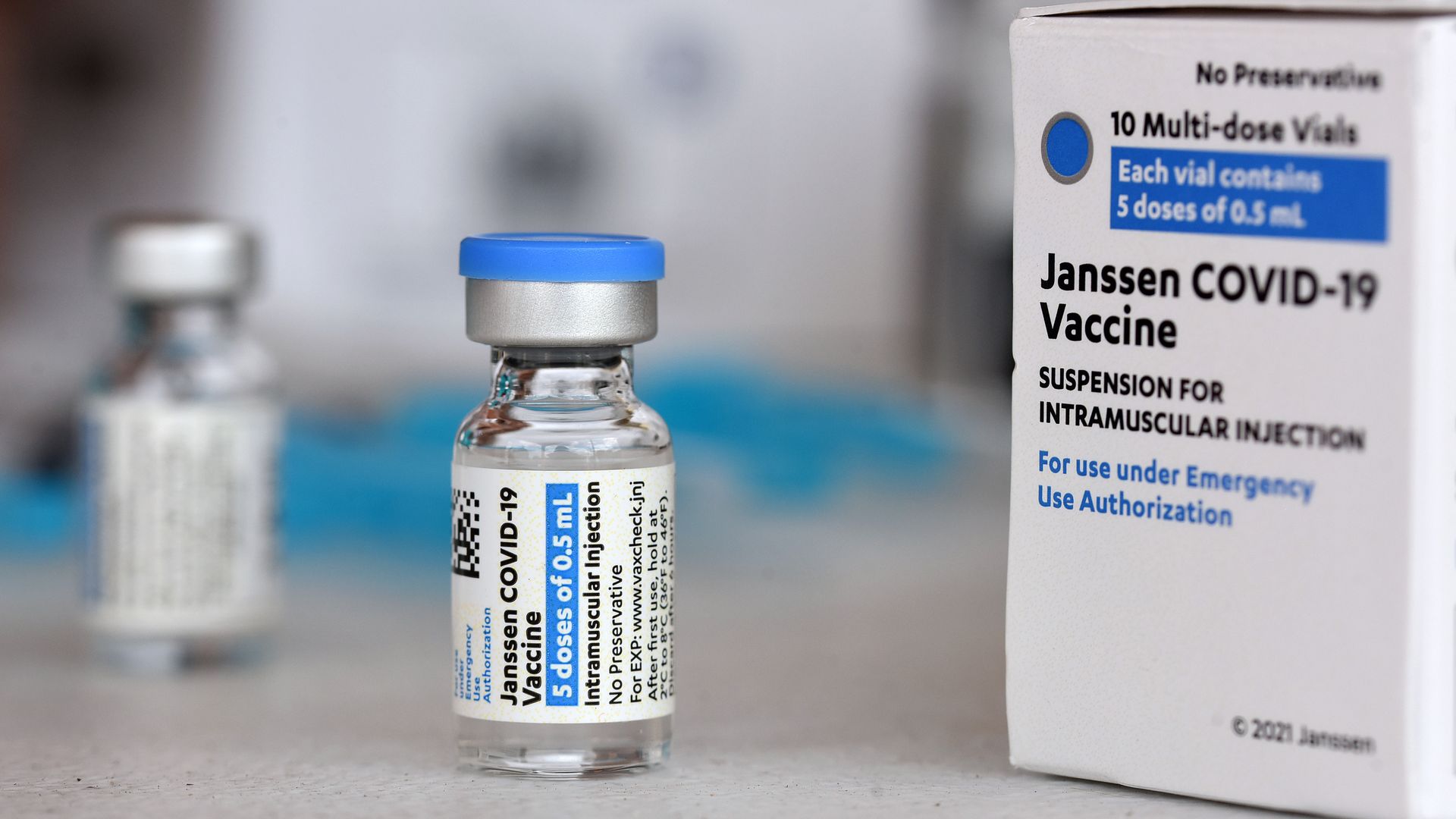 An advisory panel for the Centers for Disease Control and Prevention on Friday recommended that the U.S. resume use of the Johnson & Johnson coronavirus vaccine, saying the benefits of the shot outweigh the risk of a rare blood clot disorder.
Why it matters: The move likely paves the way for the U.S. to lift its recommended pause on the one-shot vaccine. The Biden administration has said it will take the panel's recommendations into account as it makes a determination on the vaccine's use.
The panel's vote on Friday was 10-4 in favor of recommending the use of J&J's vaccine for "persons 18 years of age and older in the U.S. population under the FDA's Emergency Use Authorization." One member abstained.
Johnson & Johnson said it supported adding a warning label to its shot. The language for the label has been agreed upon with the Food and Drug Administration, the company noted.
The big picture: The FDA on April 13 recommended an immediate halt to the use of the J&J vaccine, citing cases of a rare blood clot disorder that six women developed within two weeks of receiving the shot.
All 50 states, Washington, D.C., and Puerto Rico paused or recommended a halt on the use of that vaccine.
The CDC said Friday that at least nine additional women have developed blood clots, but that the chances of people developing the disorder remains extremely low.
Three women have died of the rare blood clots, and seven remain hospitalized, the CDC told the advisory panel Friday.
About 8 million doses of the Johnson & Johnson vaccine have been administered so far, per the CDC.
What to watch: The FDA is expected to soon make its decision on Johnson & Johnson vaccine pause.
Go deeper