Buttigieg makes his pitch for tax-dollar investment in EV technology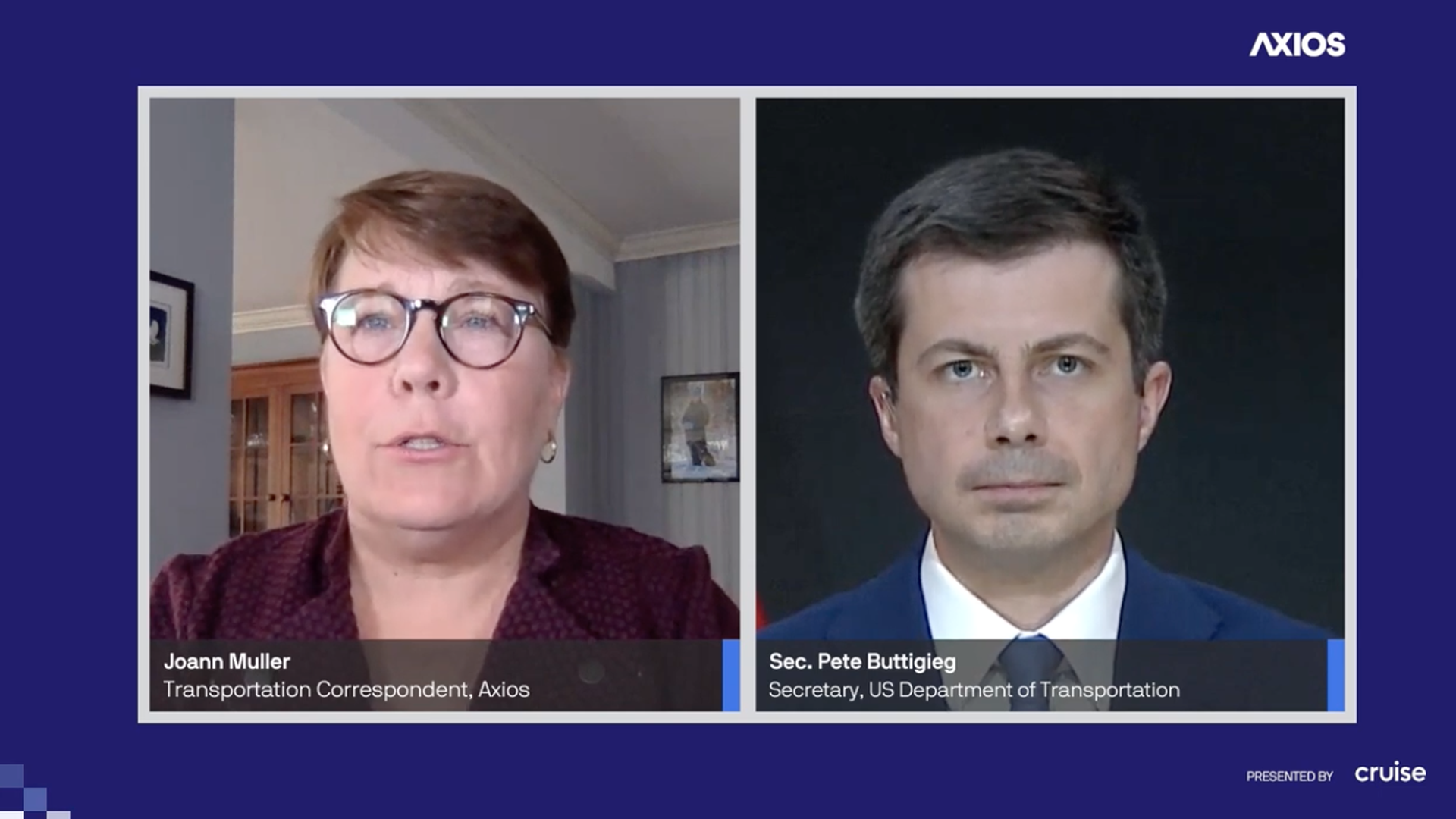 President Biden's proposal to put $174 billion into zero-emission transportation is a type of "market-making investment" that would kickstart the nation's EV industry, Transportation Secretary Pete Buttigieg said Friday during a virtual Axios event.
Why it matters: Biden's American Jobs Plan aims to invest in EV charging stations and consumer incentives to make EVs more marketable.
"[W]e're definitely continuing to communicate the economic potential as well as the climate potential of this ... We've just got to make sure we convey why it's important that we have an expanded view of infrastructure that isn't just building it the way we would have built it in, say, 1950," Buttigieg said.
Buttigieg said the administration is also "looking into" converting some of the federal government's vehicle fleet into electric vehicles.
The secretary said investing in EV development could create jobs, stating, "We're talking primarily about blue-collar jobs, not jobs that demand a college degree in order to do them."
Between the lines: Biden's pitch for EV charging stations in his infrastructure package is drawing pushback from conservatives who argue EV development is a private sector issue.
Buttigieg told Axios Events, "Electric vehicles can't be a luxury item if we really want to recognize that they're the future of car transportation and critically position the U.S. to be leading the world in manufacturing them with American workers with access to union jobs."
Go deeper