Biden to host rally in Georgia to celebrate first 100 days in office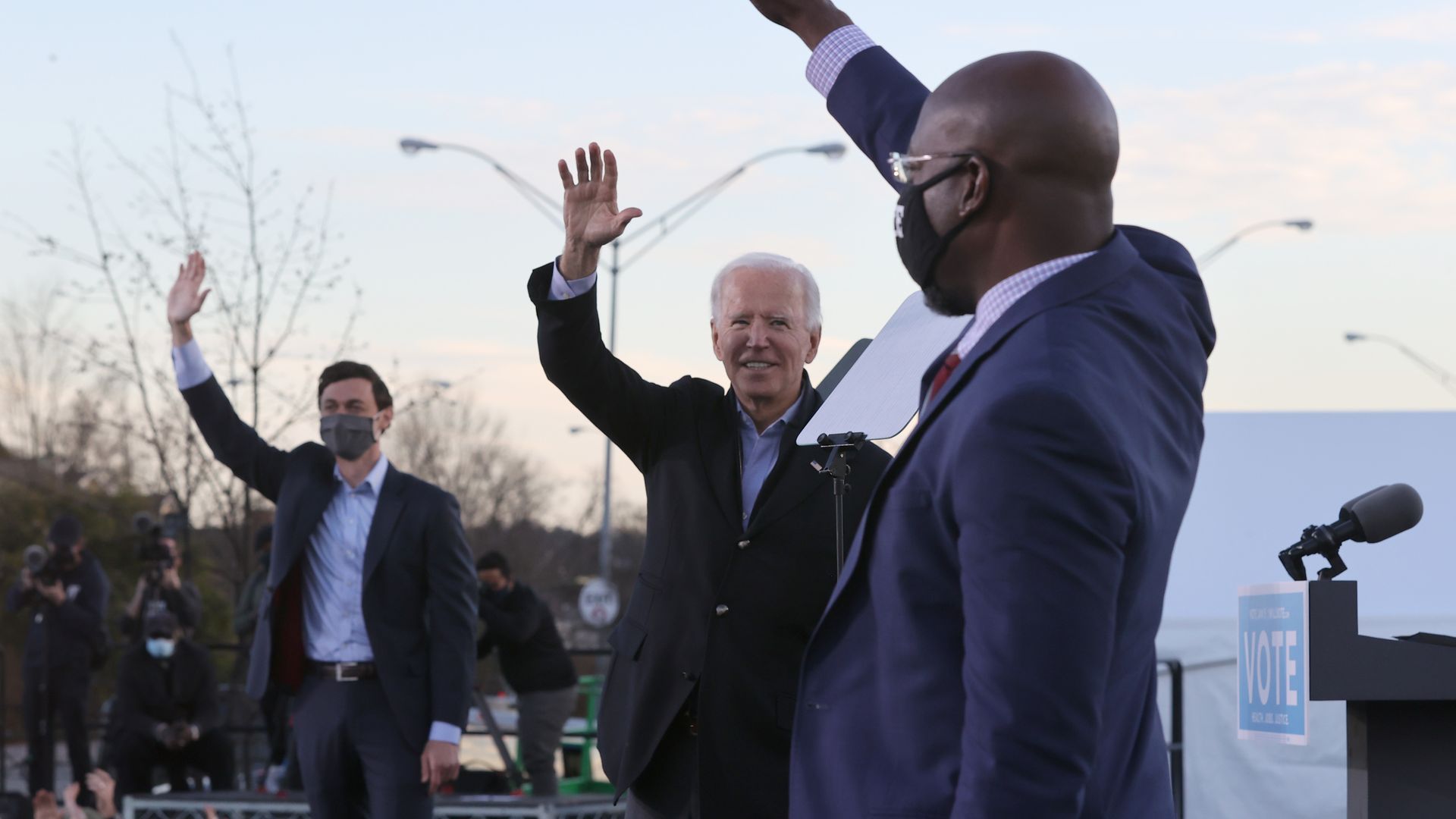 President Biden will host a drive-in rally in metro Atlanta next week to celebrate his first 100 days in office, the Atlanta-Journal Constitution reports.
Why it matters: Jon Ossoff and Rev. Raphael Warnock's victories in January's runoff elections in Georgia secured Democrats' thin majority in the Senate, allowing Biden to pass his signature $1.9 trillion American Rescue Plan. The visit will come one day after Biden addresses a joint session of Congress for the first time.
The big picture: Biden went big during his first 100 days in office, successfully passing the stimulus package and reaching his goal of giving 200 million vaccine doses. He's now turning his attention toward other progressive priorities.
Democrats are pushing to pass a federal voting rights expansion, which comes after Georgia Gov. Brian Kemp (R) signed a law that curbs voting access — sparking backlash from Biden, congressional Democrats, voting activists and corporations.
Biden's visit also comes as he is promoting a sweeping $2.3 trillion infrastructure plan, which includes major climate-related spending.
Go deeper