Scoop: Government pays for some sponsors to pick up migrant kids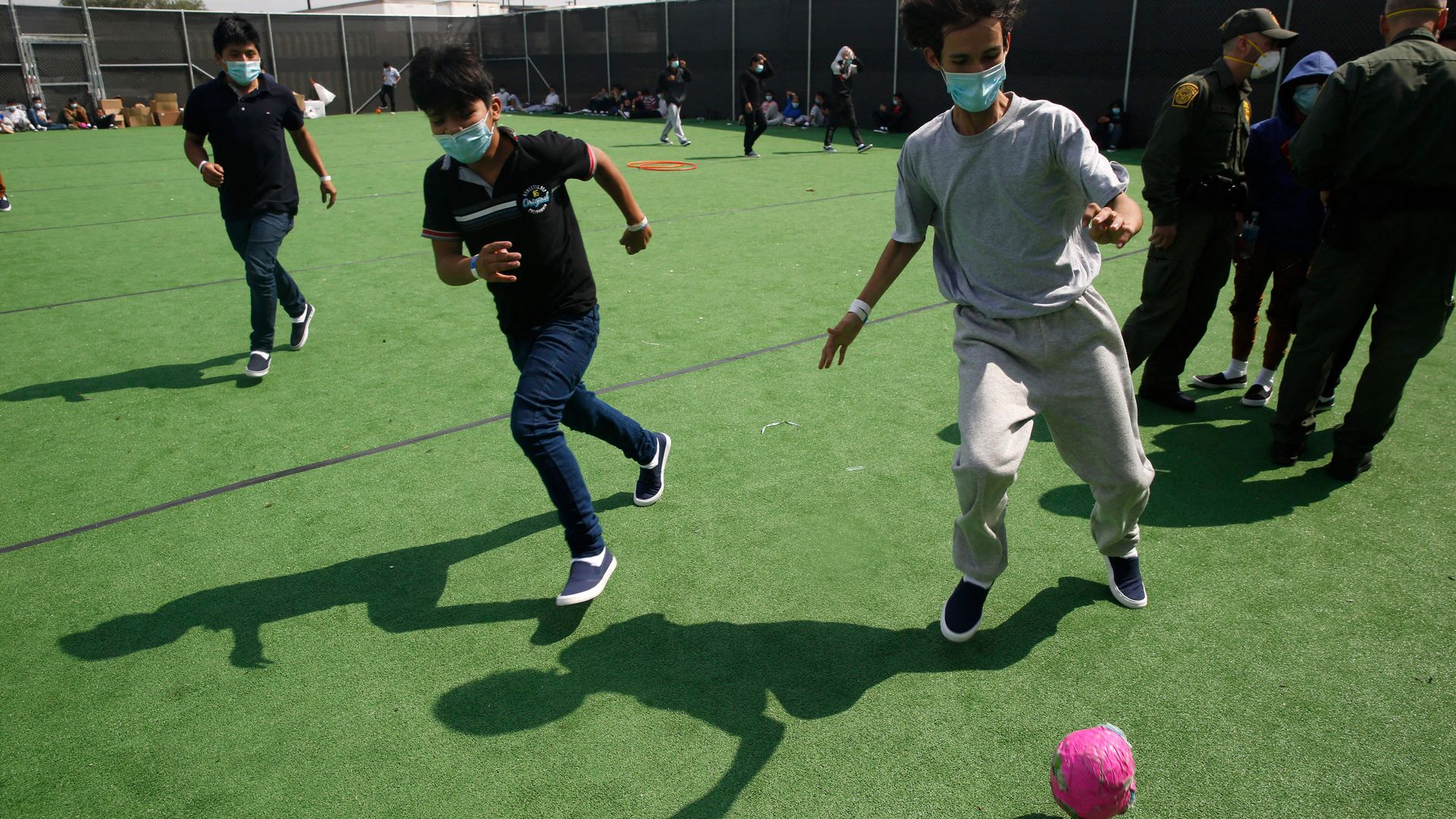 The federal government has been paying travel costs for adult sponsors trying to get to shelters to pick up migrant children, a Department of Health and Human Services agency spokesperson confirmed to Axios.
Why it matters: Officials would not provide numbers, but the policy shift underscores the urgency the Biden administration feels to quickly release kids who crossed the U.S.-Mexico border alone and remain in HHS custody.
Despite efforts by the Administration for Children and Families to speed up the process of vetting sponsors and releasing kids, the total number of children and teens in the agency's network of shelters continues to rise — recently surpassing 20,000.
HHS, which oversees ACF and the child migrant program, has been criticized for not doing enough, fast enough, to lower the population of minors in its custody.
How we got here: Migrant child care providers had already been authorized to use government funds to pay for flights for some children being released to family members or other vetted caretakers living in the United States.
Paying for that travel is a "normal part of the unaccompanied children program's operations," the ACF's Office of Communications told Axios in a statement.
The authorization was updated on March 22, allowing government funds to also be used for the transportation of sponsors to migrant child facilities when needed, according to ACF.
The allowance came despite the agency's own policy stating that the sponsor "is responsible for the unaccompanied alien child's transportation costs," and under "no circumstances will [the Office of Refugee Resettlement] pay for the sponsor's airfare."
What they're saying: Mark Greenberg, a former HHS official who oversaw the child migrant program under President Obama, told Axios it's a good decision in view of the rising number of kids in custody.
Given reports it costs about $775 a day to house a child, covering sponsor travel costs could save the government money, Greenberg said.
Go deeper