Exclusive: Harris meets Guatemalan president Monday, travels in June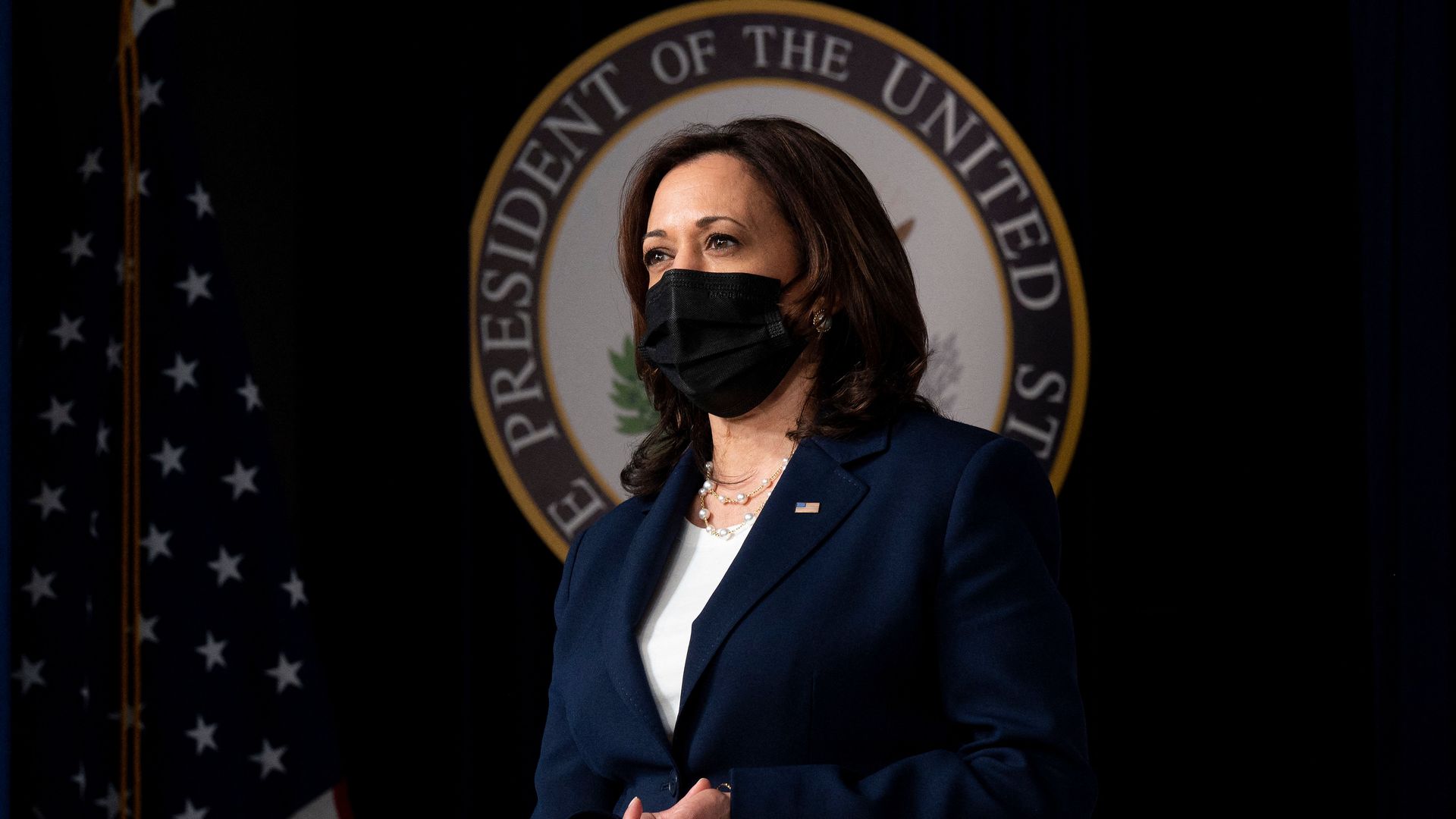 Vice President Kamala Harris will meet virtually Monday with Guatemalan President Alejandro Giammattei to discuss solutions to the surge of migration, and she'll visit the region in June, a senior White House official told Axios.
Why it matters: The administration is taking a multi-pronged approach to solving the problem and also hopes to announce details about its plan for investing aid in Central America on Monday — although a final dollar amount has yet to be decided.
Harris has been tapped to lead the U.S. negotiations with Central American countries.
She and President Giammattei last spoke on March 30th. One of the topics for Monday's meeting will be relief needs of Guatemalans, the official said.
The next day, Harris will participate in a virtual roundtable with representatives from Guatemalan community-based organizations, hosted by the U.S. Embassy in Guatemala City.
The big picture: President Biden and his team have said that to stem migration from the Northern Triangle to the U.S.-Mexico border, they must address the "root causes," including government corruption, poverty and violence.
The approach mirrors tactics employed by the Obama administration following the 2014 child migrant crisis.
It's also a sharp departure from the deterrent policies preferred by the Trump administration.
Still, the Biden administration came to an agreement with Mexico, Honduras and Guatemala earlier this month, triggering a surge of security forces at the countries' borders to help slow migration toward the United States.
Go deeper