Rep. Sewell: Pandemic "laid bare" disinvestment in closing inequities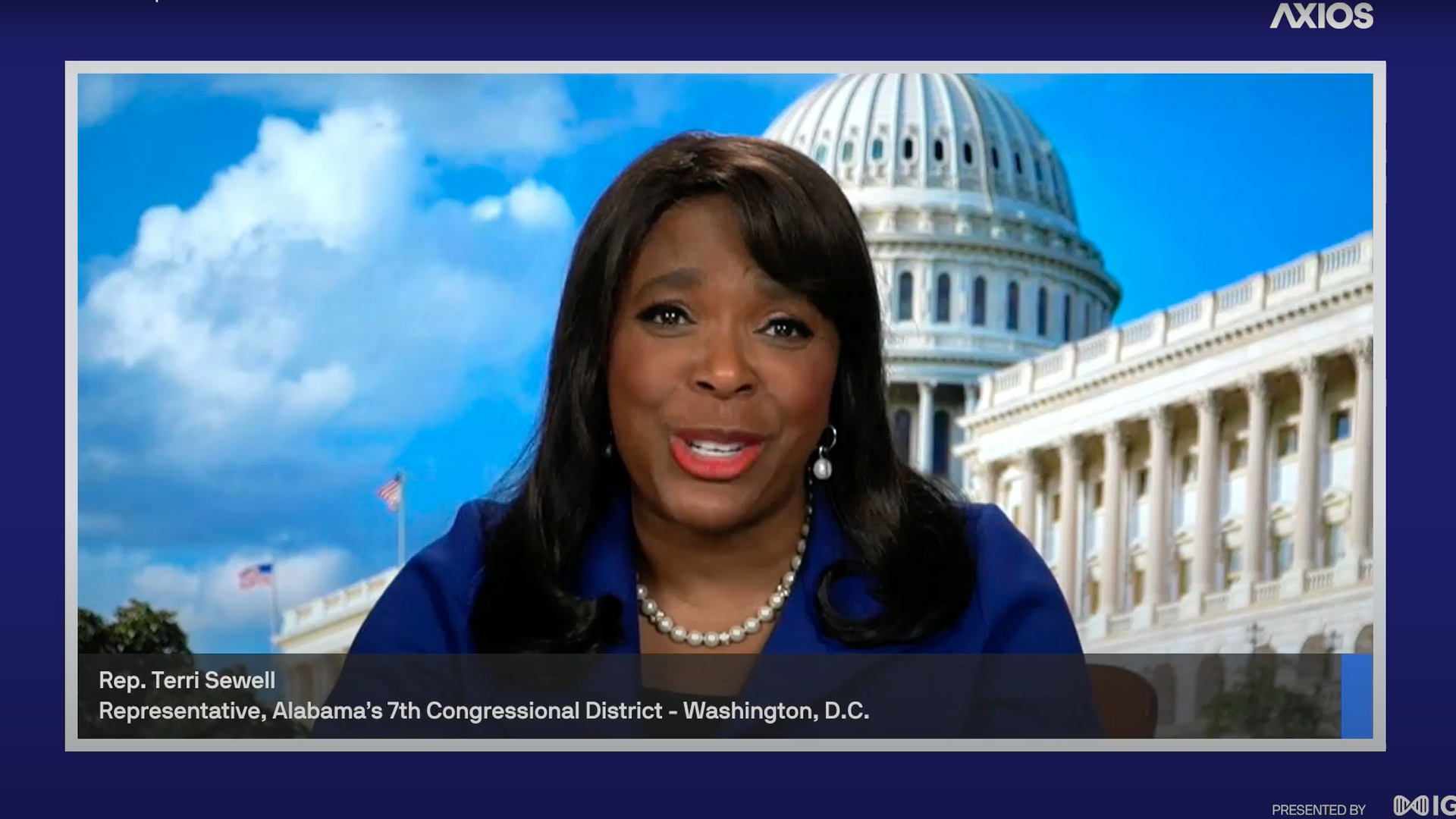 Rep. Terri Sewell (D-Ala.) said at a virtual Axios event Thursday the pandemic has "exacerbated" health disparities and revealed "our systemic disinvestment" in addressing them.
Why it matters: In the U.S., people of color are more likely to be diagnosed with the coronavirus, suffer serious illness, become hospitalized because of COVID and die from it. They are also are more likely to be without health insurance.
The Centers for Disease and Control Prevention called racism a "serious public health threat" earlier this month, noting that COVID disparities reflect "inequities that have existed for generations."
What she's saying: "In my home state of Alabama, communities of color often have poor access to care, preventive services and health care insurance coverage," said Sewell, who co-chairs a racial equity initiative on the Ways and Means Committee.
"We have not expanded Medicaid, for example, and we've seen closures of our rural hospitals, which have disproportionately affected people of color, as well as rural citizens of Alabama as a result.
"No American, regardless of race or socioeconomic status, should be denied access to quality, affordable health care," she said, adding that universal health care should be a "central legislative priority."
The bottom line: The pandemic "has really laid bare the systemic disinvestment that we've had over the years in trying to close these health disparities," she said.
"That is the first step, acknowledging that there is a historic, institutional, systemic problem that only can be addressed if we acknowledge it and tried to tackle it on all fronts."
Watch the full event here.
Go deeper