Senate confirms Vanita Gupta as No. 3 Justice Department official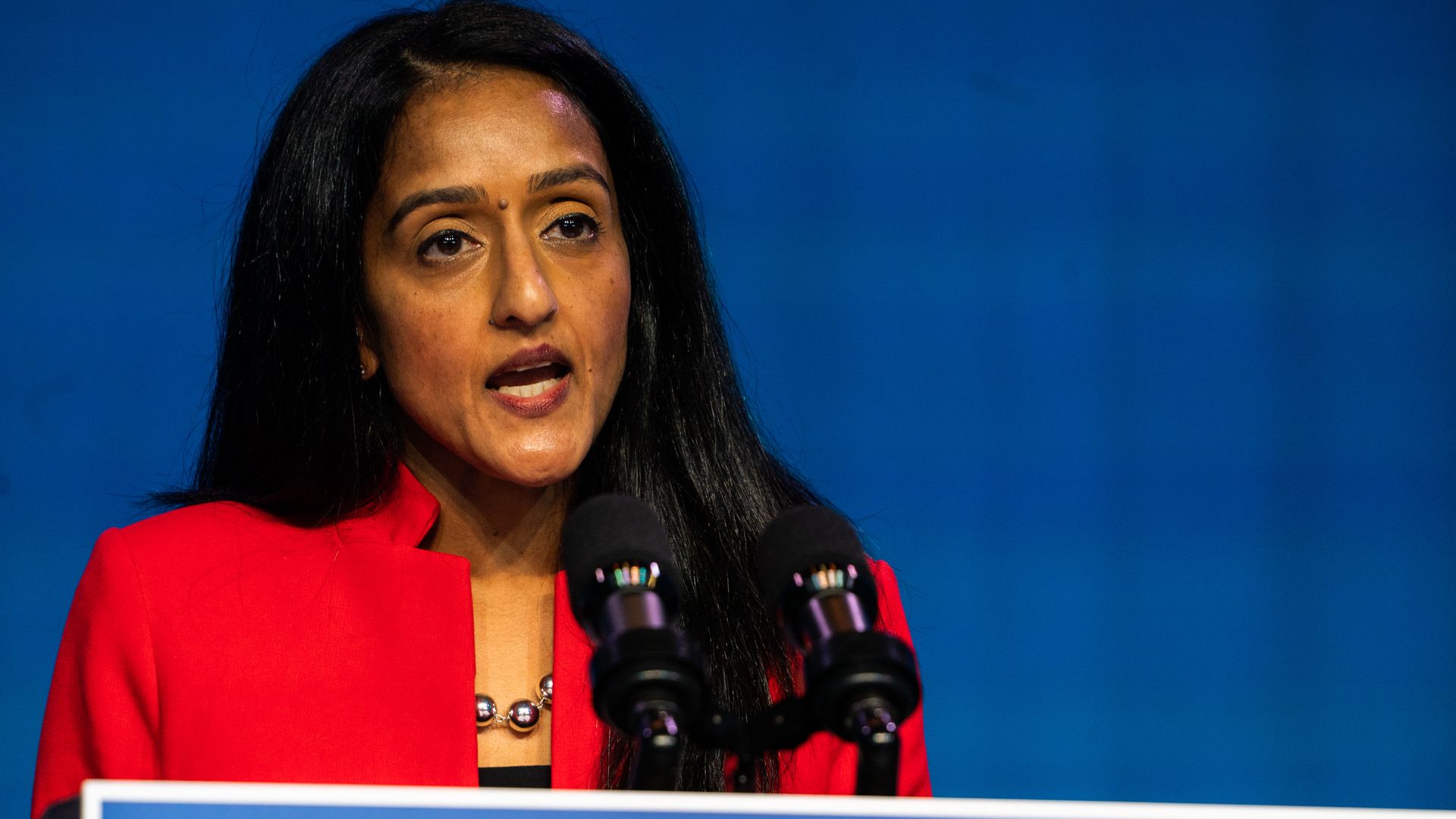 The Senate voted 51-49 on Wednesday to confirm Vanita Gupta as associate attorney general, the third-highest ranking official at the Justice Department.
Why it matters: Most Republicans strongly opposed her nomination, which faced procedural hurdles after the Senate Judiciary Committee split 11-11 along party lines on whether to approve her.
Sen. Lisa Murkowski (R-Alaska) was the lone Republican to vote for Gupta's confirmation.
Gupta will oversee the department's civil, antitrust and civil rights litigation.
GOP committee members grilled Gupta during her confirmation hearing over past tweets and comments criticizing Republicans and former President Trump. She apologized during the hearing for any past "harsh rhetoric," per Reuters.
Background: Gupta headed the Justice Department's civil rights division during the Obama administration.
She's also worked for several civil rights groups, such as the NAACP Legal Defense Fund, the American Civil Liberties Union, and most recently, the Leadership Conference on Civil and Human Rights.
Go deeper