Senators skewer Apple, Google over App Store practices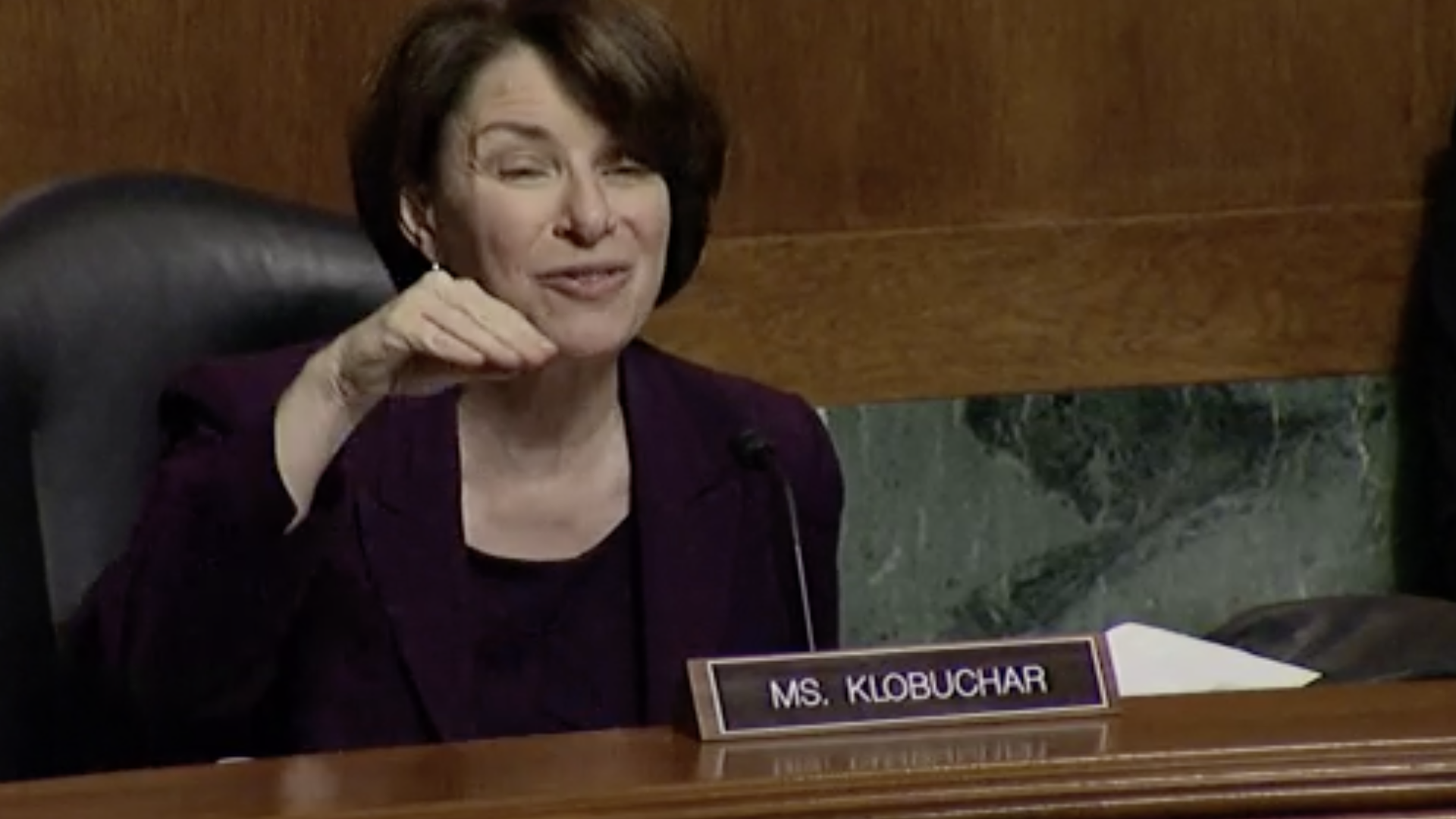 Senators from both parties united Wednesday in attacking Apple's and Google's ability to extract excessive app store commissions because of their control over their respective mobile ecosystems.
Why it matters: Past hearings on Big Tech have devolved into partisan squabbles, but the cross-aisle agreement on this issue suggests trouble for the companies, with members of both parties encouraging stronger enforcement of existing laws, greater funding for regulatory agencies and, potentially, new laws to address digital marketplaces.
Details: Executives from Spotify, Tile and Match Group testified about high-pressure tactics employed by Apple and Google in their enforcement of app store terms.
Tile said that Apple is favoring its own AirTags by turning on default settings that Tile's customers can only enable by going through a tedious manual process.
Match Group said one of its employees received a call the night before the hearing from a Google account representative who raised questions about Match Group's written testimony — a revelation that several senators noted with concern. Google's witness, public policy executive Wilson White, said that the conversation sounded to him like a reasonable question from a business partner. "I respectfully don't view that as a threat, and we would never threaten our partners," White said.
Spotify chief legal officer Horacio Gutierrez testified that Apple "knows better" than to call it on the eve of a hearing, but cited at least four examples of what he said were threats or retaliations made by Apple, including retroactive changes to the App Store rules, pledges not to promote Spotify's app and having to wait months for app updates to be approved. "They've basically thrown the book at us in a number of ways," he said.
The big picture: Senators from both parties used the 3-hour hearing by the Senate Judiciary Committee's antitrust subcommittee to focus on the same concern: whether Apple and Google were making extra profits thanks to a lack of competition.
Subcommittee chair Sen. Amy Klobuchar (D-Minn.) frequently allowed Republican senators to go over their allotted time to continue a line of questioning.
Democrats and Republicans frequently built on the questioning begun by a colleague from another party.
Between the lines: Some of the most probing questions came as Apple and Google were asked to defend the distinction between digital goods and services, for which the companies assess a 30% commission, and physical goods and services, for which providers pay no commission and can use their own payment systems.
Sen. Mike Lee (R-Utah) pointed out that there seemed to be little difference between Uber, which matches a person with a car and driver, and Tinder, which matches a person with a potential mate — and yet Uber pays Apple nothing, while Match Group pays Apple a cut from Tinder's revenue.
What they're saying: In one dramatic moment, Sen. Klobuchar cited a House report that found Apple earns between $15 billion and $18 billion from the App Store but, according to an Apple executive quoted in the report, spends no more than $100 million per year to operate it.
Klobuchar pressed Apple and Google to confirm their profits and costs for operating their app stores, though neither did so.
"They are overcharging consumers for their products and earning excess profits," testified Mark Cooper, research director for the Consumer Federation of America.
Apple compliance chief Kyle Andeer repeatedly urged legislators to look at the company's track record since the App Store began and pointed to the success of Spotify and others. "Competitors are not (just) doing well; they are thriving," Andeer said.
Yes, but: At times senators, including Georgia's Jon Ossoff, criticized Apple and Google for not doing more to stop scams and fraud, an argument that could be used to justify maintaining their tight controls over their marketplaces.
What's next: Klobuchar noted the recent hiring of aggressive antitrust enforcers at the Justice Department and nominations of new regulators and hinted that new legislation could also be in the offing.
Go deeper