Netanyahu tries to change election rules as mandate slips away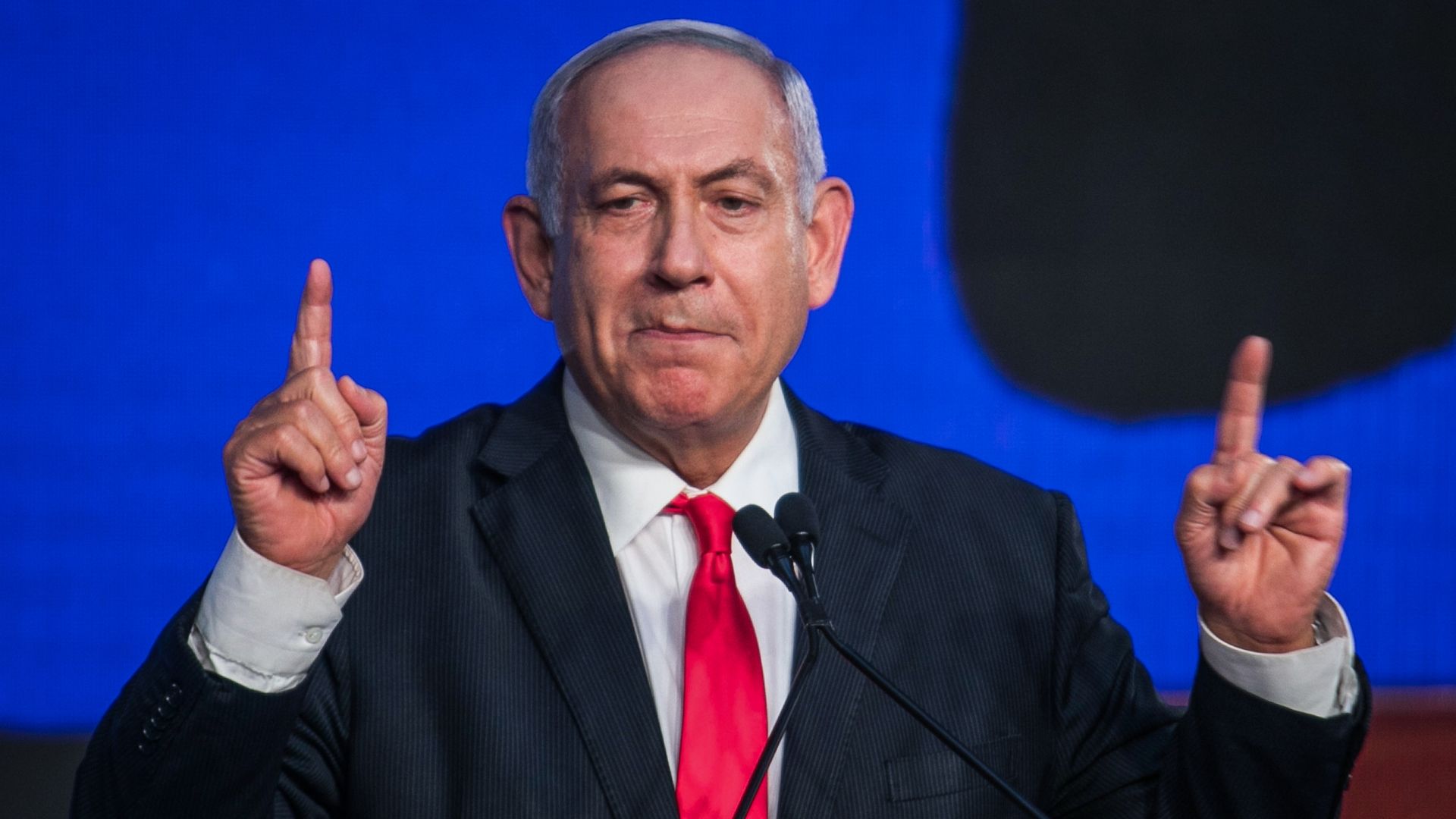 With his mandate to form a government due to expire in two weeks, and his rivals' efforts to form an alternative coalition gaining momentum, Netanyahu has a new strategy: changing the election rules.
Why it matters: If Netanyahu can't form a coalition by May 4, he will face the real danger of losing the prime minister's post for the first time in 12 years.
The mandate would likely pass to opposition leader Yair Lapid, who would have 28 days to try to form a unity government with Naftali Bennett, the right-wing kingmaker whom both sides have been courting.
The state of play: Netanyahu's only path to a majority would require him to bring in the Islamist Ra'am party, an offshoot of the Muslim Brotherhood.
But he has been unable to convince the radical right-wing Religious Zionism party, which includes Jewish supremacists, to join a government supported by Ra'am.
Right now, he appears stuck.
Driving the news: Worse, Netanyahu lost a crucial vote on Monday in the Knesset on the formation of the parliamentary committee that will control the Knesset agenda.
While Bennett voted with Netanyahu's right-wing bloc, Lapid and another right-wing Netanyahu rival, Gideon Sa'ar, convinced Ra'am to vote with the anti-Netanyahu bloc, giving them a majority.
The loss was a major blow for Netanyahu and his Likud party. "We are aware we are probably going to be in the opposition soon. Netanyahu will be the head of the opposition," Likud whip Miki Zohar said after the vote.
In an attempt to prevent the mandate from passing to his rivals, Netanyahu floated an initiative to change the entire Israeli electoral system.
His new bill calls for direct elections only for the prime minister's post, to be held in 30 days.
The bill is unlikely to pass and would likely be overturned by the Supreme Court if it does because it effectively changes the rules in the middle of the game.
What he's saying: At a press conference on Tuesday, Netanyahu said the snap elections were the only way out of the political crisis.
Netanyahu attacked Bennett for trying to form a government with the center-left and called on him to immediately back the electoral changes.
What to watch: The key players are Lapid and Bennett.
Lapid offered Bennett the prime minister's post for two years under a rotation agreement, but it's unclear if they've reached any understandings so far.
If Netanyahu fails, his former protege will have to decide whether to cross the Rubicon, join forces with the center-left, and replace Netanyahu as prime minister.
Go deeper