Scoop: Israeli cyber firm NSO negotiates with Jordanian intelligence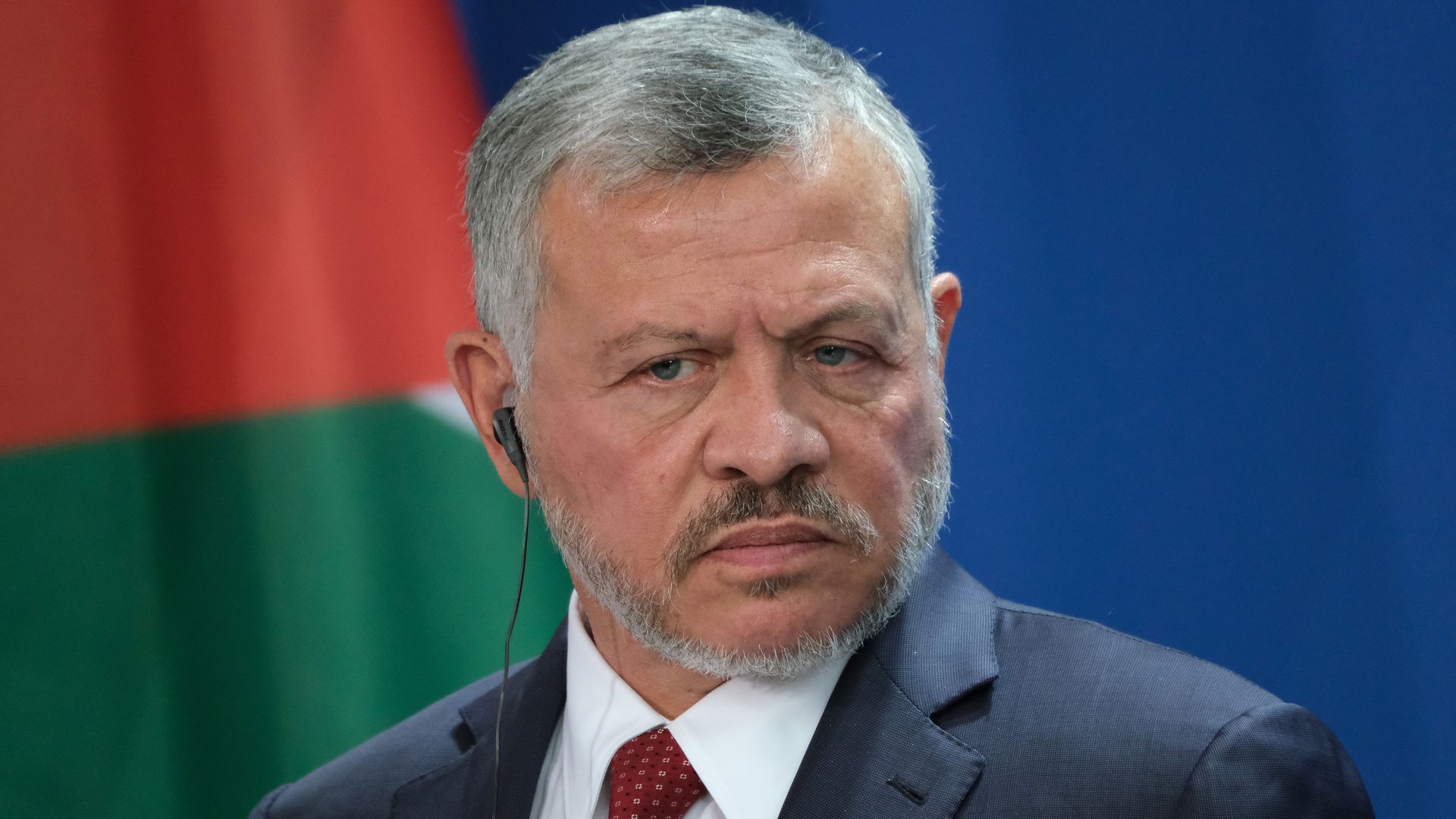 Israeli cyber intelligence firm NSO negotiated with the Jordanian government in recent months on a deal to sell new spying technology, two sources briefed on the matter tell me.
Why it matters: The Jordanian intelligence services surveil terrorist groups, but they also monitor opposition activists and crack down on domestic criticism of King Abdullah II.
Driving the news: The sources say the negotiations between NSO and the Jordanian government started late last year, and a delegation of the company's senior executives and technology experts traveled to Amman.
They gave a presentation to Jordanian officials, including from the General Intelligence Directorate, and demonstrated the capabilities of the new technology.
According to one source, the technology related to new spyware for collecting intelligence and other technology to monitor messaging services.
One source said a contract was signed, but a second said it was unclear if the deal was finalized.
An NSO spokesperson told me: "As a long-standing matter of policy, we do not comment on our contacts with states. The above is not being deemed as a confirmation of the alleged facts."
The big picture: The negotiations took place in the months leading up to the latest domestic crisis in the kingdom, during which former Crown Prince Hamzah bin Hussein was put under house arrest over an alleged coup attempt.
Jordanian security services monitored his communications for months and allegedly spied on his meetings with tribal leaders.
Flashback: According to press reports, NSO has done business with the Jordanian government in the past. Haaretz reported last year that NSO uses the code name "Jaguar" for Jordan in internal documents.
Worth noting: NSO came under harsh criticism in recent years over the use of its Pegasus spyware by several clients around the world to surveil human rights activists, opposition figures, reporters and political rivals.
In October 2019, Facebook sued NSO over the alleged use of Pegasus to hack 1,400 WhatsApp accounts, including those of 100 human rights activists and journalists. NSO rejects the allegations.
The Guardian reported last month that the Department of Justice had renewed a probe involving NSO.
Go deeper