European Super League faces collapse after English soccer teams quit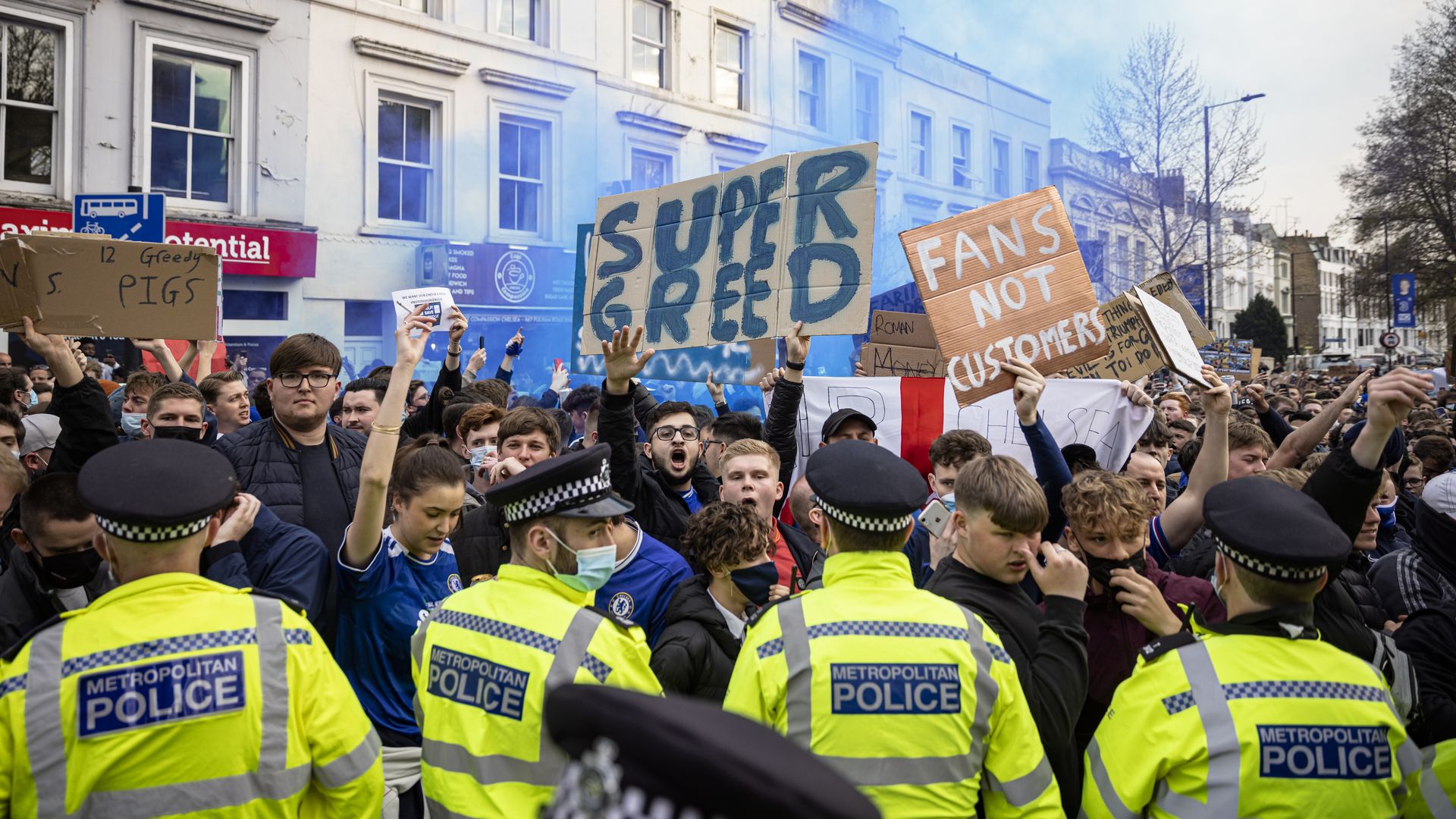 The European Super League announced in a statement Tuesday night it's "proposing a new competition" and considering the next steps after all six English soccer clubs pulled out of the breakaway tournament.
Why it matters: The announcement that 12 of the richest clubs in England, Spain and Italy would start a new league was met with backlash from fans, soccer stars and politicians. The British government had threatened to pass legislation to stop it from going ahead.
It would have meant a huge restructuring of the sport and its finances, and the biggest overhaul of European soccer's elite since the 1950s — triggering concerns the league would devastate less wealthy teams.
Driving the news: Arsenal, Chelsea, Liverpool, Manchester City, Manchester United and Tottenham Hotspur announced Tuesday they were pulling out of the Super League — two days after announcing they were joining Spain's Atlético de Madrid, Barcelona and Real Madrid and Italy's AC Milan, Inter Milan and Juventus for the contest.
The Madrid-based Super League said in its statement that "English clubs have been forced to leave, due to outside pressure" and the group was "reconsidering the appropriate steps, in order to reshape the project."
Go deeper: Billionaires' European Super League sparks outrage over inequality
Go deeper