Facebook labels Minneapolis "high risk" location as it braces for Chauvin verdict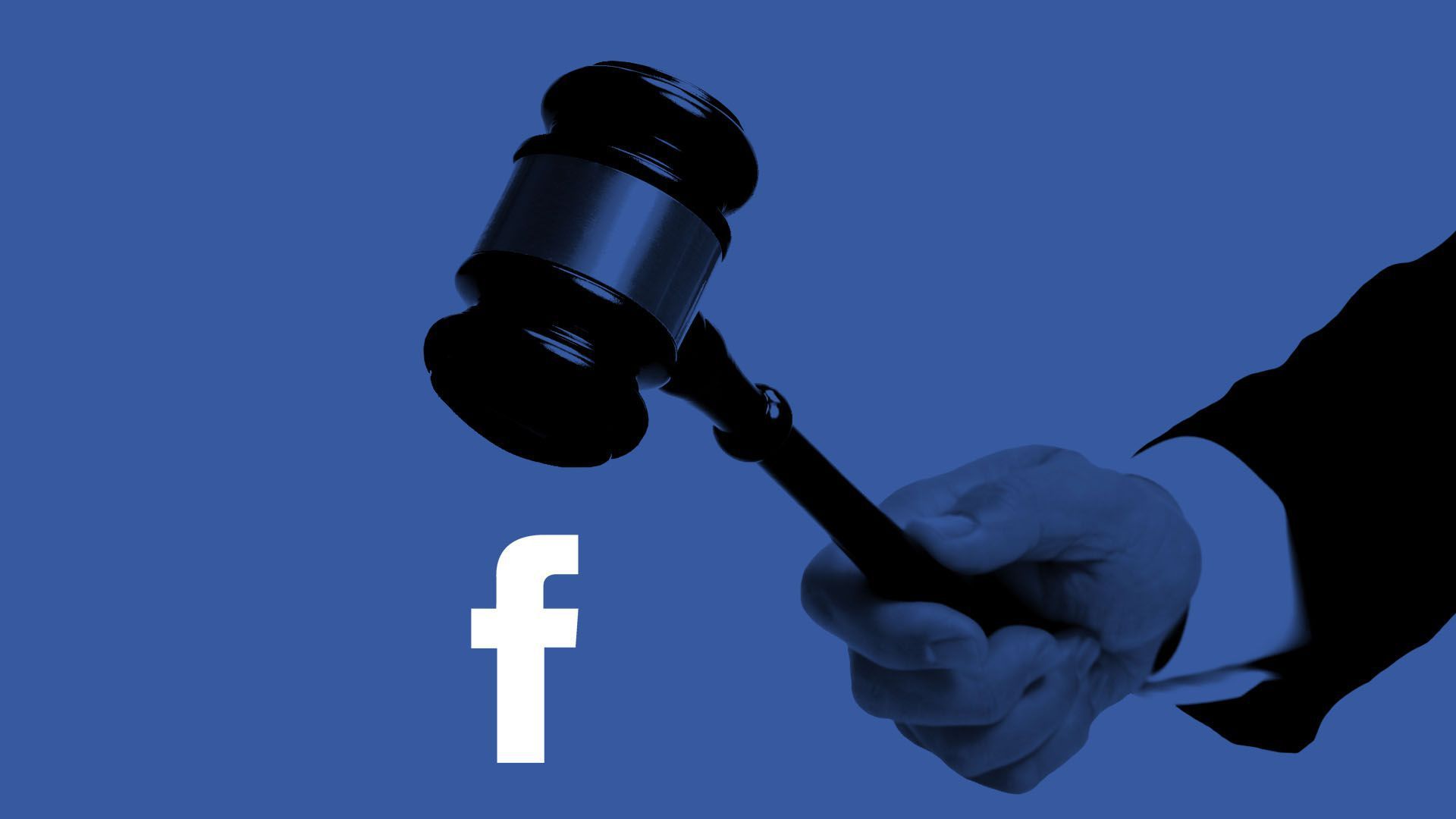 The jury is still deliberating in the trial of Derek Chauvin, but Facebook said Monday it has already designated Minneapolis as a temporary "high-risk" location and will take stronger action on inflammatory posts given the potential for real-world violence.
Why it matters: Passions are already running high as Chauvin faces murder charges for last year's death of George Floyd amid an increased law enforcement presence as well as additional incidents of police violence in Minnesota and elsewhere.
"We know this trial has been painful for many people," Facebook content executive Monica Bickert said in a blog post. "We want to strike the right balance between allowing people to speak about the trial and what the verdict means, while still doing our part to protect everyone's safety."
Between the lines: Facebook says it draws a distinction between Chauvin, who Facebook regards as having made himself a public figure through his actions, and Floyd, who it considers an involuntary public figure because he didn't choose to enter the spotlight. Facebook says that means it will allow a wider range of "critical commentary" about Chauvin than about Floyd.
Yes, but: Facebook says it will look to strictly enforce policies against misinformation and label graphic and sensitive content. And, it says, it will "remove Pages, groups, Events and Instagram accounts that violate our violence and incitement policy" as well as events in the Minneapolis area that contain calls to bring arms.
While the designation is currently limited to Minneapolis, Facebook said the geographic area could be expanded.
Our thought bubble: We are not the only ones to wonder why Facebook doesn't take some of these precautions all the time to keep online content from leading to real-world violence.
Go deeper