Elon Musk: Autopilot feature wasn't enabled in fatal Texas crash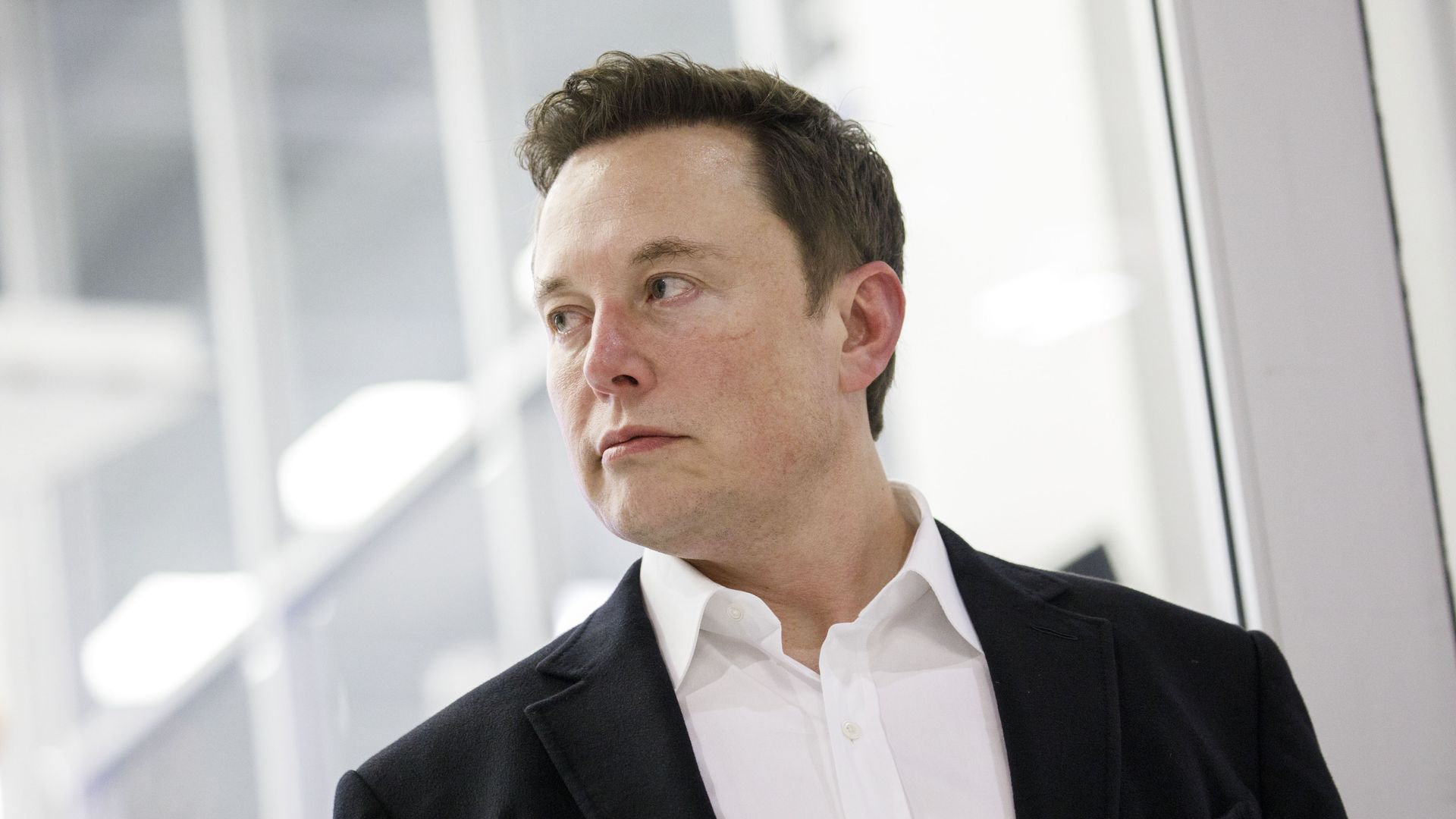 Tesla CEO Elon Musk tweeted on Monday that "data logs recovered so far" show the car's Autopilot feature was not enabled — and it did not have access to "full self-driving mode" — in the deadly crash in Texas involving the company's electric vehicle.
Background: Local investigators said they believed the car was operating without anyone in the driver's seat. At the time of death, one man was in the passenger seat, while another was in the rear seat, KPRC 2 reports.
What they're saying: Musk also said that the Autopilot feature could not have been enabled since the street the car was on didn't have lane lines, which is required for the feature to activate. (This technology, however, is not perfect.)
Where it stands: Two federal safety agencies — the National Highway Traffic Safety Administration and the National Transportation Safety board — said today they were investigating the crash.
For the record: The NHTSA currently has about two dozen active probes into Tesla vehicle crashes that may have involved Autopilot, Tesla's assisted-driving system that controls steering, acceleration and braking on highways, and some other roads.
Tesla in the past has drawn the ire of federal agencies for how it markets Autopilot and whether there's true understanding on the part of passengers/drivers that the cars can't fully drive themselves — a debate that reignited when news of the crash came to light.
Tesla has warned that drivers must remain fully engaged while using these features.
Public documents made available last month show Tesla told California regulators that its latest "full self-driving" software — which is being rolled out to more users — doesn't actually make the car autonomous, seemingly contradicting its name. 
Go deeper