Biden administration officials: Vaccine equity takes effort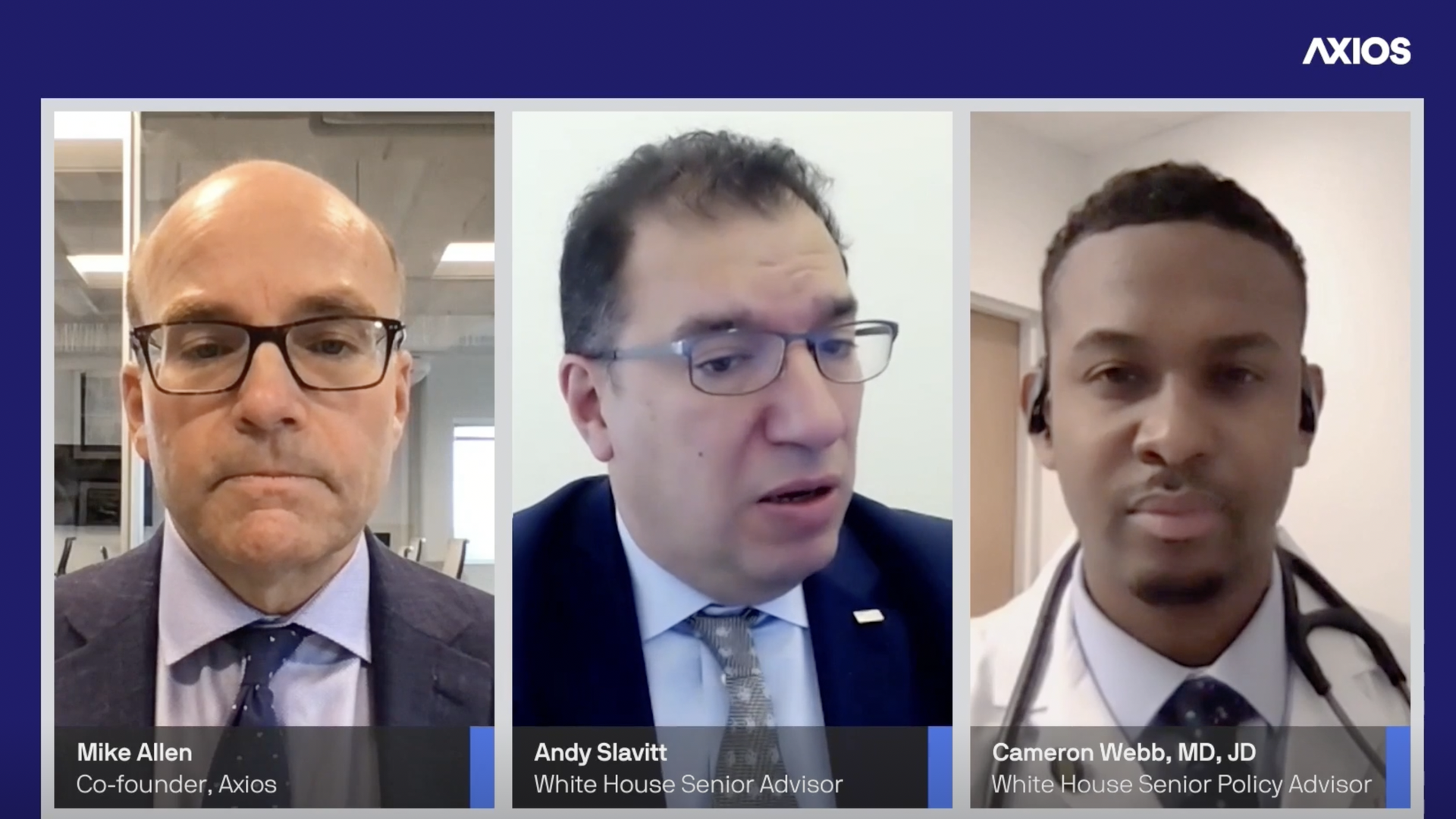 Distributing the coronavirus vaccine to community health centers has been "critical" to the Biden administration's goal of vaccinating Americans while maintaining racial equity, Cameron Webb, White House senior policy advisor for COVID-19 equity said at an Axios event on Tuesday
What they're saying: Webb said the administration was committed to getting everyone vaccinated but "there's also that long issue of making sure that racial justice is a priority, making sure that we're serving rural communities and a very real and meaningful way."
"As I say, you don't ask a fire to make its way to the water. You bring water to the fire in between these four different venues for vaccination, as we've been able to do. And we're doing it in a way that's always centered on equity," Webb said.
"And the data bears that out. These mechanisms have been effective at really getting vaccine to some of the hardest hit communities."
"You have to get down to that very grassroots level, understand what communities need, listen to those local leaders because they know best in terms of what the needs and concerns are."
Andy Slavitt, White House senior advisor for COVID-19 response, said, "I don't think I've had a conversation with the president or the vice president where they haven't asked how the things we're doing are affecting the hardest of Americans, people who live in remote places, people who have historically been disadvantaged."
By the numbers: Of the population that has received at least one dose of vaccine as of April 13, nearly two thirds were White (65%), 11% were Hispanic, 9% were Black, 5% were Asian, 1% were American Indian or Alaska Native and less than 1% were Native Hawaiian or Other Pacific Islander, according to CDC national data reviewed by Kaiser.
Watch the full event here.
Go deeper