Member of Afghan parliament: Biden withdrawal "very hard to digest"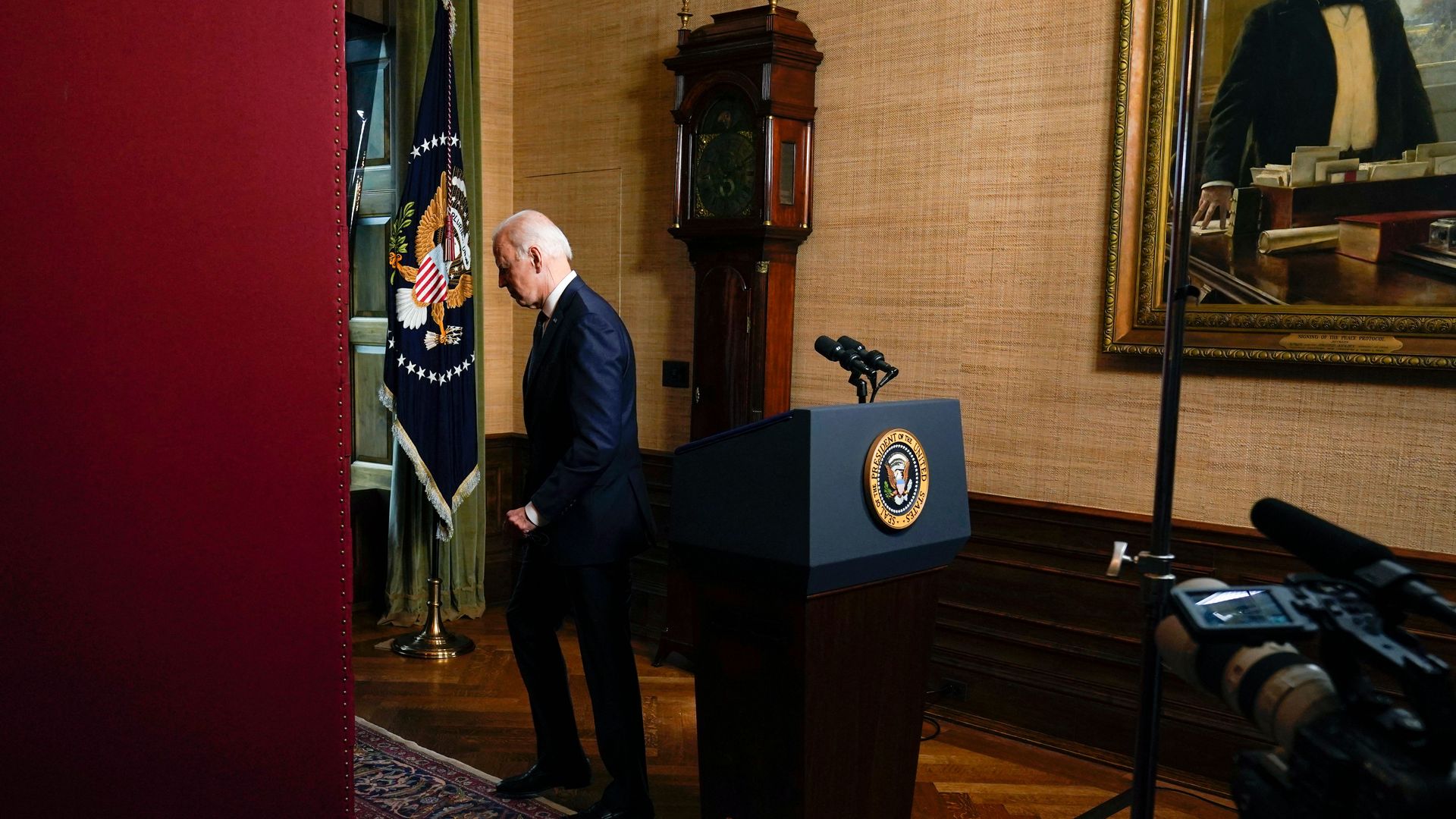 For many Americans, President Biden's decision to order the withdrawal of all U.S. troops from Afghanistan, ending a war that has cost $2 trillion and the lives of 2,400 service members, was good news 20 years in the making.
For many Afghans, it was "shocking" and "very hard to digest," Haji Ajmal Rahmani, a prominent member of the Afghan parliament, tells Axios.
Why it matters: Rahmani believes the period leading up to Biden's announcement represented the best opportunity for peace in his country in decades.
The backdrop: A peace conference was scheduled to take place in Istanbul on April 24 as part of a U.S.-backed push to accelerate intra-Afghan negotiations.
Rahmani and other Afghan stakeholders had been receiving signals that any decision by Biden would be conditions-based, as previous withdrawal efforts had been.
Then came last week's news that Biden would withdraw all troops by Sept. 11 regardless of the military and political circumstances, and with it a Taliban boycott of peace talks until "all foreign forces completely withdraw."
Rahmani saw that as a major blow to the Afghan government that took the wind out of the sails of the peace process. He says the Taliban is now claiming victory, convinced they will be able to take back vast amounts of territory by force without having to return to the negotiating table.
But despite his initial despair, Rahmani says he respects Biden's decision and believes the situation can be "managed."
The Taliban remains vulnerable to diplomatic pressure points, like terrorist blacklists and the 7,000 prisoners still in the custody of the Afghan government. And robust international funding for the military, especially the Afghan Air Force, could be enough to at least hold the Taliban to a stalemate and force them to return to peace talks, Rahmani says.
But without sufficient support, he argues, the preservation of women's rights, freedom of speech and any semblance of a stable Afghanistan are at serious risk.
Go deeper