Russian authorities say Navalny has been transferred to prison hospital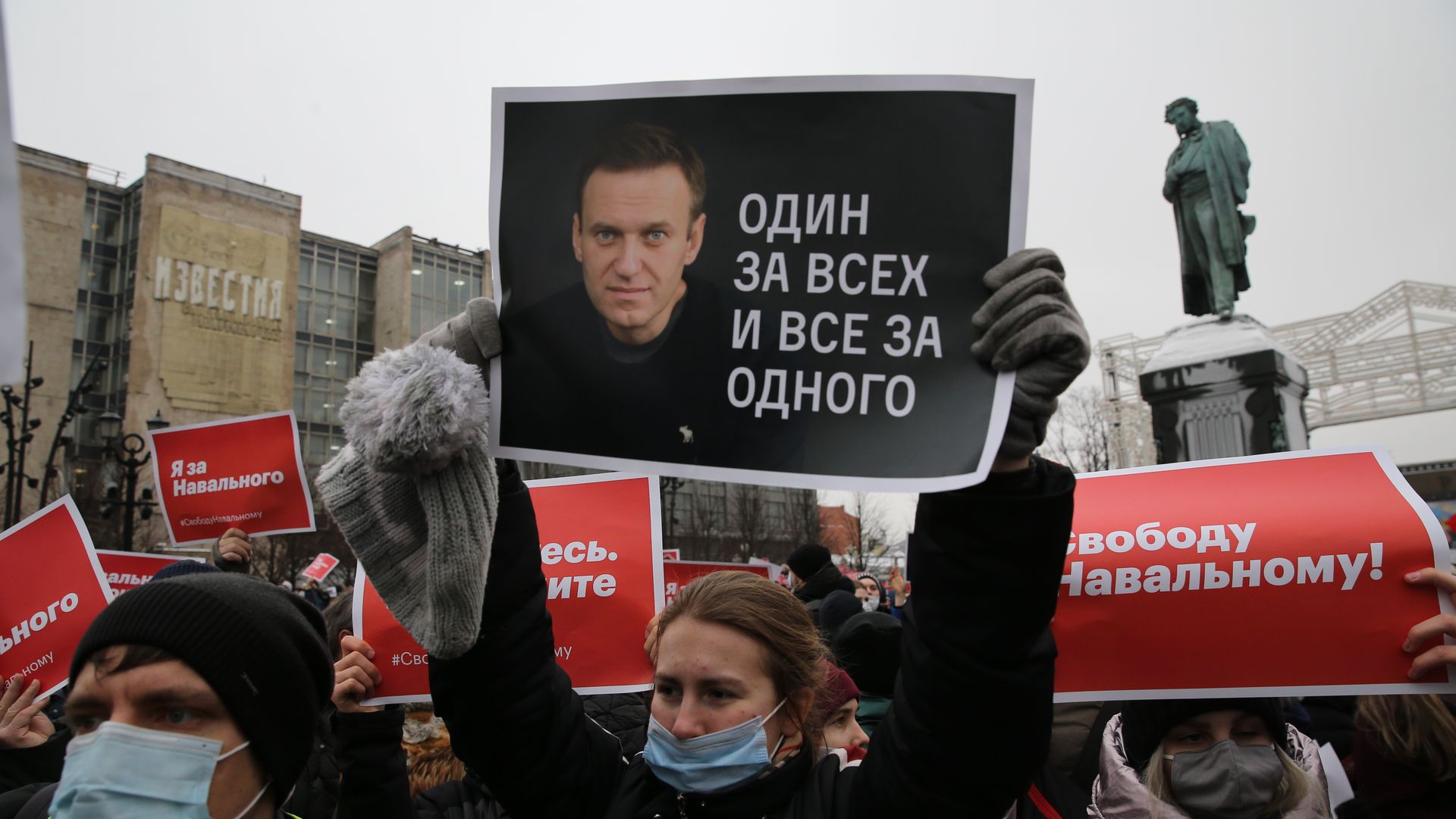 Russian opposition leader Alexei Navalny has been transferred to a hospital in another penal colony, one day after his doctor warned that the jailed Putin critic "could die at any moment," Russia's prison service said Monday.
Why it matters: News that Navalny's condition had severely deteriorated on the third week of a hunger strike prompted outrage from his supporters and international demands for Russia to provide him with immediate medical treatment.
"We have communicated to the Russian government that what happens to Mr. Navalny in their custody is their responsibility and they will be held accountable by the international community," White House national security Jake Sullivan said on CNN Sunday.
Navalny's supporters have called for large-scale protests on April 21, the same day that President Vladimir Putin is scheduled to deliver an annual state of the nation address to the national legislature.
What they're saying: Navalny's team tweeted from his account [translated], "News of "transfer of Navalny to the hospital" - for high-profile headlines. It is transferred simply to another colony (IK-3 of the strict regime), which has a hospital specializing in patients with tuberculosis. Alexei is in the colony. Doctors are still not allowed to visit him."
The big picture: Navalny, often described as "the man Putin fears most," was sentenced to 2.5 years in prison for violating his parole by receiving medical treatment in Germany, where he was recovering for months after an attempted poisoning.
U.S. intelligence has determined that Russian security services carried out the attempted assassination, an allegation that Putin has denied.
The 44-year-old Navalny went on a hunger strike on March 31 in protest of prison authorities allegedly denying him medical treatment for pain and numbness in his back and leg.
The state of play: Russia's prison service said Navalny would be transferred to a hospital for convicts 110 miles east of Moscow, according to AP. His condition was described as "satisfactory," and he has agreed to take vitamin supplements, according to authorities.
Go deeper