Biden administration to change immigration terms for "alien," "assimilation"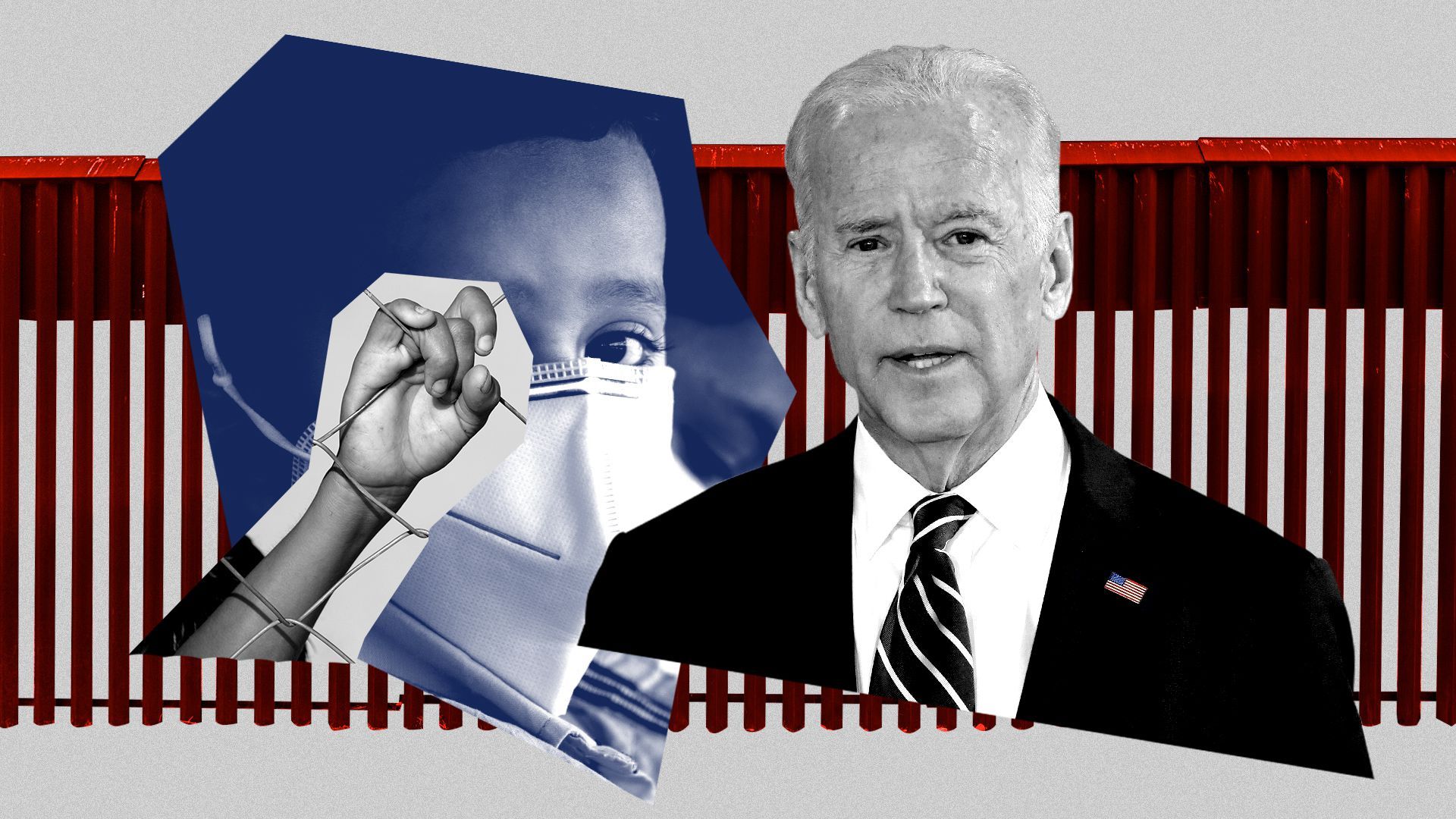 The Biden administration will prohibit U.S. immigration enforcement agencies from using using terms like "alien," "illegal alien" and "assimilation," the Washington Post reports.
The state of play: Memos expected to be sent by the heads of Immigration and Customs Enforcement (ICE) and Customs and Border Patrol (CBP) frame the new language recommendations as a way of humanizing U.S. immigration policy, after four years of the Trump administration's hardline approach.
Details:
"Aliens" will now be referred to as "Noncitizens or migrants."
"Illegal" will become "undocumented."
"Assimilation" will be switched to "integration."
Between the lines: Unions associated with CBP and ICE broadly endorsed Trump in the election, and the agencies have not shied away from using these terms over the years.
Immigration advocates have argued that terms like "alien" are dehumanizing and dated.
The Biden administration is already facing criticism for its handling of the surge of migrants at the border, with unaccompanied children arriving at staggering rates.
What they're saying, per the Post:
Acting CBP Commissioner Troy Miller: "As the nation's premier law enforcement agency, we set a tone and example for our country and partners across the world. We enforce our nation's laws while also maintaining the dignity of every individual with whom we interact. The words we use matter and will serve to further confer that dignity to those in our custody."
Acting ICE director Tae Johnson: "In response to the vision set by the Administration, ICE will ensure agency communications use the preferred terminology and inclusive language."
The other side: "By statute, 'alien' literally means a person not a U.S. citizen or national. That is not offensive, and neither is 'assimilation,'" Robert Law, a former Trump administration official now working at the restrictionist Center for Immigration Studies, told Axios' Stef Kight in February.
Go deeper