Ontario backtracks on pandemic police powers after criticism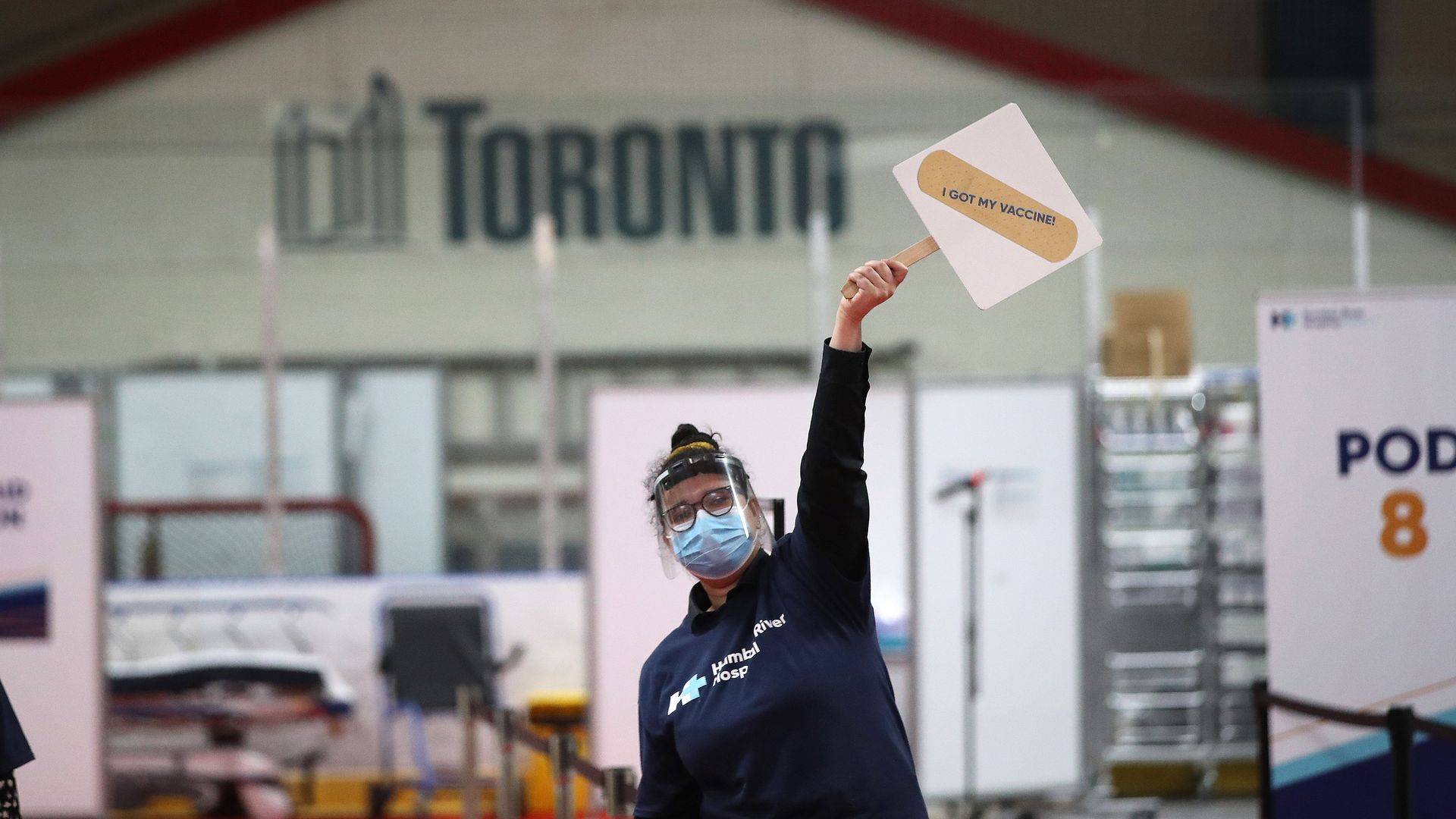 Ontario officials reversed new pandemic restrictions Saturday that bolstered police powers to enforce a stay-at-home order and banned playgrounds in Canada's most populous province, one day after Premier Doug Ford announced them to curb surging COVID-19 cases.
Why it matters: There was widespread criticism of the ban and a measure authorizing officers from 12:01 a.m. Saturday to require anyone not at home to provide them with "their home address and purpose for not being at their residence." Several police forces pushed back on the direction.
At least 12 police forces said they wouldn't carry out "random stops of people or cars," per AP.
Details: Solicitor General Sylvia Jones said later Saturday police would no longer have this power, but officers would be able to stop people they suspect of taking part in an "organized public event or social gathering," per CTV News.
Ford made clear in a in a tweet Saturday that a new rule limiting outdoor gatherings to those in the same household would stand.
But he added, "Ontario's enhanced restrictions were always intended to stop large gatherings where spread can happen.
"Our regulations will be amended to allow playgrounds but gatherings outside will still be enforced."
— Ford
What they're saying: The Police Association of Ontario commended the regional government in a statement for amending the "enforcement measures to remove the ability for police & other provincial officers to randomly stop individuals who may be in breach of the stay-at-home order."
Canadian Civil Liberties Association executive director Michael Bryant said in a statement the revised order "rationalizes and narrows" earlier measure, which he called "unconstitutional.
"The new standard is also tied to a public health objective, and avoids arbitrary detention," he added.
For the record: Ontario entered a four-week lockdown on April 4.
By the numbers: The province reported 4,362 new coronavirus cases Saturday — a day after confirming 4,812 infections, which broke the province's daily record set the previous day of 4,736 cases, CTV News notes.
There were 2,065 COVID-19 patients hospitalized Saturday, the most the province has ever reported, including a record 726 in intensive care.
Go deeper