Pompeo, wife misused State Dept. resources, federal watchdog finds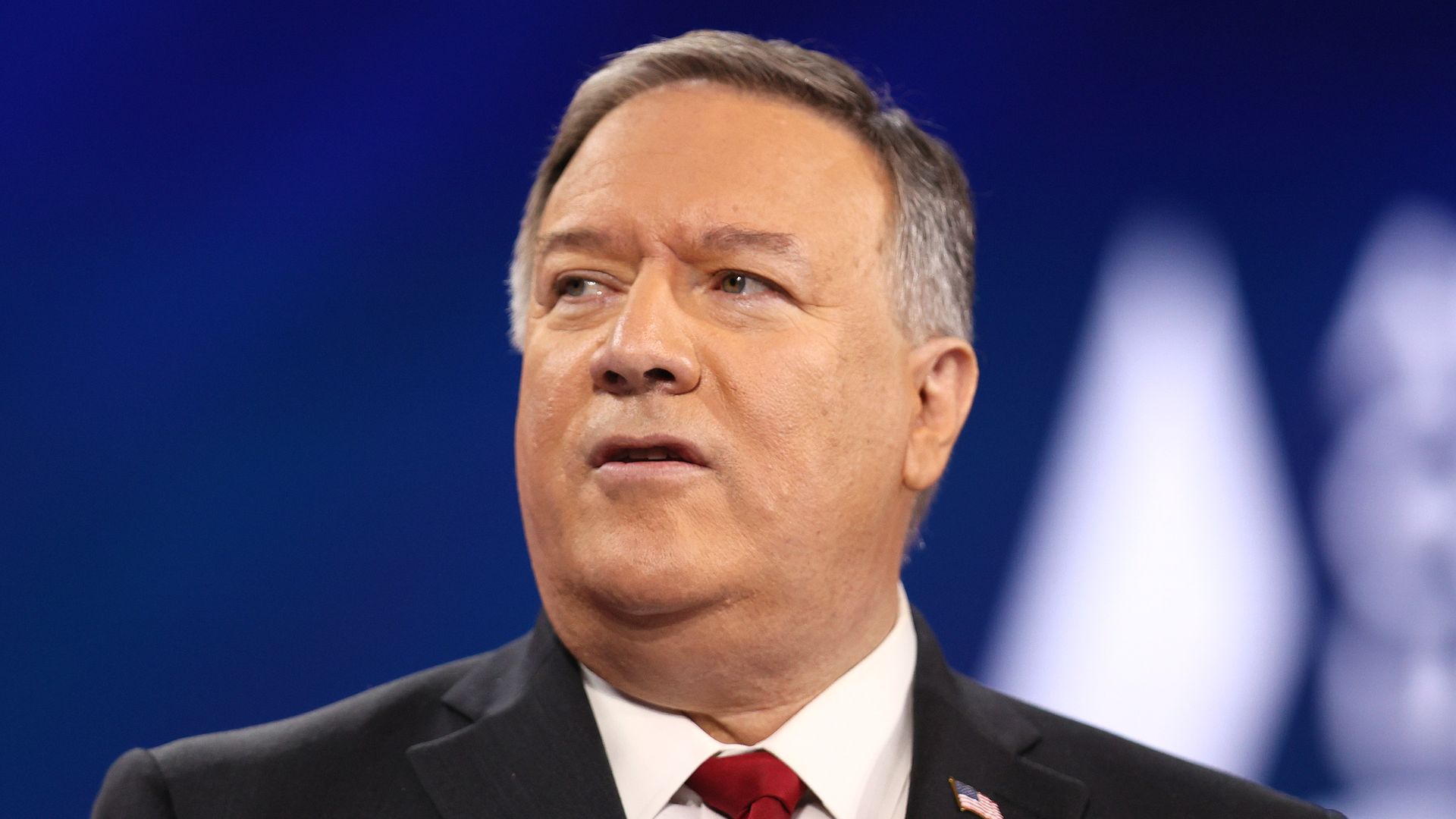 The State Department's independent watchdog found that former Secretary of State Mike Pompeo violated federal ethics rules when he and his wife asked department employees to perform personal tasks on more than 100 occasions, including picking up their dog and making private dinner reservations.
Why it matters: The report comes as Pompeo pours money into a new political group amid speculation about a possible 2024 presidential run.
What they're saying: "OIG found evidence of over 100 requests to Department employees that are inconsistent with the Standards of Ethical Conduct for Employees of the Executive Branch or raised questions about the proper use of Department resources," the State Department's inspector general found as first reported by Politico.
"These requests from the Pompeos, which fell into three broad categories —requests to pick up personal items, planning of events unrelated to the Department's mission, and miscellaneous personal requests — had no apparent connection to the official business of the Department."
Examples included taking care of their dog, helping write a letter of recommendation for a medical school application, booking salon appointments and making private dinner reservations, per the report.
Pompeo's attorney denied the allegations against his client and called the report "false."
"The poor quality of the report bespeaks not merely unprofessionalism in its drafting but also bias, which we are concerned may be politically motivated," Pompeo's lawyer, William Burck, said in a response appended to the report.
What's next: The report did not call for any disciplinary action against Pompeo because he is no longer in office, but did recommend steps the State Department should take to "mitigate the risk of future senior leaders committing similar violations."
Go deeper