Dems race to address, preempt stimulus fraud claims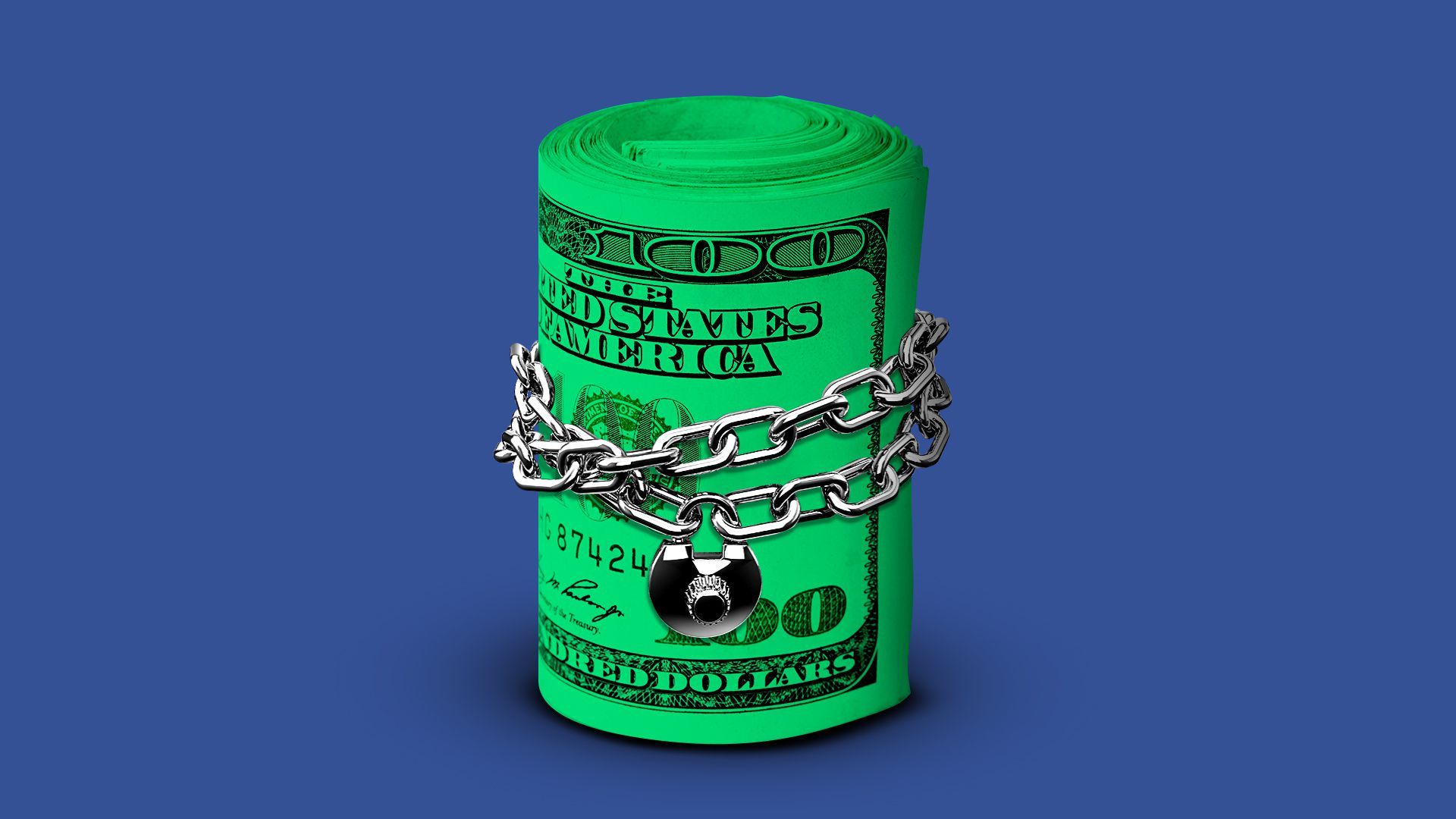 Biden officials are working to root out the systematic fraud in unemployment and Paycheck Protection Program claims that plagued the Trump administration's efforts to boost the economy with coronavirus relief money, Gene Sperling told House committee chairmen privately this week.
Why it matters: President Biden just signed another $1.9 trillion of aid into law, with Sperling tapped to oversee its implementation. And the administration is asking Congress to approve another $2.2 trillion for the first phase of an infrastructure package.
Organized efforts to steal the COVID-19 money — or partisan efforts to spin tales of waste — could not only hurt the infrastructure plan but Democrats at the polls in 2022.
Congressional Democrats also expect Republicans to repeat the claims of "waste, fraud and abuse" they used against President Obama's 2009 stimulus package.
What we're hearing: Crime syndicates have used data readily available online, as well as information from identity theft, to claim or intercept billions in pandemic unemployment benefits during the past year.
With more money headed out the door — including six monthly checks of $250 per child ages 6-17, and $300 for each under 6 starting in July — even more theft is possible.
Several of the chairmen on the call — which is held at 8:15 a.m. each Wednesday by House Majority Leader Steny Hoyer — said Sperling welcomed their oversight and wanted their help in preventing fraud, Axios was told.
Sperling is a veteran Democratic economic aide.
The big picture: Democrats know they risk political scandal if stories of graft dominate the coverage of Biden's signature legislative package.
Sperling explained the White House's commitment to transparency, both before House committees and various agency inspectors general.
The Justice Department also has been aggressive in pursuing pandemic fraud cases.
Rep. John Yarmuth, the Kentucky Democrat who heads the House Budget Committee, said he was a victim himself of COVID-19 relief fraud.
He said Sperling was "very focused" on mitigating abuse during the next round of funding.
"He basically said that, 'It's on me,'" Yarmouth told Axios.
Sperling explained about 40 separate agencies will have some responsibility for implementing the American Rescue Plan.
Go deeper