Winning the war on COVID is good for insurers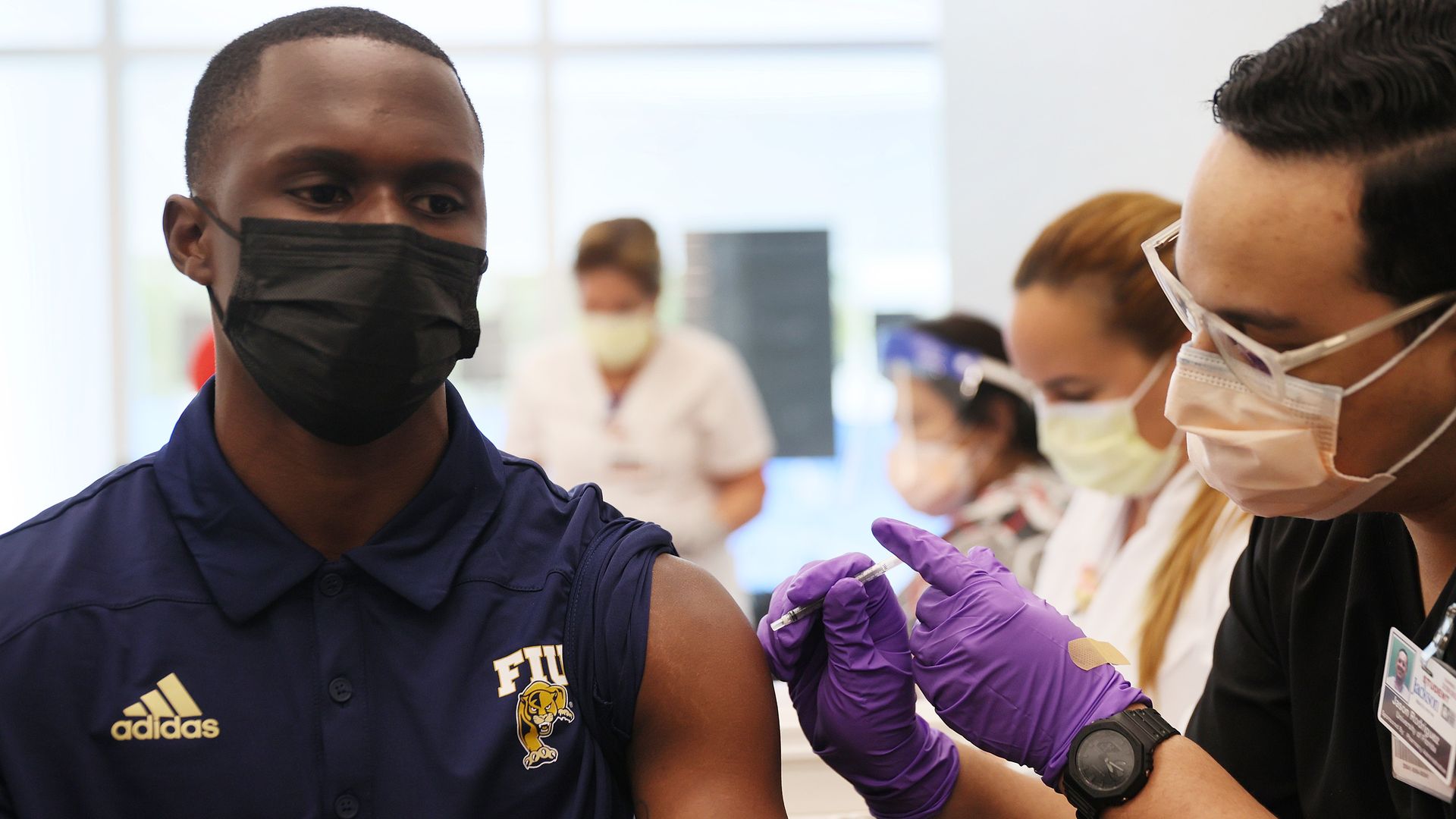 A Wall Street Journal piece on UnitedHealth's quarterly results shows a first-quarter profit that was better than expected.
Driving the news: That profit was driven in part by the fact that its COVID costs declined — and the company now expects to do better for the rest of the year too, the Journal reports.
Between the lines: It's a sign that the fight against the pandemic could lessen at least some cost pressures on health insurers, as long as Americans keep getting vaccinated and can avoid another huge spike in cases and hospitalizations.
But the progress against the pandemic may not lower insurers' costs across the board.
John Rex, UnitedHealth's chief financial officer, said the company's medical costs probably will increase later in the year — because people will start getting all of those medical treatments they had put off during the pandemic.
Go deeper: The cost of the pandemic is catching up to health insurers
Go deeper