Anti-Trump lawmakers' private security expenses ballooned after Jan. 6 riot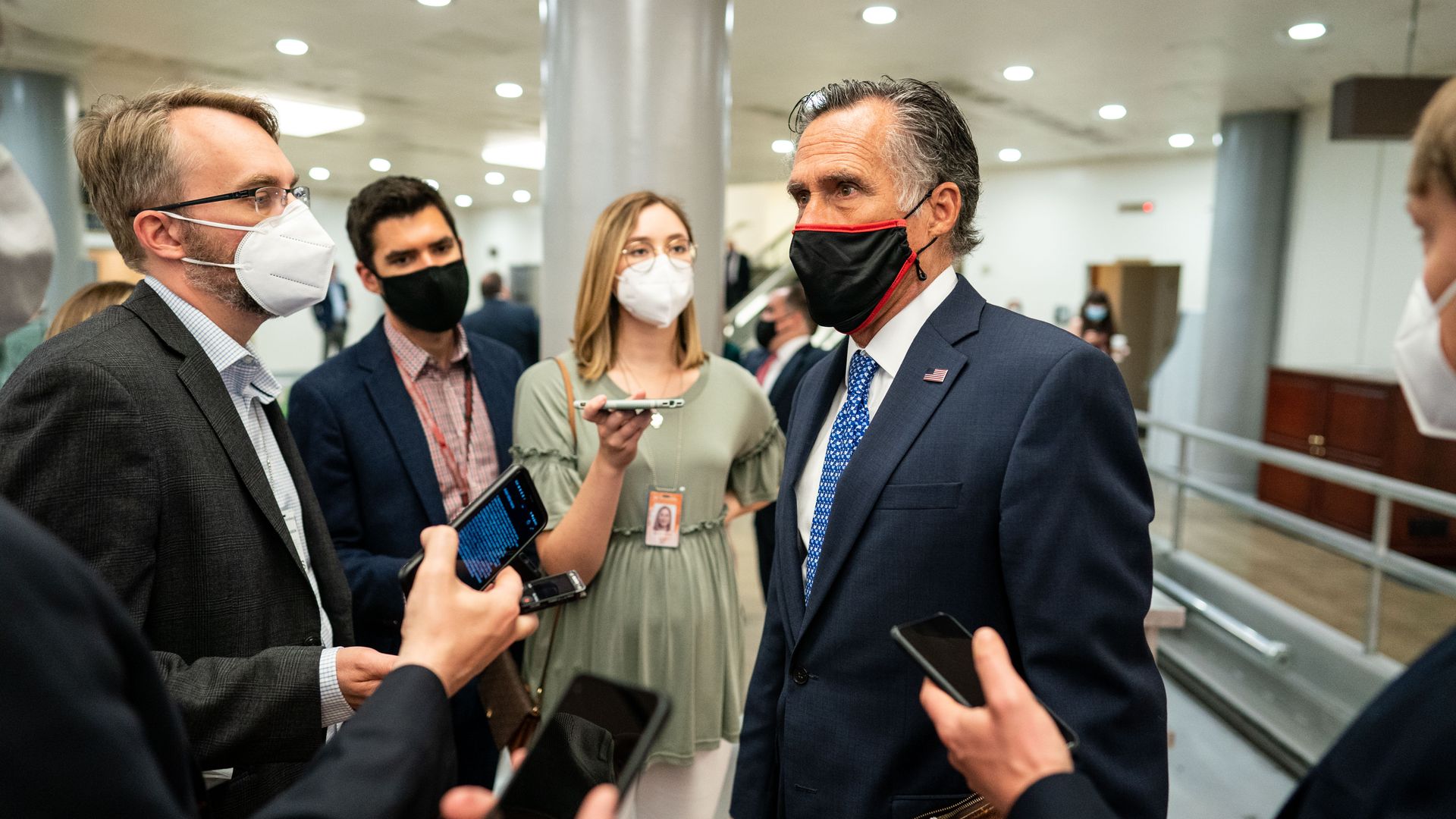 Members of Congress are spending tens of thousands of dollars on personal security for them and their families in the wake of the Jan. 6 riot, according to an analysis of first-quarter Federal Election Commission reports by Punchbowl News.
Between the lines: Private security expenditures were especially common among anti-Trump Republicans and high-profile Democrats who earlier this year voted to impeach and convict the former president for inciting the deadly Jan. 6 Capitol riot, signaling they fear for the safety of themselves and their families.
By the numbers:
Sen. Pat Toomey (R-Pa.): Nearly $70,000
Sen. Mitt Romney (R-Utah): $43,633
Rep. Liz Cheney (R-Wyo.): $50,400
Rep. John Katko (R-N.Y.): $19,874
Rep. Eric Swalwell (D-Calif.): $44,400
Rep. Anthony Gonzalez (R-Ohio): $1,540
Rep. Alexandria Ocasio-Cortez (D-N.Y.): More than $45,000
The big picture: Lawmakers in the past have spent money for additional security, but security expenditures dramatically increased throughout the Trump administration, according to Punchbowl.
House Speaker Nancy Pelosi (D-Calif.) announced in February new security measures for congressional members traveling to and from Washington, including stationing additional police at airports in the D.C. area.
Pelosi is also preparing a $2 billion supplemental spending bill that would grow the ranks of the Capitol Police force and provide some lawmakers additional security in their districts, according to Punchbowl.
Go deeper