Top official says asking China to do more on climate is "not very realistic"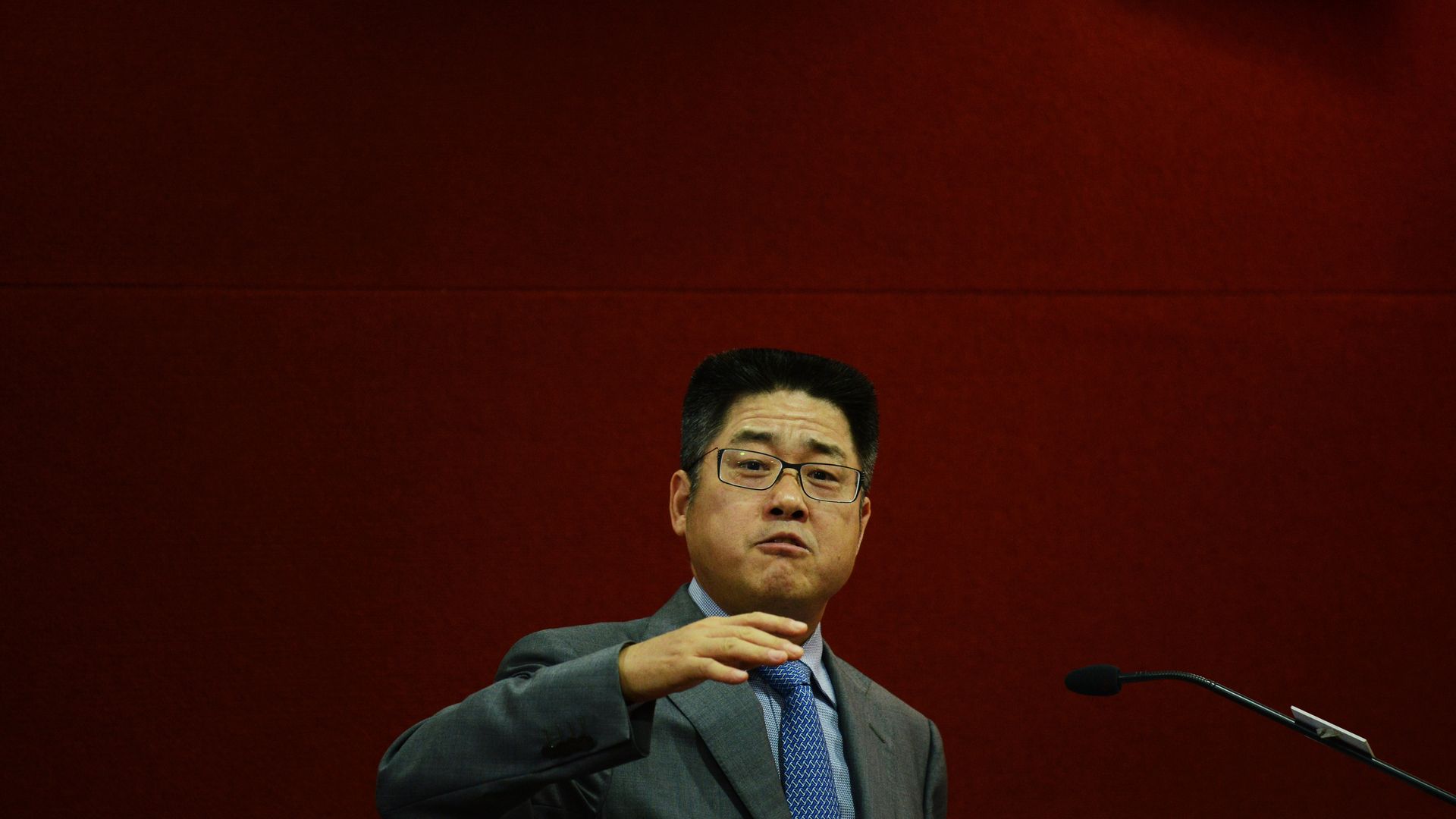 China's Vice Minister of Foreign Affairs Le Yucheng told AP on Friday that China is unlikely to pursue climate proposals beyond its current arsenal, calling it "not very realistic" for a country of 1.4 billion people.
Why it matters: Despite heightened geopolitical tensions, the Biden administration has emphasized the need to partner with China on climate change. Le's comments come as Biden's climate envoy John Kerry is discussing the issue in meetings with Chinese officials in Shanghai.
What they're saying: "Some countries are asking China to do more on climate change. I am afraid this is not very realistic," Le told AP.
But China plans to send a "positive message" at President Biden's virtual climate change summit on April 22–23, Le added. He did not say whether Chinese President Xi Jinping plans to attend, but said, "the Chinese side is actively studying the matter."
Le said that U.S. policy on China is "too negative" and needs to prioritize collaboration over competition. It can't be one "side drawing up a laundry list or demands to the other side," he said.
The big picture: China is currently the world's biggest emitter of planet-warming carbon dioxide, with the U.S. in the No. 2 spot — though the U.S. leads in historical emissions.
China aims to peak its emissions by 2030 and reach carbon neutrality by 2060, but the U.S. and other nations are pushing for them to set more stringent near-term targets.
These latest comments illustrate how much U.S. credibility on this issue was eroded when former President Trump withdrew from the Paris climate agreement, which the U.S. negotiated with the help of China.
What to watch: At next week's summit, the U.S. is expected to announce more ambitious targets for reducing carbon emissions and pledge aid for less wealthy nations' climate efforts, AP reports.
Go deeper