Biden orders flags to be flown at half-staff for 5th time in 8 weeks
President Biden ordered flags to be lowered to half-staff for the fifth time in eight weeks on Friday, after a mass shooting overnight at a FedEx facility in Indianapolis left eight dead.
Why it matters: Biden's first months in office have been plagued by mass shootings. The president signed executive actions on gun access in the wake of shootings in Atlanta and Boulder, and he's been pushing for Congress to pass gun reform with no success.
What they're saying: "Gun violence is an epidemic in America. But we should not accept it. We must act. ... Too many Americans are dying every single day from gun violence. It stains our character and pierces the very soul of our nation," Biden said in a statement.
The president reiterated his calls for Congress to "hear the call of the American people — including the vast majority of gun owners — to enact commonsense gun violence prevention legislation, like universal background checks and a ban of weapons of war and high-capacity magazines."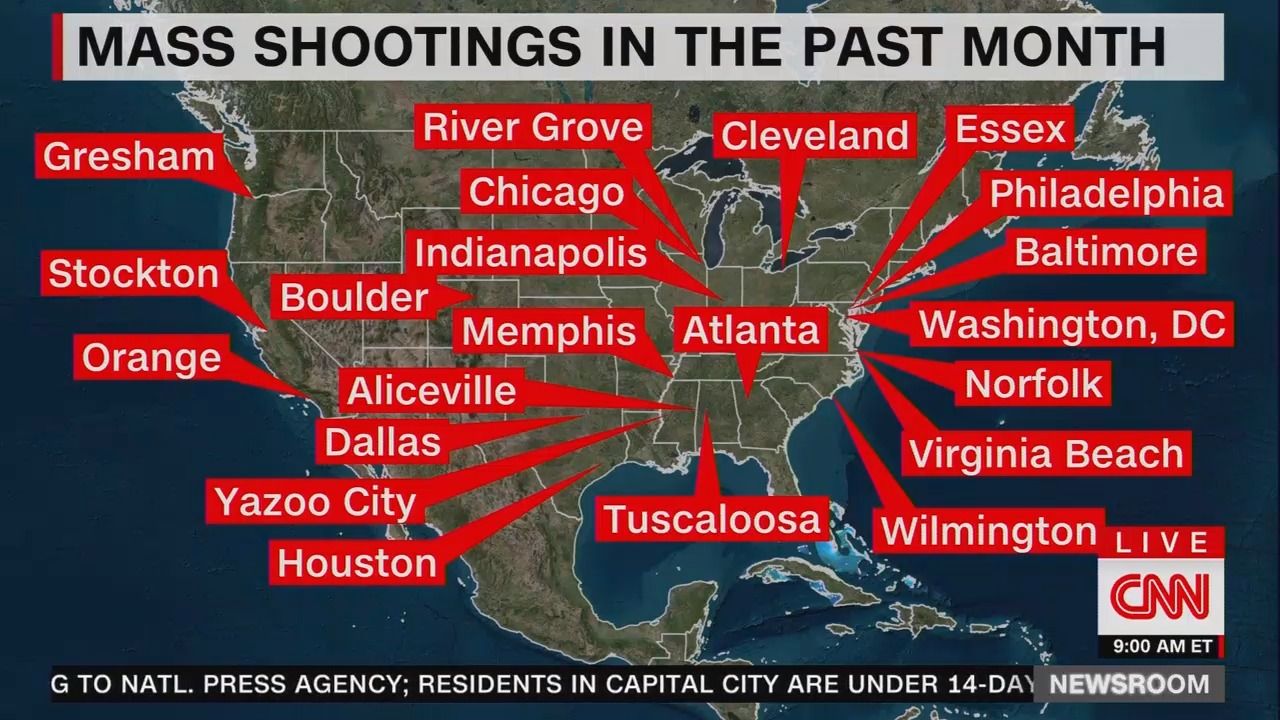 State of play: The Indianapolis shooter is said to have taken his own life at the scene, and his motivations are still unknown, according to the FBI.
An additional four people are reported to have been hospitalized and two were treated at the scene.
FedEx CEO Frederick Smith said in a statement Friday: "Our priority right now is in responding to the situation on the ground and helping our team members and law enforcement."
Go deeper