Tech dominates highest paying pandemic internships list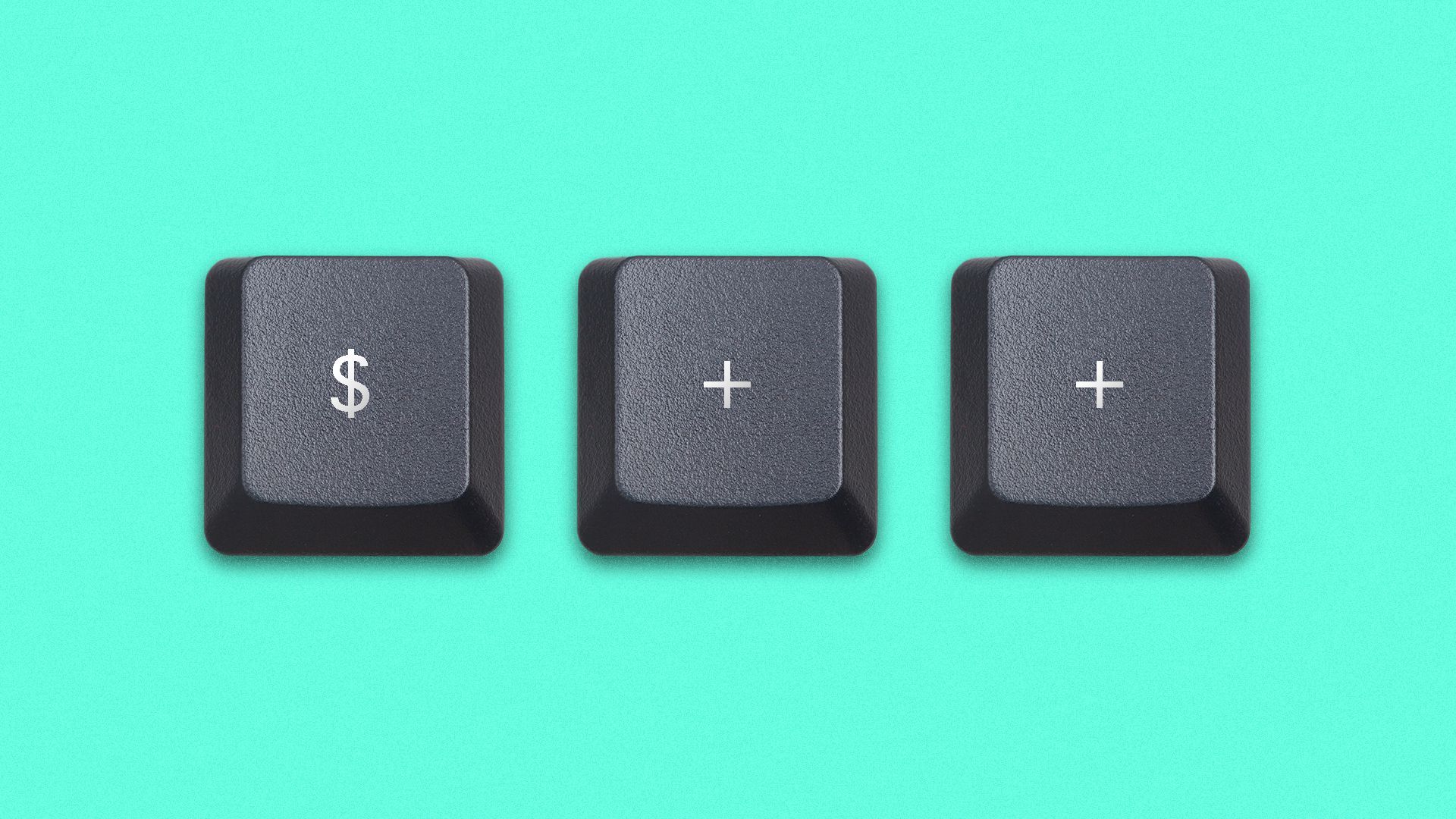 In the past year as the pandemic raged on, some of the world's most valuable companies continued to grow and compensate their workers well above national medians — interns included.
Driving the news: Workplace review platform Glassdoor published its 2021 report today on the 25 highest paying U.S. internships.
Tech companies once again dominated the list, taking up 16 spots.
Banks made the list six times, and energy companies show up twice.
Why it matters: Internships offer companies a wide recruiting pool to fill full-time hiring pipelines — and in tech, the need for fresh talent is so acute that companies often have to outspend one another to be competitive.
Topping Glassdoor's list this year in median monthly pay:
Nvidia, $8,811 ($105,732 yearly)
Facebook, $8,023
LinkedIn, $8,009
Amazon, $7,954
Salesforce, $7,710
Rounding out the top 10 are Capital One, Microsoft, Uber, Google and ExxonMobil.
For context: Top internship pay growth is outpacing the growth of national median income and earnings by a significant margin.
Median household incomes in the U.S. grew 6.8% to $68,703 in 2019, while median earnings for workers 15 and older grew 1.4% to $41,537.
The top median monthly pay for interns grew 10% from 2019. (Glassdoor publishes this list every other year, and Facebook topped the previous list at $8,000.)
Worth noting: Nvidia ranked second on Glassdoor's top-paying companies in 2019.
Tesla shows up on this year's highest-paying internship list at 24 with a median monthly pay of $5,348 and is flagged as going through a hiring surge right now.
The spread between the top spot on this year's list versus the 25th spot, occupied by Cisco Systems, is $3,463 or $41,552 on a yearly basis.
Many Big Tech internships went virtual last year amid the pandemic shutdowns.
Yes, but: While these numbers may be enviable, some 40% of internships at for-profit companies are unpaid because many employers still view summer internships as a "rite of passage."
Go deeper