U.S. raises death threats against Fadi Elsalameen with Palestinian Authority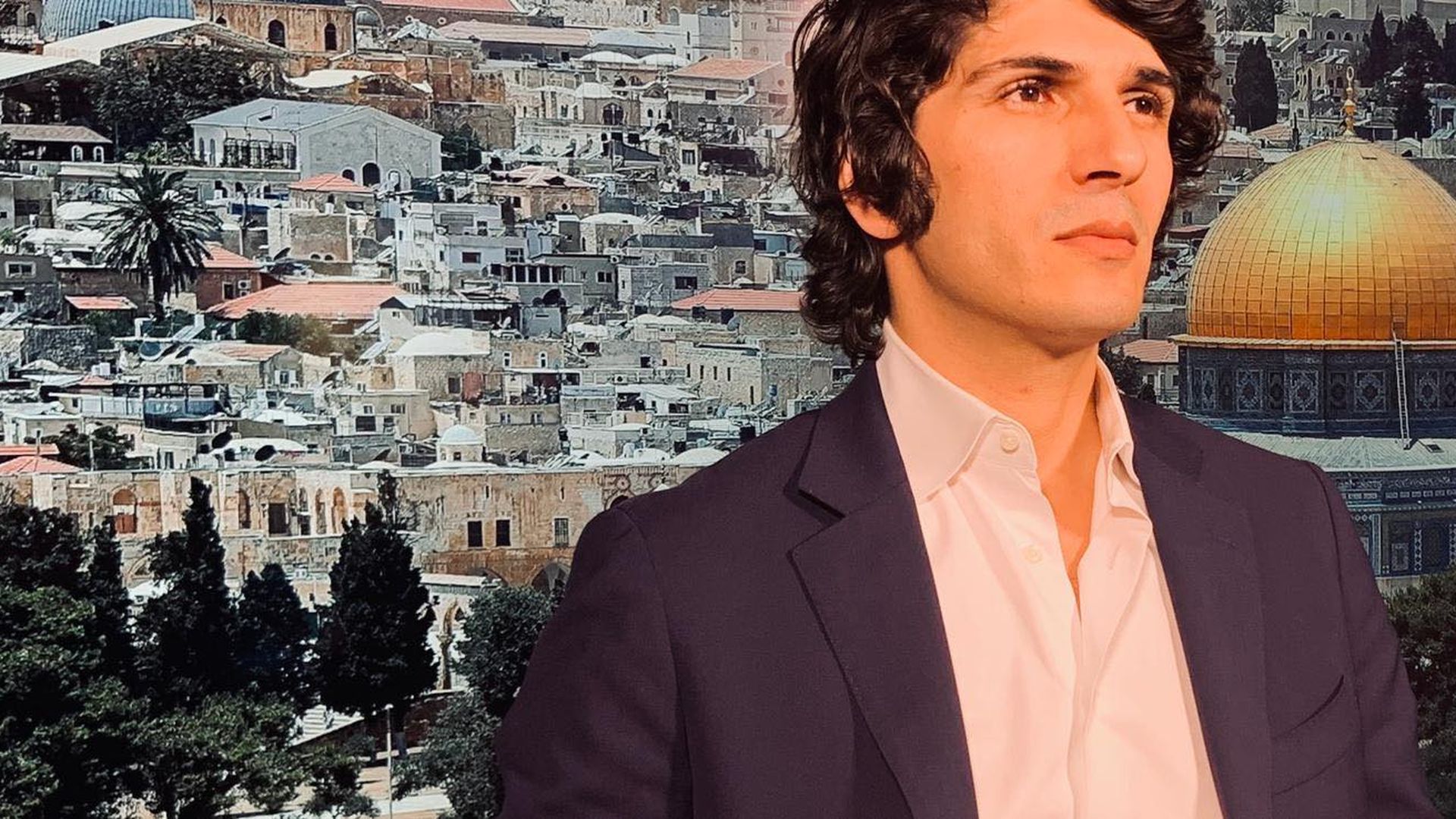 The U.S. has raised concerns with the Palestinian Authority over death threats made against a prominent Palestinian American critic of President Mahmoud Abbas, two sources familiar with the issue tell me.
Why it matters: Fadi Elsalameen, an activist who writes to an audience of more than a million followers on Facebook and other social media platforms, has become a major irritant to Abbas and other senior Palestinian officials due to his criticism of corruption in the Palestinian Authority.
Abbas, who is in the 16th year of his four-year term, faces growing rifts within his Fatah party ahead of parliamentary elections on May 22.
"My life is in danger and the Palestinian Authority's refusal to condemn a death threat against a U.S. citizen is a green light to use violence against me."
— Fadi Elsalameen, to Axios
How it happened: Elsalameen, also a non-resident fellow at Johns Hopkins School of Advanced International Studies, traveled to the West Bank in March to visit his family in Hebron.
After he arrived, the al-Aqsa Martyrs Brigade, an armed group affiliated with Fatah, issued a statement threatening to shoot him.
State Department officials including deputy assistant secretary for Israeli-Palestinian affairs Hady Amr subsequently raised the threats with Palestinian officials and stressed that the U.S. was concerned by the situation.
Lawmakers including Sen. Bernie Sanders, Rep. Lee Zeldin and Rep. Ilhan Omar also asked the State Department for clarifications about the threats against Elsalameen, a source familiar with the issue tells me.
What they're saying: Elsalameen said that even after the State Department registered a complaint, the Palestinian Authority refused to condemn the death threat or call it off.
A senior U.S. official said the State Department was aware of the situation but wouldn't comment on the specifics. "The welfare and safety of U.S. citizens abroad is the State Department's highest priority," the official said.
Go deeper