Exclusive: $1 million ad buy defends Georgia law to business critics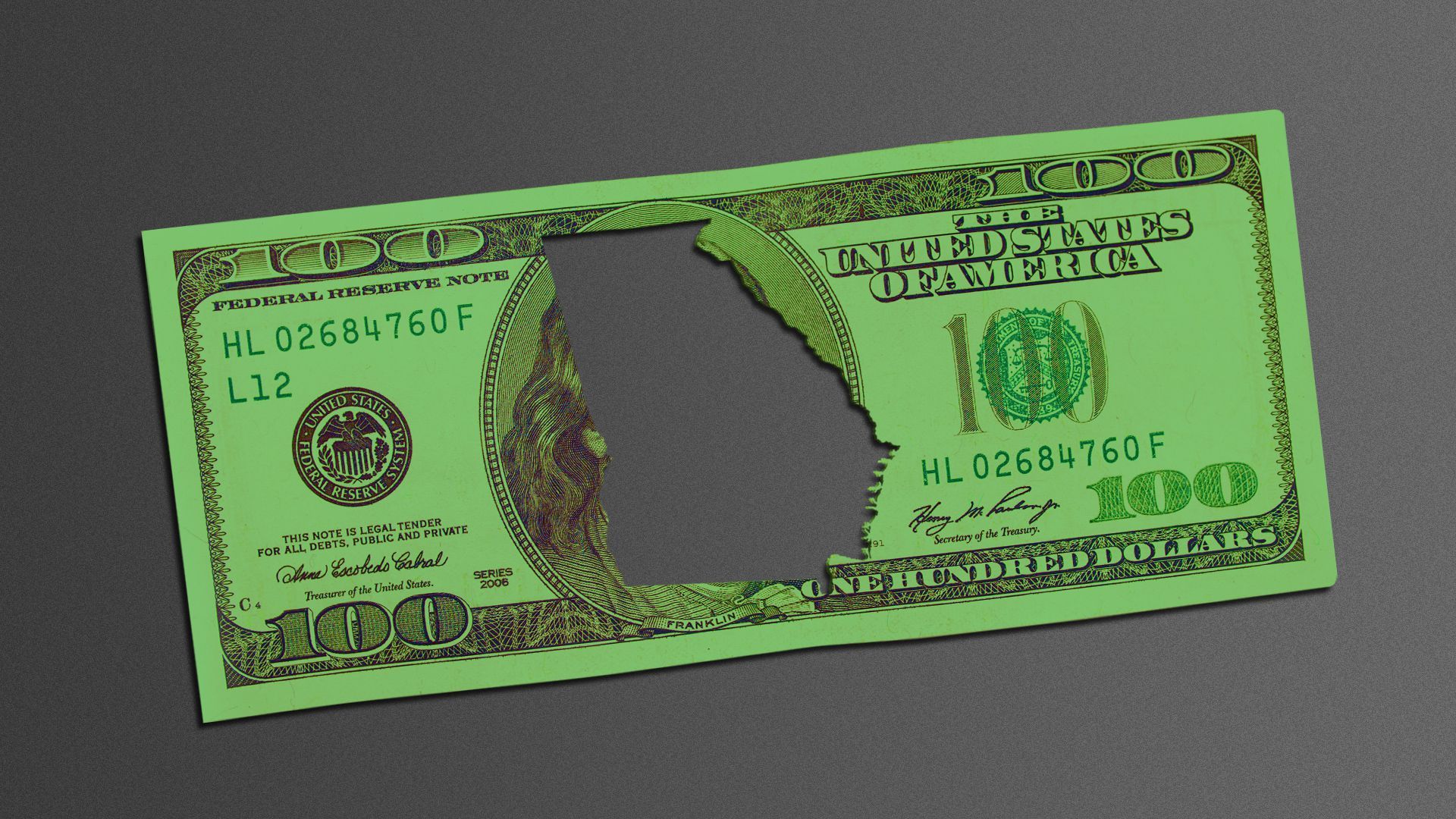 A leading conservative group is targeting the business community with a seven-figure ad buy on CNBC and local TV defending Georgia's new voting law from its corporate critics, Axios has learned.
Why it matters: By focusing on the C-suite through a network it watches, Heritage Action for America is offering a rejoinder to some companies — even Major League Baseball — after they waded so prominently into politics.
What they are saying: "President Biden is lying about Georgia's new election reform," says a 60-second ad, which is part of a roughly $1 million buy on digital, cable and local television in Georgia. "This new ethics law doubles early voting on weekends."
Jessica Anderson, executive director for Heritage Action, told Axios: "After weeks of media spin and corporate posturing around Georgia's new voting law, we thought it was time someone told the truth."
"The truth is that the new law makes it easier to vote and harder to cheat —Heritage Action is standing behind Governor (Brian) Kemp, state legislators and the Georgians who made this happen."
The backstory: Critics of the law say its measures are intended to target heavily Democratic jurisdictions and will hurt Black and Latino voters the most.
Georgia-based Delta Air Lines and other major businesses and civic groups have condemned the voting changes made in Georgia and other states following Biden's victory against former President Trump in November.
Major League Baseball responded by moving this year's All-Star Game from Atlanta to Denver.
The reactions prompted criticism and warnings from Senate Minority Leader Mitch McConnell and other Republicans.
Go deeper