CIA director: Afghanistan withdrawal poses "significant risk" of terrorist resurgence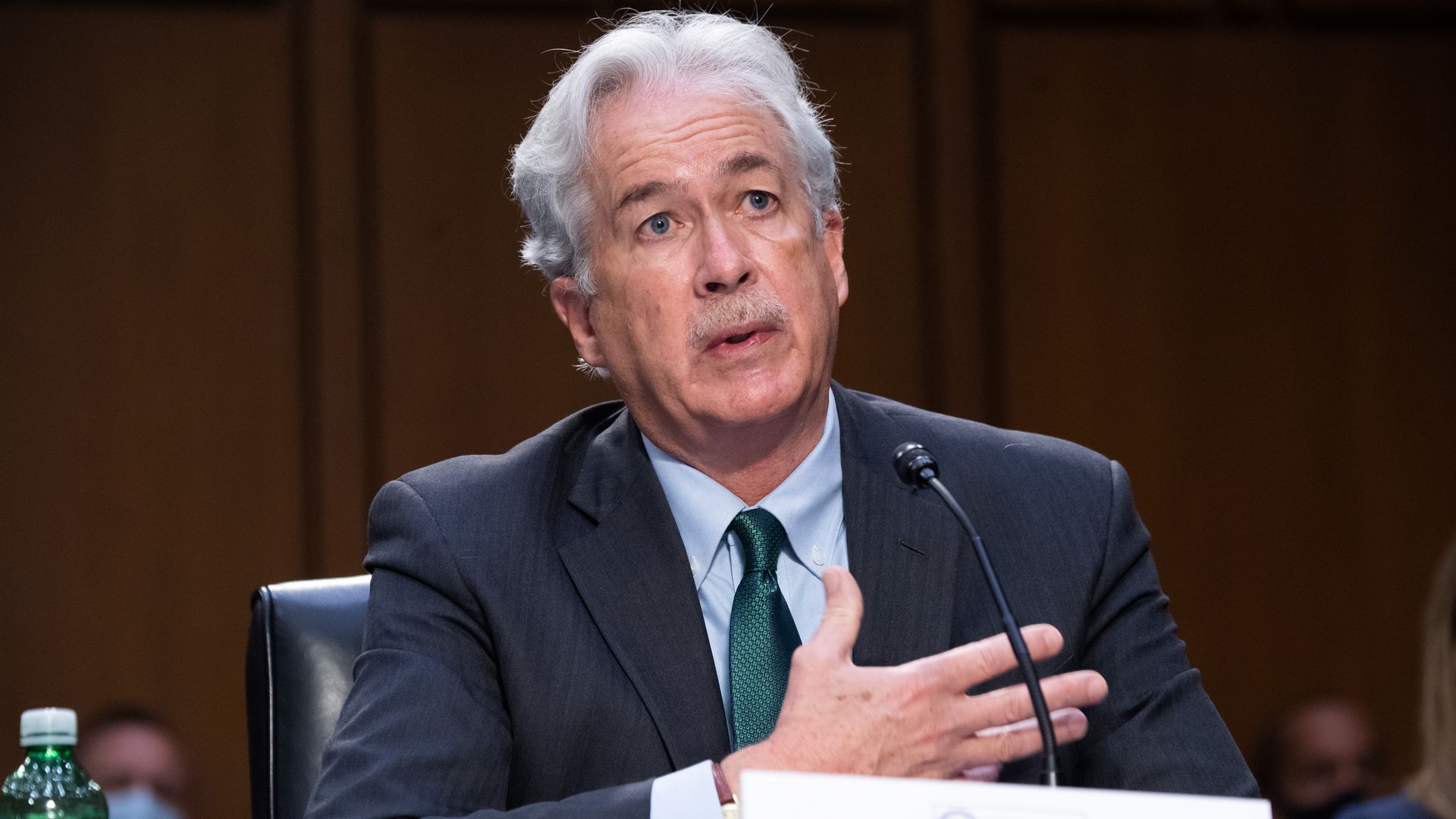 CIA director William Burns acknowledged Wednesday that there is a "significant risk" that the withdrawal of U.S. and coalition forces from Afghanistan could allow al-Qaeda and ISIS to rebuild, but stressed that these groups currently do not have the capacity to attack the U.S. homeland.
Why it matters: President Biden is set to formally announce on Wednesday that the U.S. will withdraw all forces from Afghanistan by Sept. 11, potentially bringing America's longest war to a close after 20 years.
Driving the news: "We cannot continue the cycle of extending or expanding our military presence in Afghanistan hoping to create the ideal conditions for our withdrawal, expecting a different result," Biden will say as he sets out a plan for withdrawal that will ultimately not be conditions-based.
The decision to withdraw from Afghanistan, ending a war has that killed 2,200+ American troops, wounded 20,000 and cost the U.S. as much as $1 trillion, has prompted a wide range of reactions from Democrats and Republicans.
Some, like Senate Minority Leader Mitch McConnell (R-Ky.) and Sen. Jeanne Shaheen (D-N.H.), warned that the withdrawal undermines the U.S. commitment to the Afghan people and could destabilize the country.
Progressives and some Trump-aligned populists have applauded Biden for seeking to end a so-called "forever war."
What they're saying: "We have to be clear-eyed about the reality, looking at the potential terrorism challenge, that both al-Qaeda and ISIS in Afghanistan remain intent on recovering the ability to attack U.S. targets, whether it's in the region, in the West, or ultimately in the homeland," Burns testified at a Senate Intelligence Committee hearing on global threats.
"When the time comes for the U.S. military to withdraw, the U.S. government's ability to collect and act on threats will diminish. That's simply a fact," the longtime diplomat continued.
"It is also a fact, however, that after withdrawal, when that time comes, the CIA and all of our partners in the U.S. government will retain a suite of capabilities — some of them remaining in place and some of them that we'll generate — that can help us to anticipate and contest any rebuilding effort."
Go deeper: Taliban to boycott peace talks until U.S. leaves Afghanistan
Go deeper