Taiwan reports a record 25 China warplanes entering its airspace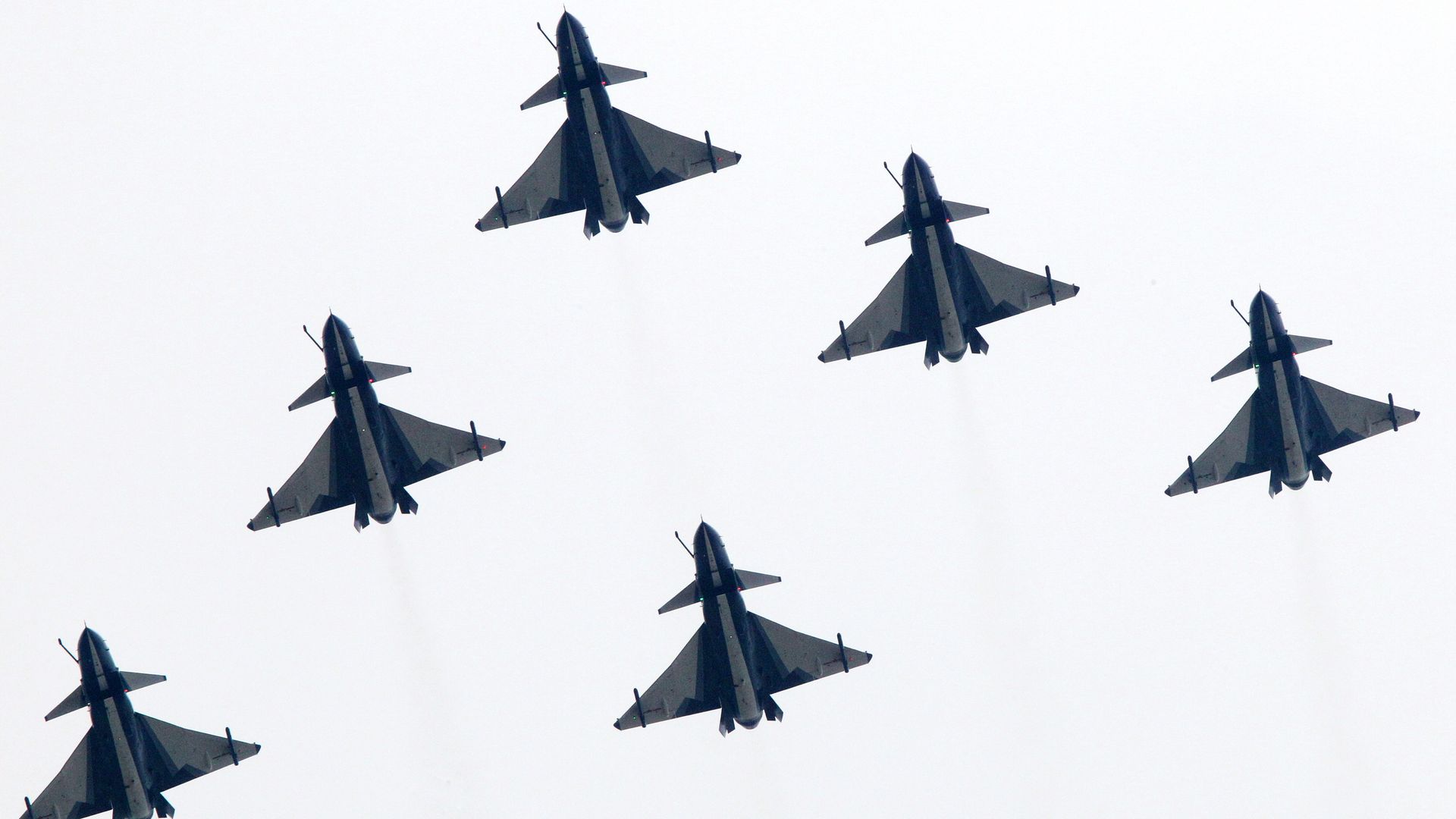 China's government has sent 25 military jets into Taiwan airspace, the self-governed island's Ministry of National Defense said.
Why it matters: Monday's deployment of 14 J-16 and four J-10 fighters, four H-6K bombers, two Y-8 anti-sub warfare aircraft and one KJ-500 aircraft marks the biggest breach of Taiwan's air defense identification zone on record, according to the island's defense ministry.
The status of the democratic island of Taiwan, which the Chinese government claims is a breakaway province, is one of the most sensitive political issues between Washington and Beijing.
Details: Taiwan's defense ministry said it deployed combat aircraft to warn the jets, and used missile systems to monitor the warplanes.
For the record: The White House has called the "concerning increase" in Chinese military activity in the Taiwan Strait "potentially destabilizing."
The State Department issued guidelines Friday "to encourage U.S. government engagement with Taiwan that reflects our deepening unofficial relationship."
China's ruling Communist Party did not immediately comment on the Taiwan military report.
Go deeper