5 things to watch in each party's Q1 fundraising reports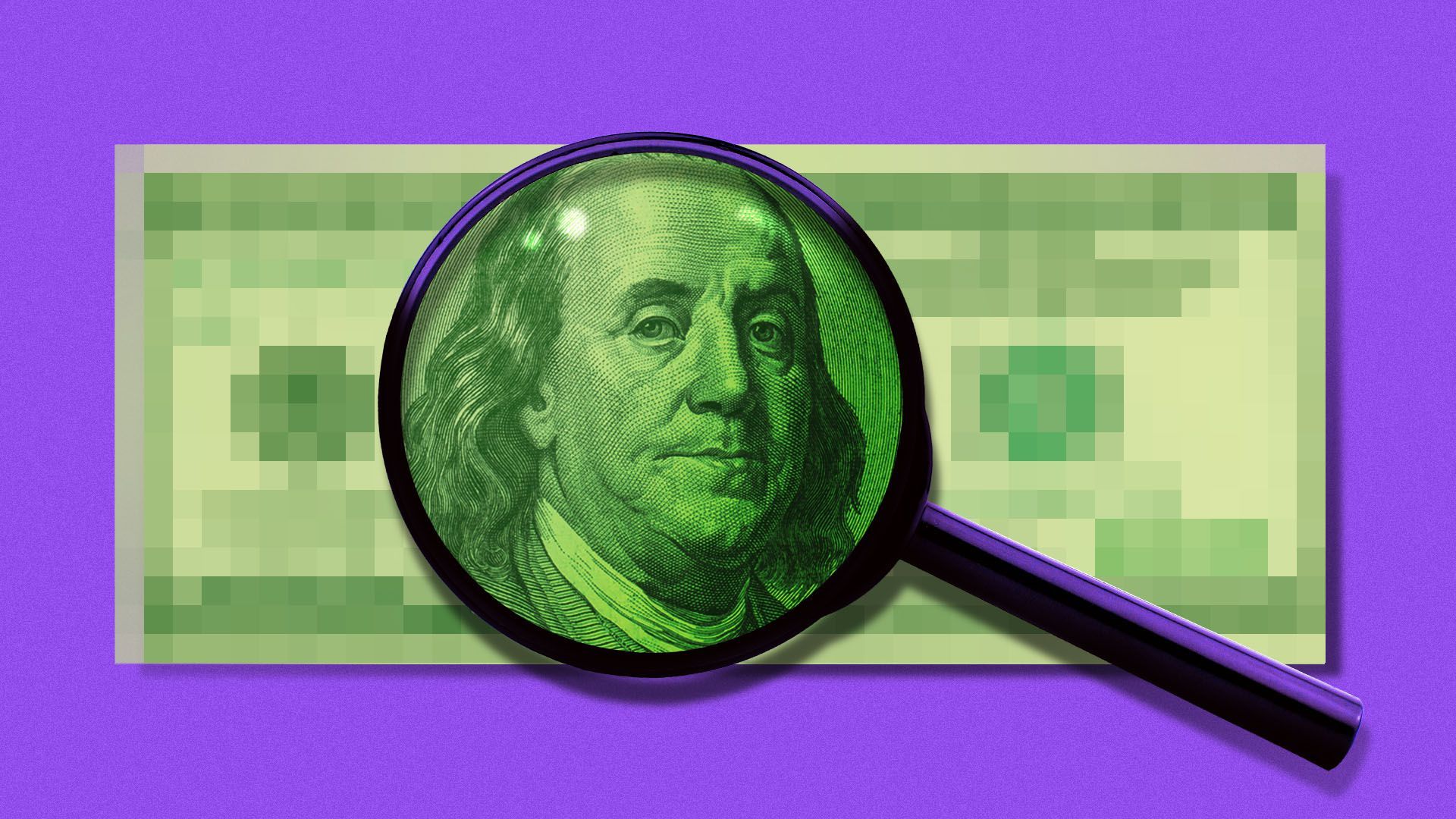 Democrats and Republicans will be looking far beyond the bottom-line numbers as they examine first-quarter campaign fundraising reports due Wednesday.
Between the lines: We spoke with aides to House and Senate leadership, allies of former President Trump and top Democrats about their focus. They'll be looking for any proof Republicans were hurt by the Jan. 6 Capitol siege and whether Democrats are headed for midterm trouble.
For Republicans
1. Where are people in Trumpworld giving money?
2. How are the 10 House Republicans and seven GOP senators who voted to impeach Trump faring?
Liz Cheney of Wyoming has already drawn a primary challenger and faces an uphill climb in 2022.
3. Do Trump endorsements translate to hard cash?
4. Which House GOP freshmen raised a lot of money?
Many of them have big plans to become future stars within the party. Those who have already raised a good chunk of money will be a good indicator of potential staying power.
5. Are targets of corporate PAC boycotts making up for shortfalls with small-dollar donations?
Political directors to top Republicans are already beginning to push the narrative that corporate PACs abandoning the party is going to come back to haunt the businesses, not members.
For Democrats
1. How is Jared Golden of Maine faring?
2. Is Big Tech stepping up its donations to Democrats in light of increasing GOP hostility?
3. How did moderate Democrats' numbers do vs. progressives?
Biden's infrastructure proposal looks as if it will include substantial tax hikes that could widen rifts between Democrats' moderate and progressive factions.
4. What do the tea leaves show for Senate Majority Leader Chuck Schumer?
Schumer faces several potential Senate challengers in 2022, including Rep. Alexandria Ocasio-Cortez (D-N.Y.).
5. Who's giving to the earmarkers?
Some House committee chairs are spearheading the return of earmarks under euphemistic labels such as "community-project funding" and "member-designated projects."
Any support their committee members receive from potential recipients will be telling.
Go deeper