Reopening stocks digest Johnson & Johnson vaccine pause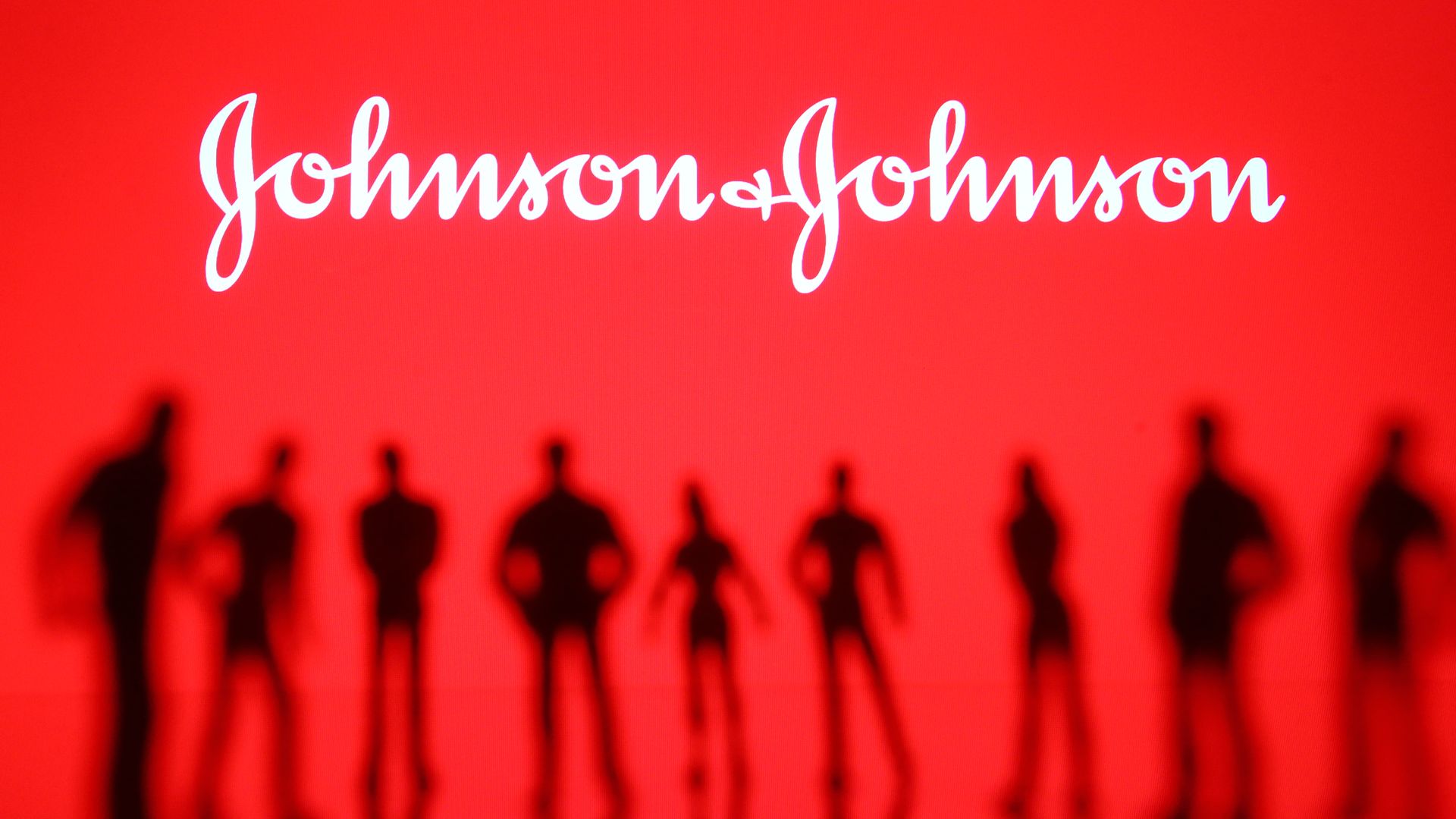 The re-opening trade took a breather today as investors responded to the FDA recommendation of an immediate halt of Johnson & Johnson vaccinations.
Why it matters: Despite recent market highs and optimism around the economic recovery, investors are still most sensitive to the underlying health story of getting people vaccinated as quickly as possible.
On our radar:
Shares of "let's go outside" companies Dine Brands Global (Applebee's owner) and American Airlines moved lower by 2.9% and 1.5% respectively.
Meanwhile, "better stay inside longer" plays such as Zoom and Peloton saw their share prices up higher by more than 6.6% and 2.8% respectively.
J&J's stock price fell by more than 1%, helping to pull the Dow lower on the day.
What they're saying: Jason Ware, Chief Investment Officer of Albion Financial, tells Axios why the level of market reaction was measured.
"Investors are thinking about the J&J news primarily in two ways: 1) it's a very small number of folks who have experienced these clots out of [about 7 million] people who have received the vaccine; and 2) even if the pause goes on for a while, or worst case it's taken off the market, the U.S. will have more than enough doses of the highly effective and safe 'mRNA champions' – Pfizer and Moderna," Ware says.
Navin Jacob, a healthcare analyst at UBS, writes in a note: "The imperfect safety of [Johnson & Johnson] may ultimately be cleared by the regulators as worth the risk (given the severity of Covid-19) if the rates do not increase and a full vetting has occurred."
Go deeper