Obama: Daunte Wright shooting shows "just how badly we need to reimagine policing"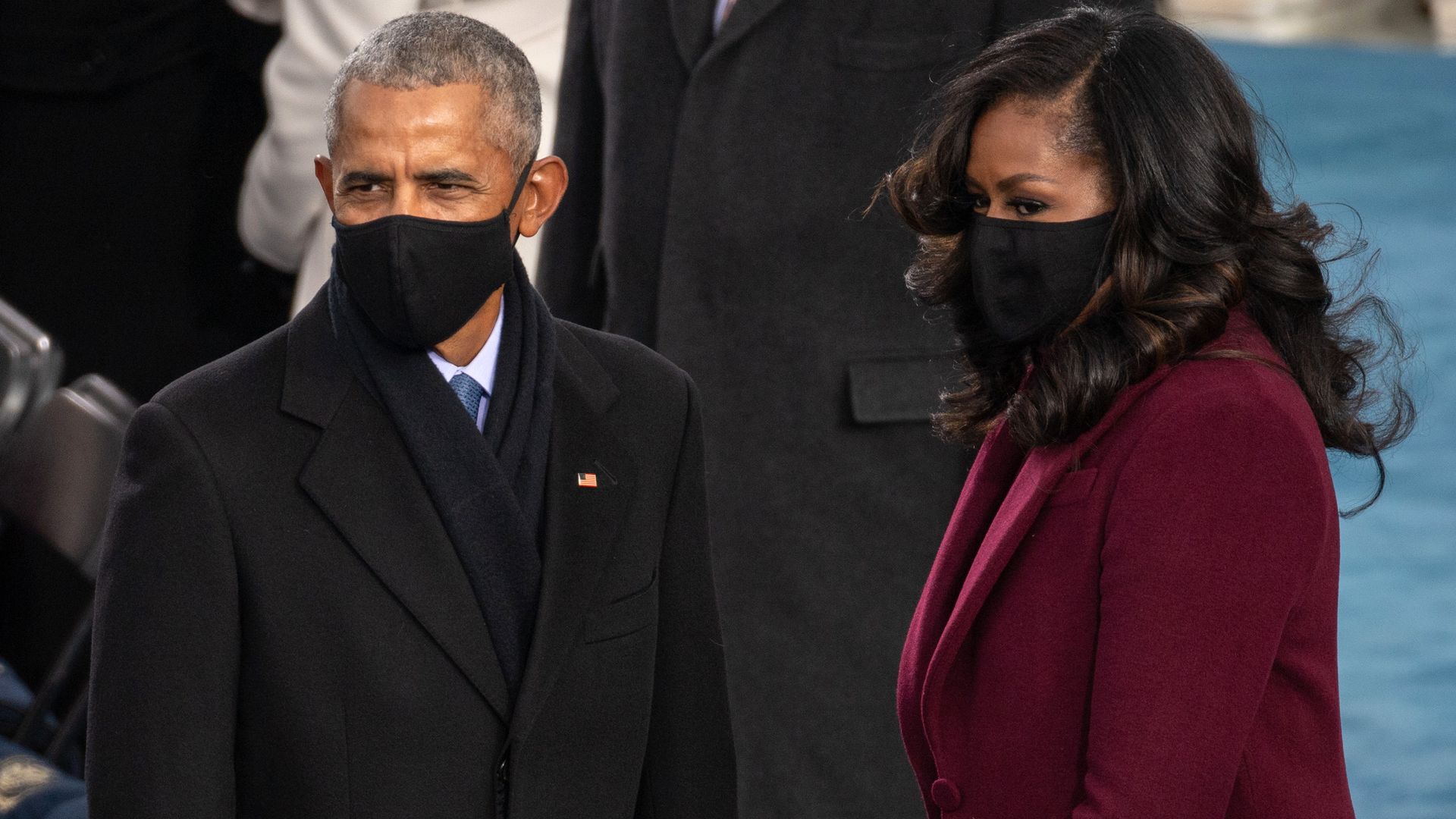 Former President Barack Obama on Tuesday stressed that the U.S. needs to "reimagine policing and public safety" after Daunte Wright, a 20-year-old Black man, was fatally shot by a Minneapolis officer this weekend.
The big picture: Following nationwide protests in the wake of George Floyd's death last year, local police reforms were proposed on a scale not seen since the inception of the Black Lives Matter movement. But many of those proposals were never realized.
In Minnesota on Monday, a second night of protests over the police shooting of Daunte Wright unfolded in Brooklyn Center, as a large crowd defied a curfew and pleas from city leaders to go home.
What he's saying: "Our hearts are heavy over yet another shooting of a Black man, Daunte Wright, at the hands of police," Obama said in a statement.
"The fact that this could happen even as the city of Minneapolis is going through the trial of Derek Chauvin and reliving the heart-wrenching murder of George Floyd indicates not just how important it is to conduct a full and transparent investigation, but also just how badly we need to reimagine policing and public safety in this country."
"Michelle and I grieve alongside the Wright family for their loss. We empathize with the pain that Black mothers, fathers, and children are feeling after yet another senseless tragedy. "
Go deeper