Johnson & Johnson delays vaccine rollout in Europe amid U.S. pause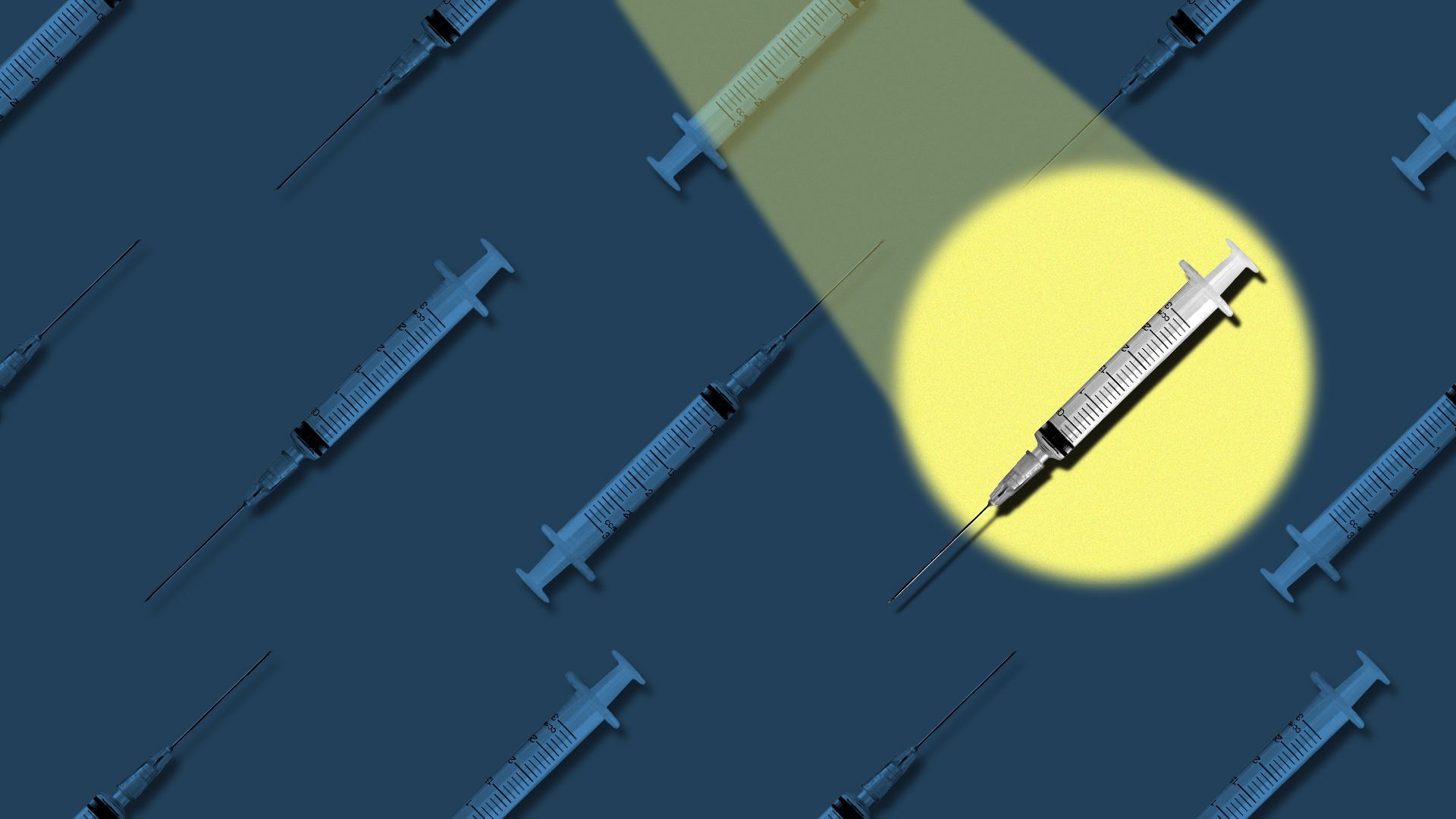 Johnson & Johnson on Tuesday said it will delay its COVID-19 vaccine rollout in Europe, after the U.S. recommended a pause on administering it "out of an abundance of caution" after several women developed a rare blood clot disorder after getting the shot.
The state of play: J&J was set to send 50 million doses of its one-shot coronavirus vaccine to the European Union within the next few weeks. But the company now says it is reviewing cases of the "extremely rare" blood clotting with European authorities.
The recommended pause in the U.S. was on account of six cases of blood clotting that occurred within 6.8 million recipients of the J&J vaccine.
Why it matters: Europe is in a race to quickly vaccinate its population in order to obtain herd immunity. The J&J vaccine offered an expedient option, requiring only one dose in order to reach maximum efficacy.
The AstraZeneca coronavirus vaccine, which was authorized throughout Europe, is also facing confidence concerns over rare incidents of blood clotting.
Go deeper