Israel agrees to send more water to Jordan after push from Biden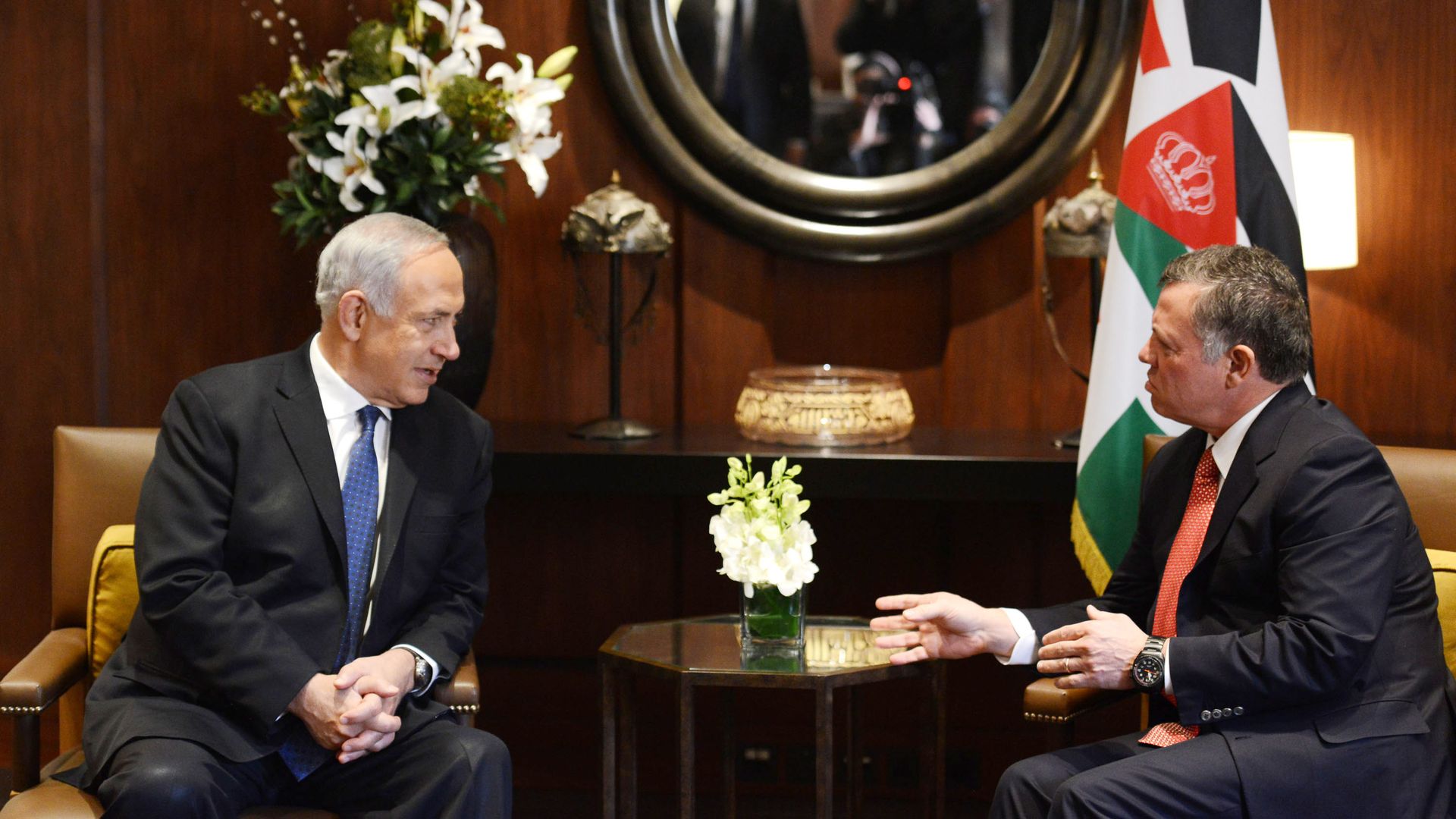 Israeli Prime Minister Benjamin Netanyahu has approved a request to increase the water supply to Jordan after prodding from the Biden administration, Israeli officials told me. 
Why it matters: Israeli-Jordanian relations have recently sunk into a new crisis, with the water supply as one major point of tension. The Jordanian government asked the Biden administration in recent weeks for help in resolving the issue. 
Secretary of State Tony Blinken raised the issue in a phone call with his Israeli counterpart, Gabi Ashkenazi, and encouraged the Israeli government to help the Jordanians.
The backstory: Israel has committed under past agreements to supply Jordan with water. Every year, Jordan asks for an additional amount, and Israel typically agrees right away.
But this time, Netanyahu did not immediately consent — reportedly in retaliation for Jordan refusing to allow him to fly out of Amman to Abu Dhabi.
The scuttling of Netanyahu's trip came after the Jordanian crown prince's visit to Jerusalem was canceled at the last minute due to Israeli security restrictions.
Worth noting: The Biden administration has been highly supportive of Jordan's King Abdullah II amid the current political crisis within the royal family. President Biden and Blinken both called the king to pledge their support. 
Go deeper