Ant Group gets new marching orders from regulators in China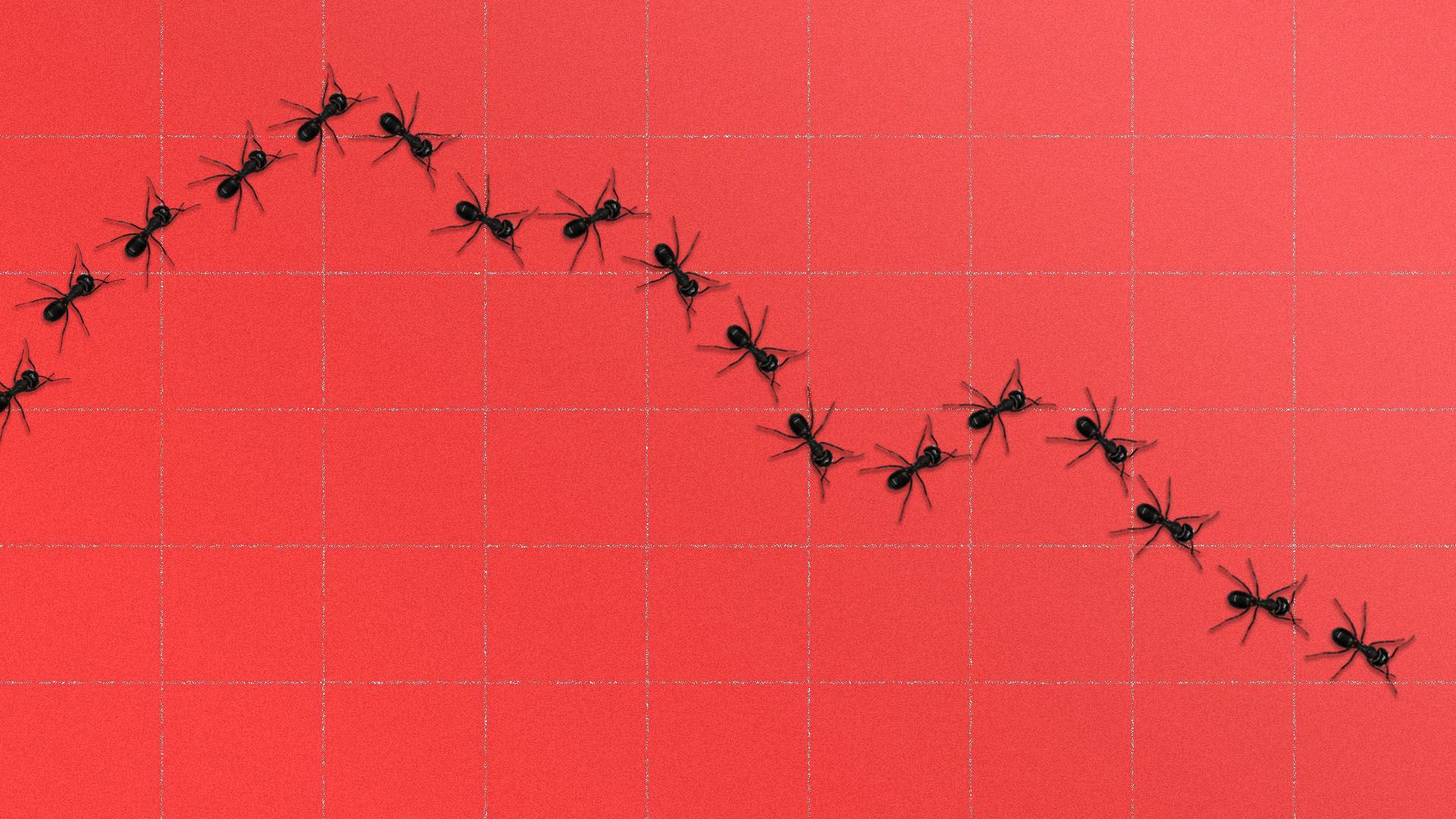 Uncertainty surrounding the future of China's giant fintech company Ant Group cleared up on Monday after years of friction with its domestic regulators.
Driving the news: Ant is shedding its cool tech image and stepping into a new identity as a financial holding company — the result of forced changes by several banking and securities agencies in China.
Authorities in the country are directing Ant to lessen its hold on the mobile payments market by requiring it to shrink some of its services and to break up the "information monopoly" it has on up to 1 billion users in China. 
Why it matters: The future of Ant and its sibling company Alibaba has been hard to predict since the canceled Ant IPO last year. 
Ant Group's controlling shareholder is Alibaba co-founder Jack Ma, who in one speech sealed Ant's fate. But long before that speech (and other criticisms he's lobbed at China's banks), the speed at which Ant Group's prime product Alipay grew made it a big target.
This weekend brought a conclusion to Alibaba's saga as well — at least for the moment — after Beijing issued an antitrust fine equivalent to $2.8 billion for anti-competitive practices. 
Shares of Alibaba in Hong Kong closed up more than 6% Monday.
Thought bubble from Axios' Felix Salmon: Financial startups generally avoid close regulatory oversight until they become systemically important, at which point regulators inevitably step in. That's as true in China as it is anywhere else.
Go deeper