Former Trump lawyer Joe diGenova apologizes to ex-CISA head Chris Krebs for "inappropriate statements"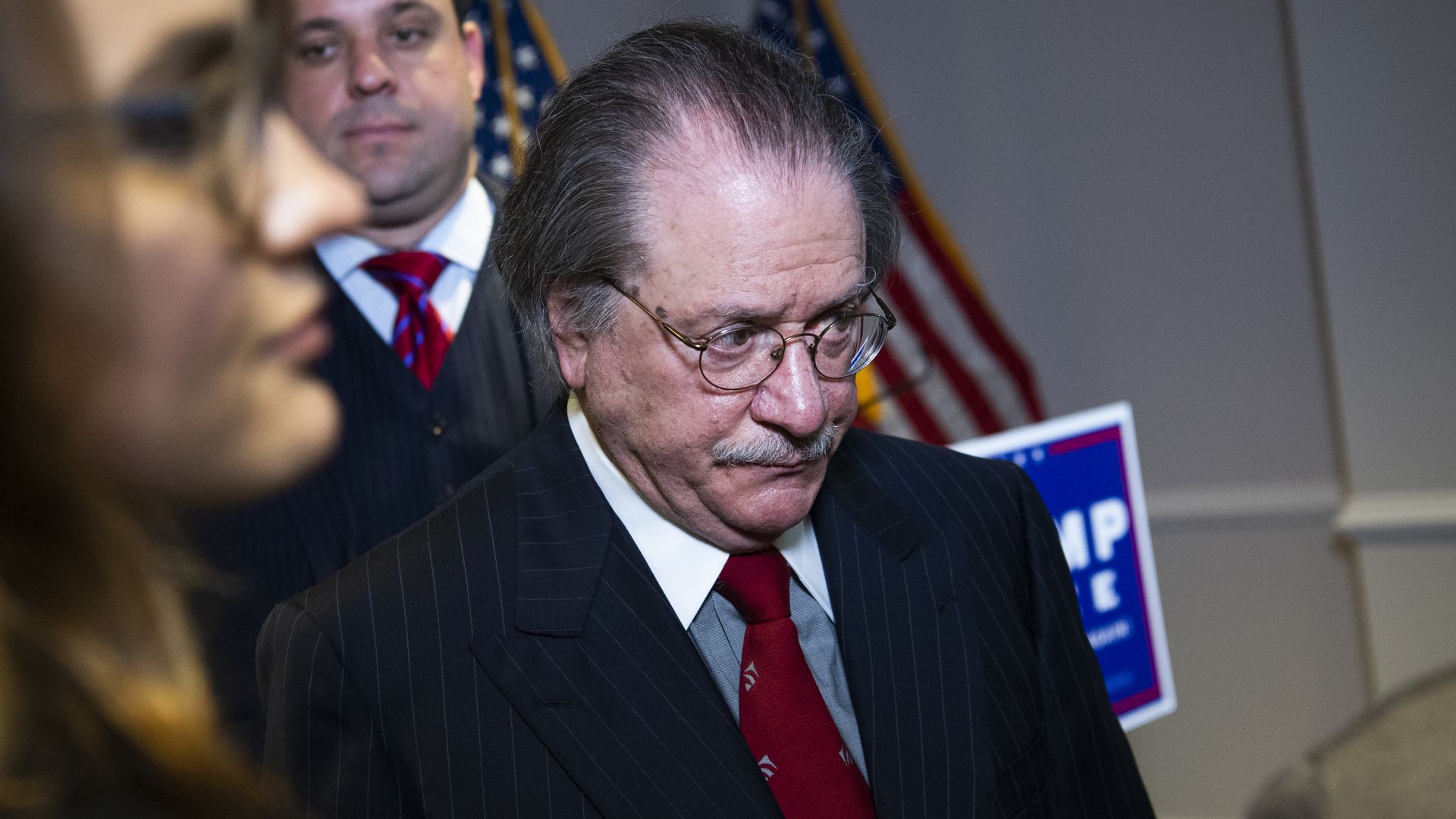 Former Trump campaign lawyer Joe diGenova issued an apology Thursday to former Cybersecurity and Infrastructure Security Agency director Chris Krebs for previously saying Krebs "should be drawn and quartered" and "taken out at dawn and shot."
State of play: The apology comes four months after Krebs sued diGenova, the Trump campaign and Newsmax Media for defamation and emotional distress.
diGenova had been responding to an appearance by Krebs on "60 minutes," during which the former CISA head disputed former President Donald Trump's baseless claims of election fraud.
What they're saying: "During the show, I made regrettable statements regarding Christopher Krebs, which many interpreted as a call for violence against him," diGenova said.
"A few days later on Newsmax, I apologized for my grossly inappropriate statements, and today I reiterate my public apology to Mr. Krebs and his family for any harm my words caused."
"Given today's political climate, I should have more carefully expressed my criticism of Mr. Krebs, who was just doing his job," he concluded.
Go deeper