Pentagon orders "immediate actions" to tackle extremism in armed forces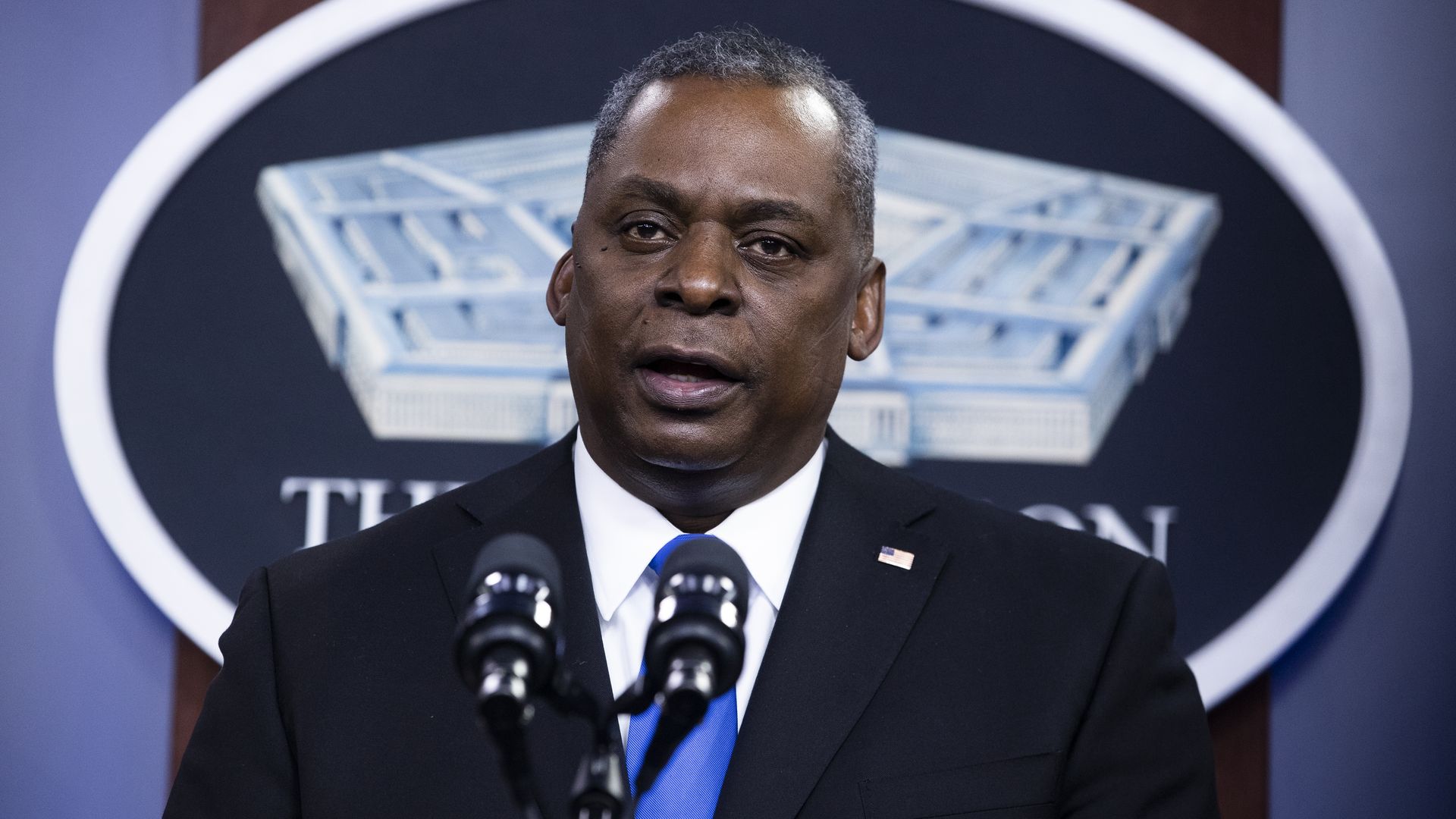 Secretary of Defense Lloyd Austin on Friday signed a memo ordering several "immediate actions" to weed out extremism in the ranks.
Driving the news: The memo comes after Austin in February ordered commanding officers to hold a "stand down" to discuss extremism among the armed forces. The issue gained heightened attention after multiple service members and veterans were arrested for their alleged actions in the deadly Jan. 6 Capitol siege.
What he's saying: "The vast majority of those who serve in uniform and their civilian colleagues do so with great honor and integrity, but any extremist behavior in the force can have an outsized impact," Austin wrote in his memo Friday.
Details: The steps outlined by Austin include...
Reviewing and updating the department's definition of extremism "to more specifically define what constitutes extremist behavior."
Updating service member transition checklists to include "training on potential targeting of service members by extremist groups and work with other federal departments agencies to create a mechanism by which veterans have the opportunity to report any potential contact with an extremist group should they chose to do so."
Reviewing and standardizing screening questionnaires "to solicit specific information about current or previous extremist behavior."
Commissioning a study "on extremist behavior within our Total Force, to include gaining greater fidelity on the scope of the problem."
Austin also said the Defense Department has created a "countering extremism working group" that will oversee the implementation of the actions outlined in his order.
The group must submit a report no later than 90 days after its first meeting on April 14.
Editor's note: This story has been updated to correct the fact the Lloyd Austin is the Secretary of Defense.
Go deeper