WHO official: Brazil is dealing with "raging inferno" of a COVID outbreak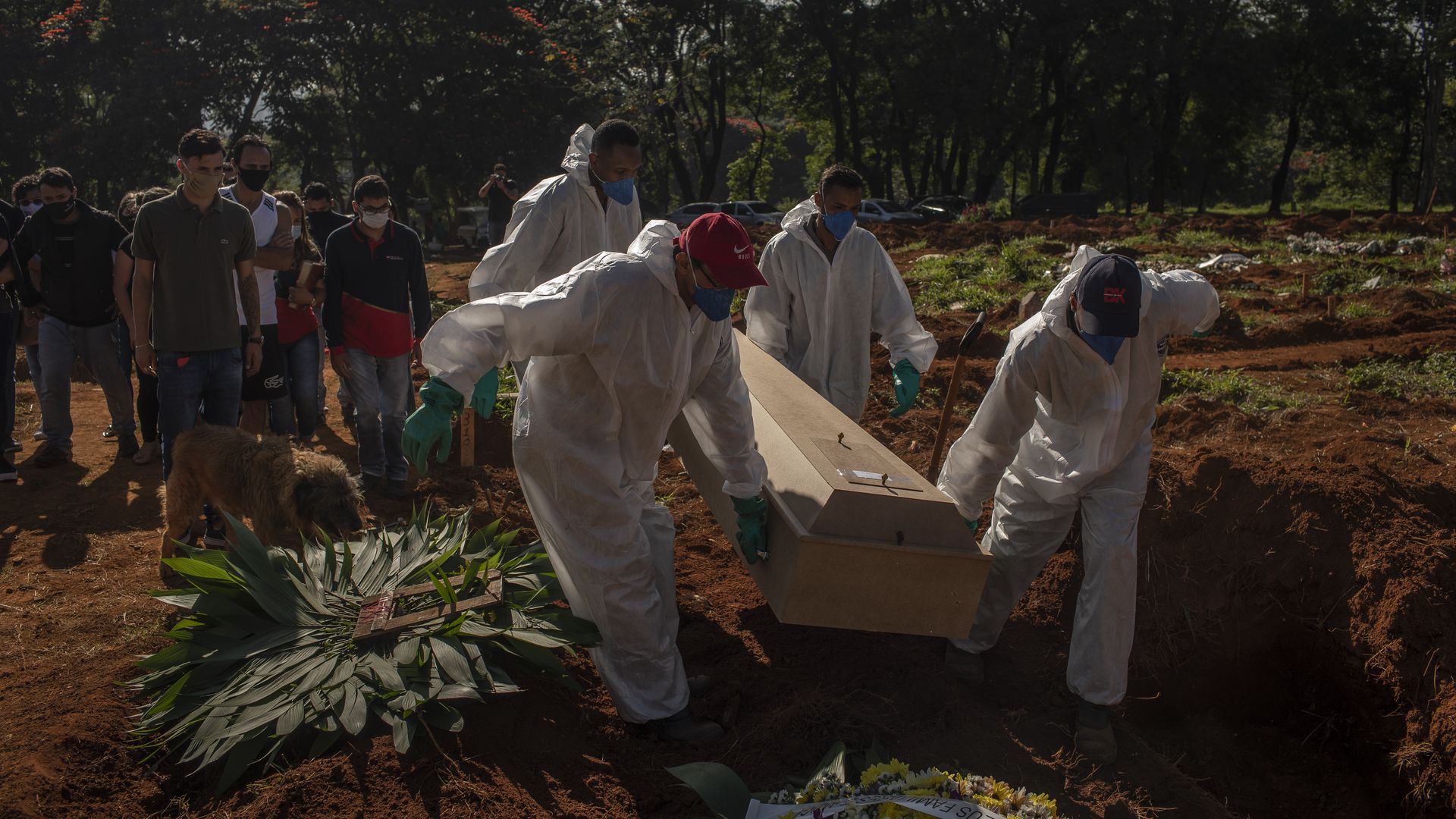 Brazil is facing a "raging inferno of an outbreak," Bruce Aylward, senior adviser to the director general of the World Health Organization, warned Friday as the number of coronavirus cases and deaths across the country soars.
Driving the news: The surge, driven in part by relaxed mitigation measures and a more contagious local variant, has overwhelmed the country's health system. Brazil this week confirmed more than 4,000 COVID-19 deaths in a 24-hour period for the first time since the start of the pandemic.
The nation has confirmed more than 348,000 coronavirus deaths and more than 13.3 million cases, second only to the U.S., per Johns Hopkins University data.
What he's saying: "The crucial thing to be doing right now are those proven steps that we know will slow down this virus," Aylward said during a media briefing.
"What you are dealing with here is a raging inferno of an outbreak, and that requires population-level action in the rapid identification, isolation, [and] quarantining because you have to approach this at that scale to slow this thing down."
The big picture: President Jair Bolsonaro on Friday slammed a pending Senate investigation into his handling of the pandemic, Reuters reports.
Bolsonaro has repeatedly pushed back against social distancing, masks and lockdowns.
"A Senate investigation represents the most severe political consequence to date for Bolsonaro's approach to the coronavirus, which he compared to a 'little flu' last year as he ignored health experts calling for mask wearing and social distance," Reuters notes.
Go deeper