McConnell-aligned super PAC endorses Murkowski for re-election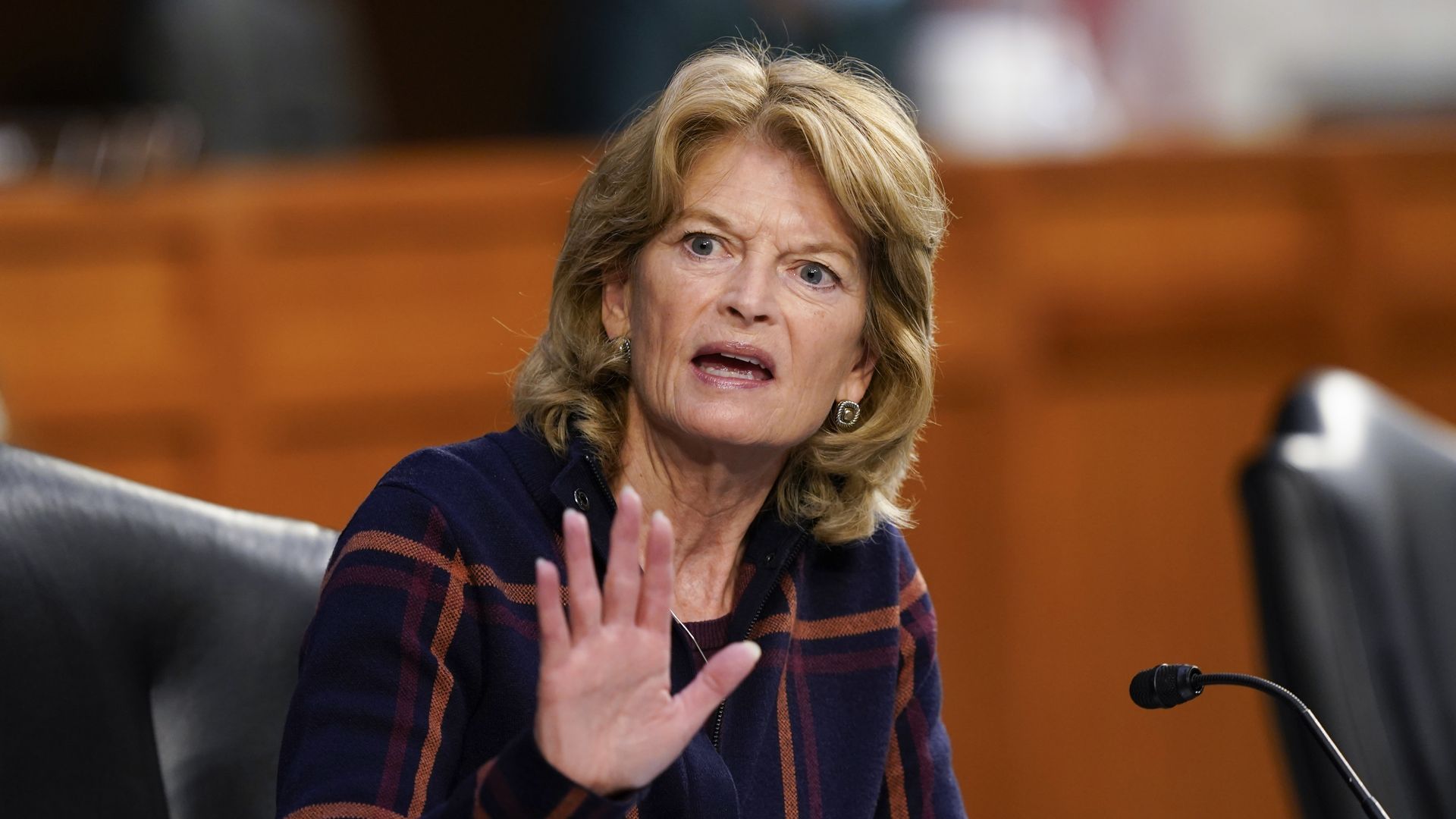 The Senate Leadership Fund, a super PAC run by allies of Senate Minority Leader Mitch McConnell, endorsed Sen. Lisa Murkowski (R-Ala.) for re-election on Friday.
Why it matters: Murkowski is facing a primary challenge from Alaska commissioner Kelly Tshibaka, a pro-Trump Republican who has hired a number of the former president's top campaign aides as advisers.
Trump vowed last month to campaign against Murkowski, a moderate who was one of seven Republican senators to vote to convict him in his second impeachment trial.
Trump and McConnell have not spoken since the Jan. 6 Capitol siege. Their rift represents a possible existential crisis for the Republican Party, which is divided between establishment figures like McConnell and Trump-backed populists.
Between the lines: Murkowski was defeated in the 2010 Alaska GOP primary by a Tea Party Republican, but ultimately won in the general election as a write-in candidate.
What they're saying: "Senator Murkowski has…been a champion for conservative values in Washington. She voted to confirm President Trump's nominations of Justice Gorsuch and Justice Barrett to the U.S. Supreme Court, helping to cement a constitutional conservative majority on the nation's highest court for years to come. She voted in support of hte landmark Tax Cuts and Jobs Act and policies to free businesses from excessive, burdensome regulations."
Go deeper: Trump says GOP senators "will not win again" if they support McConnell
Go deeper