Kids hooked on tech becomes bipartisan focus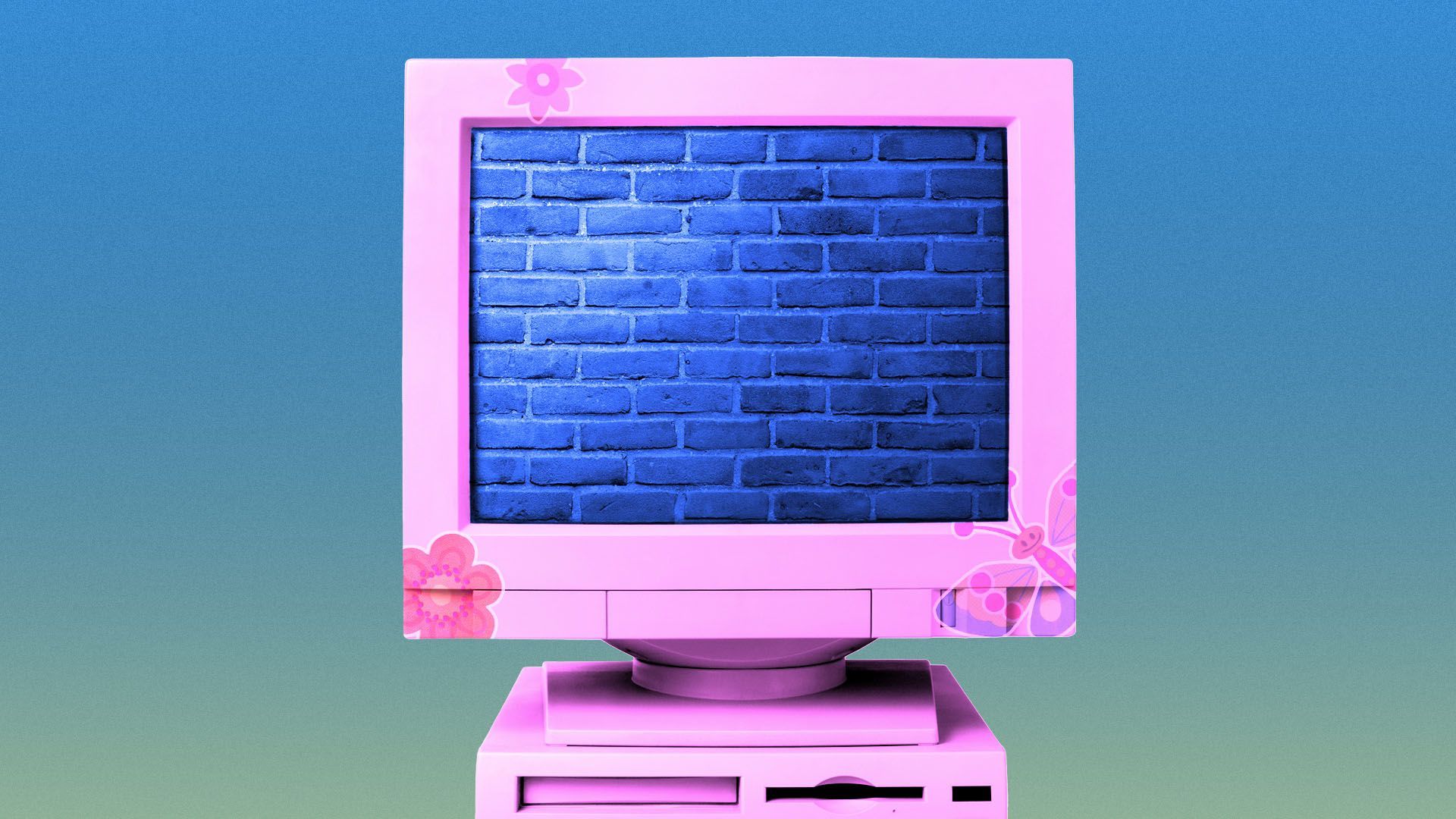 Lawmakers in both parties are finding common ground on the importance of protecting children's privacy and well-being online.
Why it matters: The pandemic, which has resulted in skyrocketing screen time for kids, has prompted bipartisan questions about children's online health, addiction and technology business models that encourage increased time on tech platforms.
What they're saying: In an interview with Axios, Rep. Cathy McMorris Rodgers (R-Wash.) said she's especially concerned about youth suicide and depression and its links to social media use, citing a study from the Association of Psychological Science which found an increase in suicide-related outcomes in U.S. adolescents linked to increased screen time.
"I feel compelled to speak out for millions of moms and parents," she said. "I'm living it, and I'm also just really concerned by kids in my community who are in crisis."
In terms of solutions, "everything is on the table," and online health and children is an area where Republicans and Democrats can work together, said McMorris Rodgers, ranking member of the House Energy & Commerce Committee.
She said she doesn't think the technology company CEOs are being transparent. "We're going to put the burden of proof on them," to prove they are good stewards of children's information, she said.
Flashback: At last month's House hearing with the CEOs of Twitter, Facebook and Google, lawmakers asked about efforts to prevent children from using their sites and how the companies combat harmful activities such as bullying. Republicans notably turned their emphasis to tech's impact on kids.
The other side: Tech companies have defended their practices around children and argued that they give parents control over how kids use their services, and that it is better for children to learn about social media on apps made especially for them.
Facebook CEO Mark Zuckerberg said "there is clearly a large number of people under the age of 13 who would want to use a service like Instagram" to "stay connected with friends," when asked at the hearing if the company is developing an Instagram platform for kids.
What to watch: The Federal Trade Commission is reviewing the Children's Online Privacy and Protection Act, which governs how companies handle children's data under age 13. The FTC can use its new rulemaking group to make specific regulations around children's privacy.
FTC commissioners issued a joint statement in support of an inquiry into how companies including TikTok and Facebook affect children and teens.
The House Oversight Committee is investigating YouTube for its advertising practices on YouTube Kids, and Democrats recently pressed Facebook on its plans for an Instagram for kids.
McMorris Rodgers and three other Republicans wrote to Zuckerberg, Twitter CEO Jack Dorsey and Google CEO Sundar Pichai requesting information on the platforms' effects on children's mental health.
The big picture: "It makes sense to be focusing on kids' privacy, considering the last year with school entirely online," Lindsey Barrett, a privacy lawyer at Georgetown University, told Axios. "It ramps up all the many ways in which kids' limited autonomy and agency puts them in a position to be taken advantage of and have information used against them."
Our thought bubble: Kid-oriented internet legislation has historically been a rare area where Congress can get bills passed and find bipartisan agreement, so it could be a first step lawmakers can take in efforts to address concerns about Big Tech.
The bottom line: "It's hard to say: no, children should be less protected," Barrett said.
Go deeper